Visiting Koffeiah and Glass Factories
|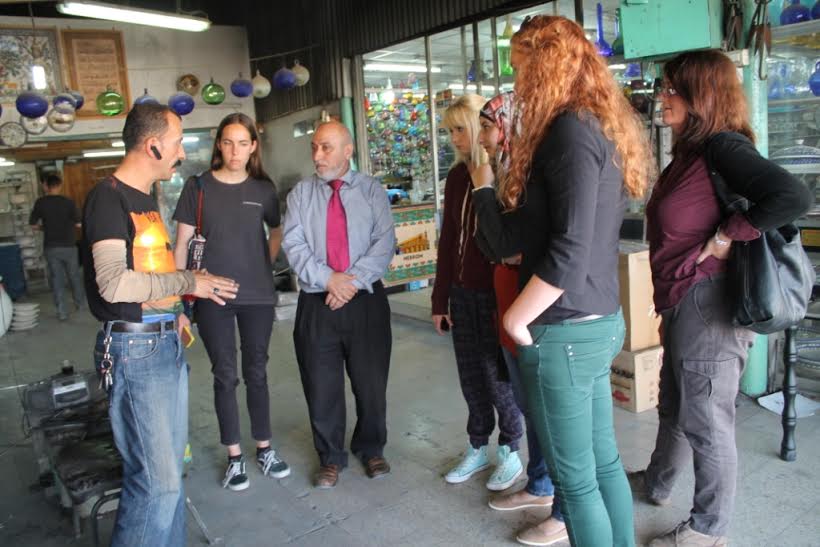 Today, the Excellence Center organized a visit to the glass and Koffeiah factories in the city of Hebron. The international volunteers and students participating in the Study Arabic in Palestine or the Teach English and Speak Arabic programs were acquainted with these two main industrial sectors of Hebron.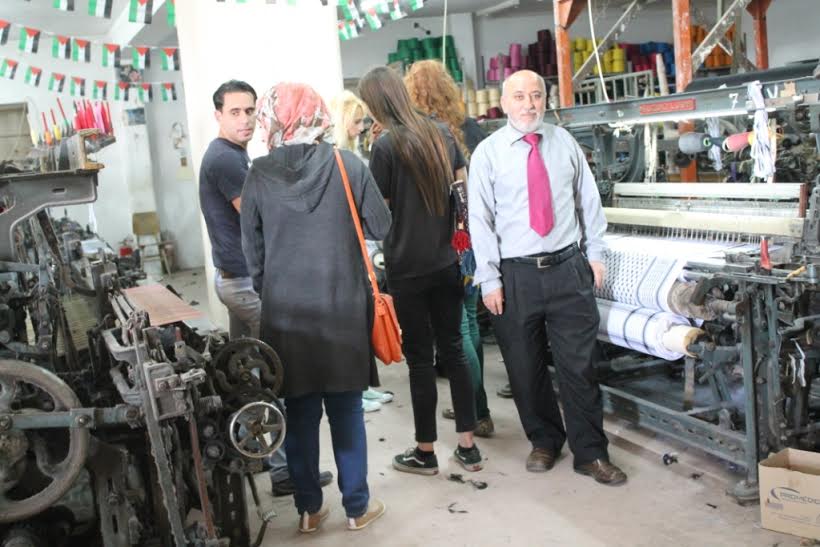 Jennifer, a student of the Study Arabic Program in Palestine, who is from Ireland was happy to see how Palestinians produce their traditional Koffeiah using very old machines.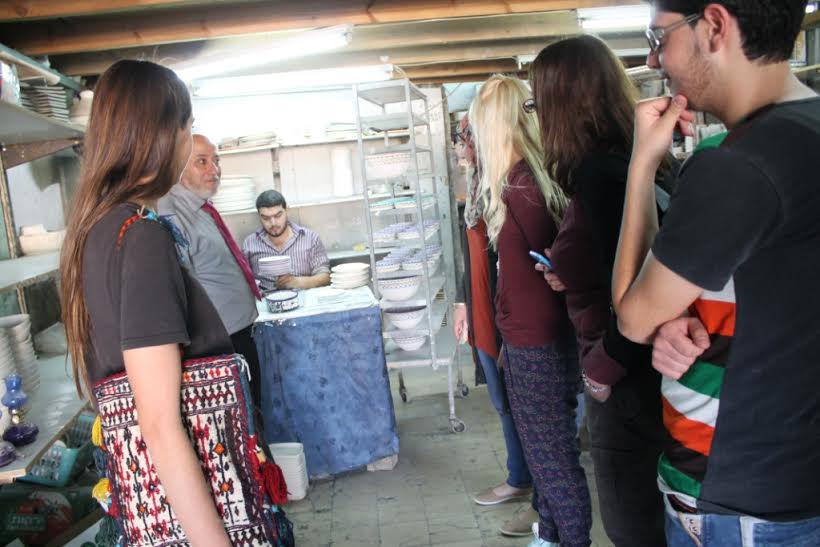 Renee, from Australia was amazed by how Palestinians in Hebron make a lot of different things from glass manually. She got to know the production process from the beginning.