International Volunteers Visit Sites in Hebron, Palestine
|
Last week, Osama Abu Hussian, Excellence Center's Community Development Coordinator, Alex from the USA and who is participating in the Study Arabic in Palestine program and Sila from Canada who is participating in the volunteer in Palestine program  visited the Old City of Hebron.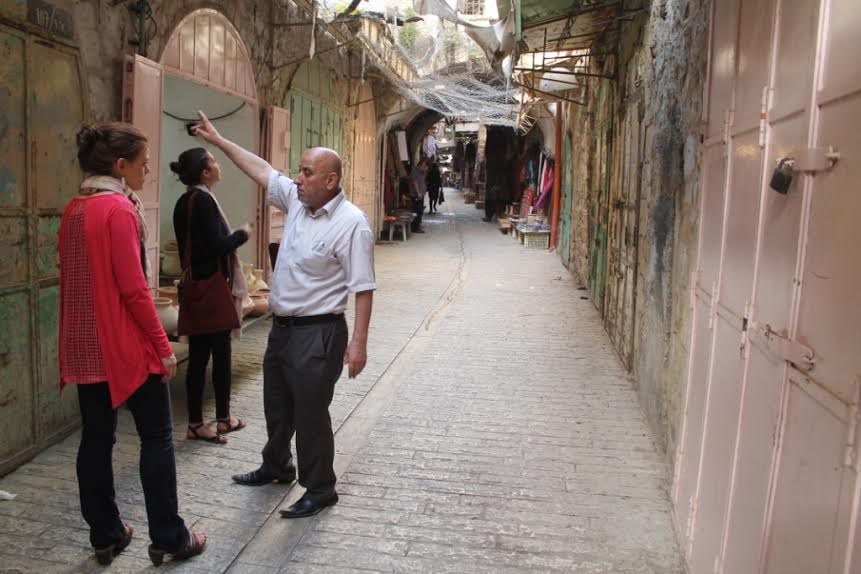 They first visited the Ibrahimi mosque, one of the holiest places of Hebron. They observed the artwork, the architecture and the tombs. Following this visit, they headed for the other attractions of the city. They visited the numerous open markets of Henron. They also saw the settlements close to the Old City and the several barriers between them and the other side.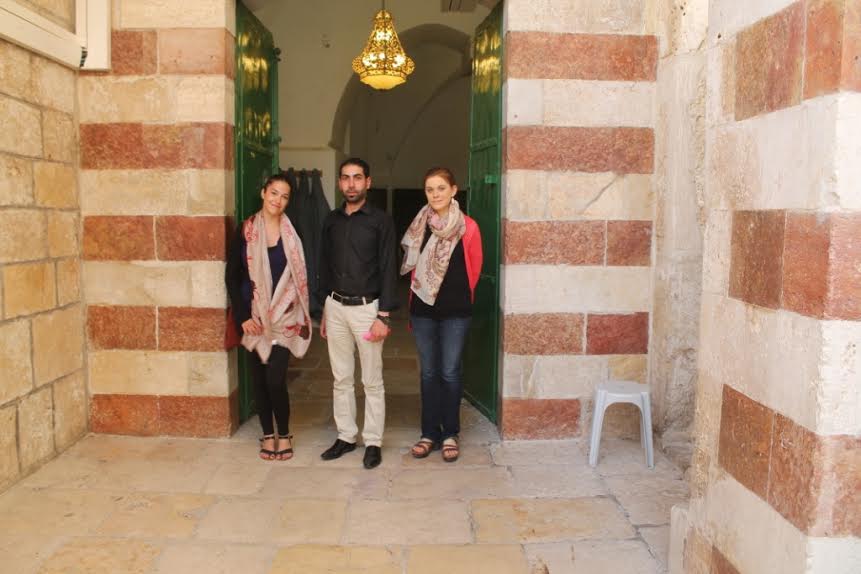 Moreover, Ossama, Alex, Sila and Conor from America visited Hebron's glass factory and its kufiyah facory. They witness the amazing talent of the artisans working with glasses.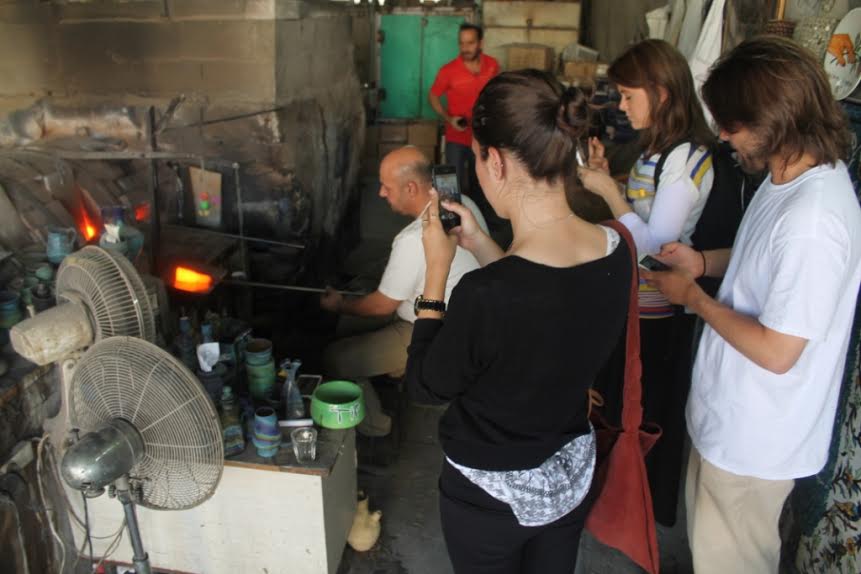 From the molten stage to the finishing painting, they witnessed all the stages of making glass. They then went to the kufiyah factory.
They first saw the three working machines making the Palestinian and Jordanian kufiyahs. Then they shoped in the adjacent market in the factory. All in all, it was two great days of visiting the most famous places of Hebron.