In order to introduce the international volunteers to Palestinian daily life, the Excellence Center took us on a tour of the old city of Hebron, the objective of which was to sensitize the internationals to the Israeli occupation. The first stop was the legendary Al-Shuhada Street. The street now empty and deserted, exemplifies how the occupation affects the daily life of Palestinians.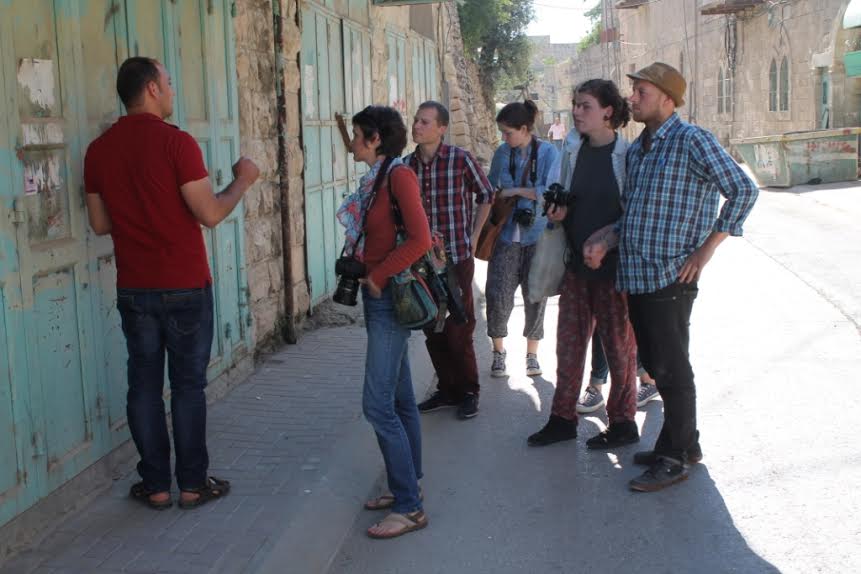 In between the pictures we took the staff of the Excellence Center described the street as once a wealthy and vibrant part of the city but now what remains is only ruined walls and locked iron doors. There would be no point in going to see the deserted street, traversed occasionally only by Israeli soldiers, if it wasn't to tell its sad story of a place now devoid of life, joy and the noise of merchants.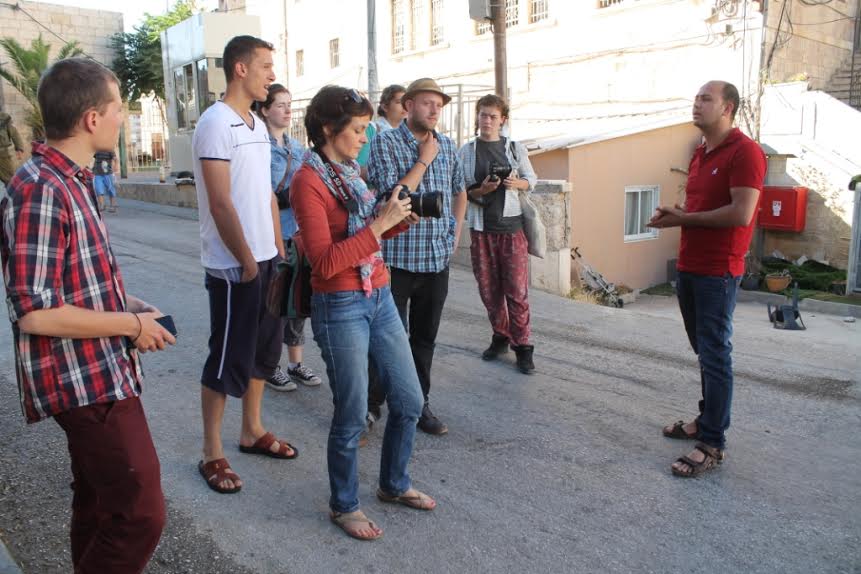 Between the two checkpoints located at each end of the street, the group was introduced to a Palestinian family who lived in a house there. Though the family lived in tough circumstances, surrounded constantly by Israeli occupation forces, they welcomed us into their home warmly with all the friendliness that I have come to associate with the Palestinian people.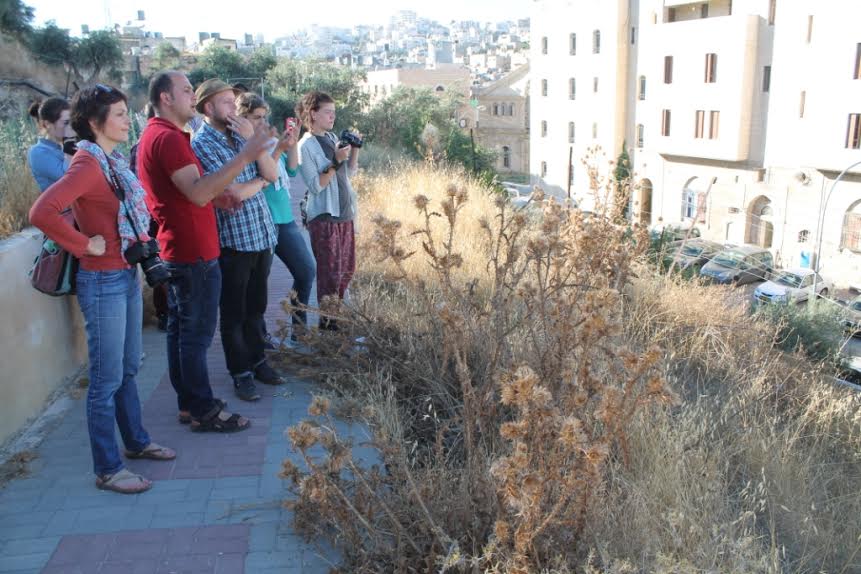 After the son took some time to answer our questions, the group continued the trip to the wall which separates the Palestinians from what is now the territory of the settlers.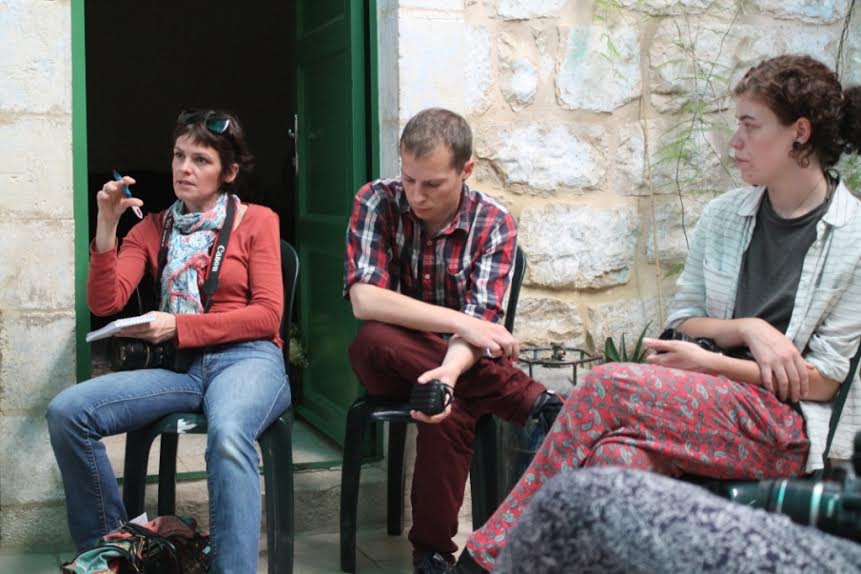 The excursion moved and fascinated all of us internationals and it was a good reminder of the true reason I came to Palestine: to see the situation there with my own eyes. Not only did it increase my empathy for the Palestinian people, it also strengthened the Arabic- English exchange that the Excellence Center promotes and encourages.