Visiting Al-Fawwar Refugee Camp in Hebron
|
The Excellence Center at Hebron visited the Al-Fawwar refugee camp on the 2nd of July 2015. The Center hosts many of these trips for its interns and international volunteers as part of their stay in Palestine, with the intention of presenting to them what life is like for refugees who are housed in the camp. Visiting the camp allows internationals to have another opportunity for engaging in dialogue with the Palestinian people as well as a greater understanding of the political situation in Palestine. For this reason, it was vital for the Center to organize this trip.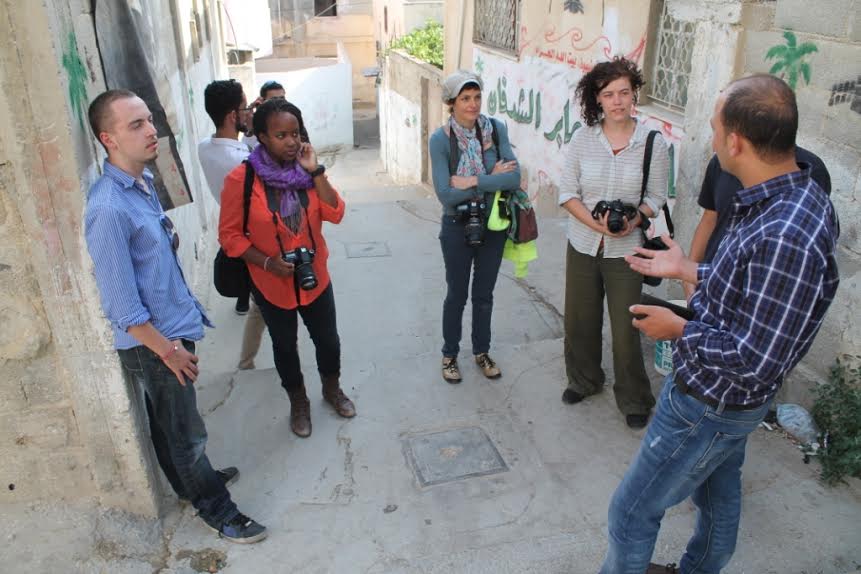 Once the interns and volunteers arrived at the refugee camp, they were met with a tour guide who introduced them to the locals and offered to give them a glimpse of life at Al-Fawwar. The tour guide walked them through various points of the camp, including refugee homes of local Palestinians whose families had been living there for decades since being expelled from their original homes in 1948. The guide took the internationals to see local grocery stores, shops, and mosques. There were lots of children playing on the sidewalk of the refugee camp, who happily tagged along with the internationals on their tour. The children were very receptive to foreigners and enjoyed posing for pictures. The guide then took the group to see the only venue of the refugee camp, a relatively small space where all of the community events are held. Finally, he took the internationals to a high building where they were able to have a view of the entire camp. It was a sight to behold.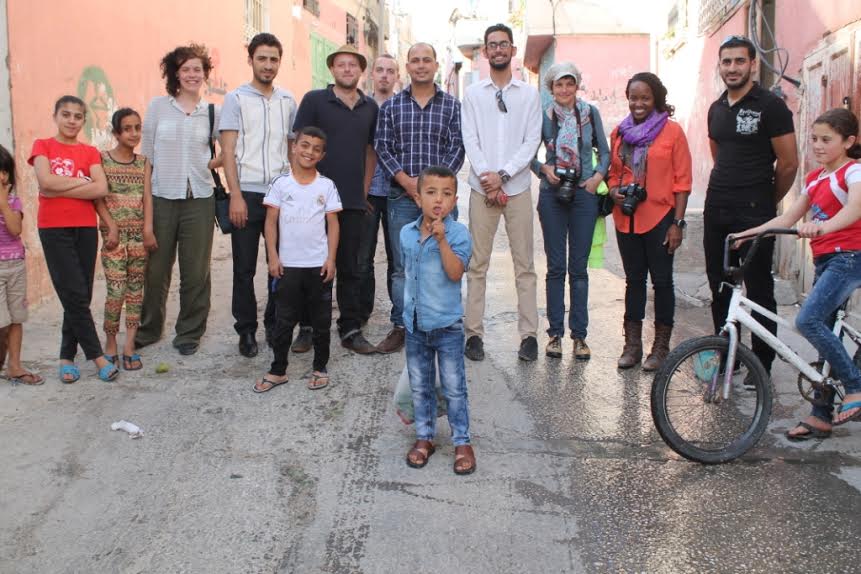 For many of the students, this was their first exposure to a Palestinian refugee camp. It was a brand new experience for them, and thus it opened their eyes to new perspectives of the region. The Excellence Center values its mission of engaging in international dialogue and cultural exchange, and believes that this trip to the camp was a very important part of that mission. This trip served not only to help advance the mission of the Center, but also served to increase awareness of the Palestinian struggle and the struggle of its people.