Visiting A Palestinian Company in Hebron
|
On 1/28/15 the Excellence Center organized a trip to the Royal Industrial Trading Company Factory in Hebron, giving Muhammad Davies, a Canadian instructor, and Luke Mercurio, an American teaching assistant, the chance to tour the extremely modern and impressive facilities.  The group was greeted by Abed Al-Fathah Ayassa, a well-known media personality, and Abed Ahadi Abu Khalif, who gave the group a detailed tour of the Royal Company's extensive factory.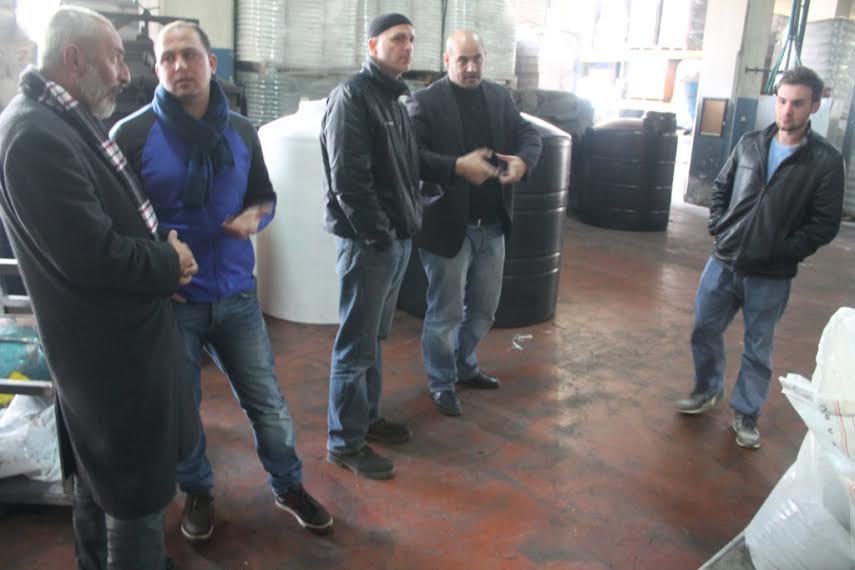 Abed Ahadi began by explaining the history of the company, which began in 1994 with the production of plastic piping.  A few years later the company expanded to include molds catered to many different types of specifications, eventually branching out to create everything from toilet seat covers, to high quality doormats, to garden furniture and printing.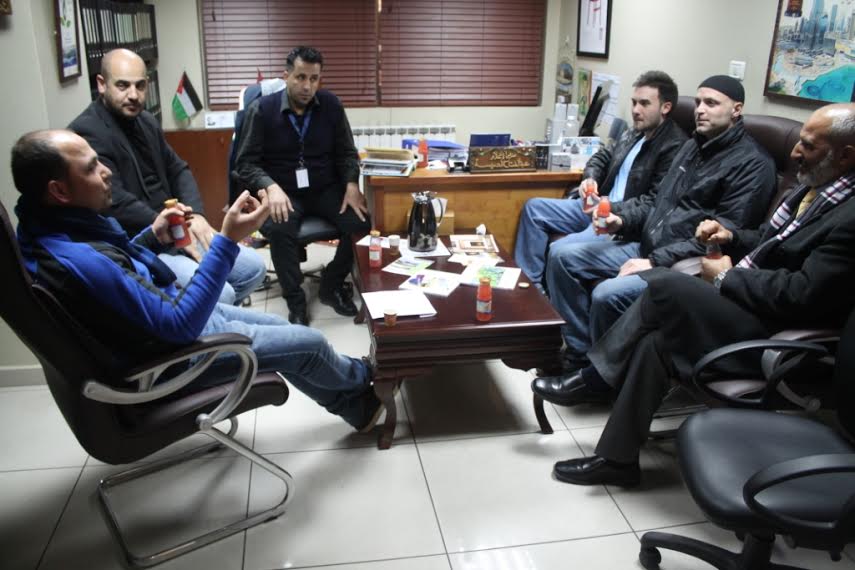 The company also imports and exports kitchen and bathroom fixtures from countries as diverse as China and Ghana, as well as numerous other household products.  Abed Ahadi did explain however that they were banned from directly manufacturing metal materials, as the Israeli government feared such products could be easily converted into weapons.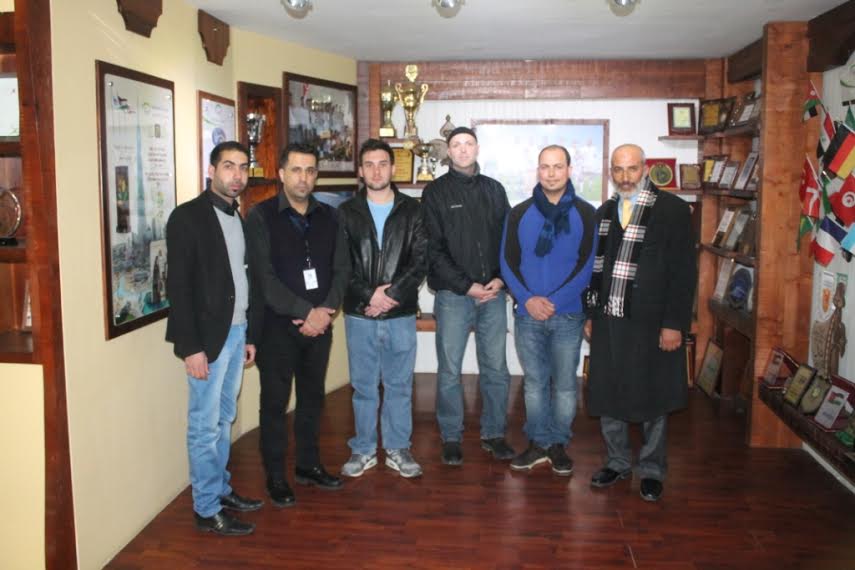 The factory was massive, and as the group walked around they were amazed by the efficiency with which the large industrial machines produced the various plastic molds.  Everywhere they looked workers were prepping shipments of goods and overseeing printers and conveyer belts lines.  Abed Ahadi also showed the group some of the factory's many modern accommodations, including a large theater and even a mosque!  The tour concluded with a group photo and some interesting discussion on future company prospects, including the possibility that Royal Industrial would branch out to manufacture exercise equipment for gymnasiums.  All and all it was a very interesting outing for the Center staff.