Visit to the Village of Susiya in Hebron
|
On the day 13th of July, 2016 the Excellence Center organized a trip for its international staff in the village of Susya, one hour away from the city of  Hebron. The whole international crew was therefore able to experience the reality of this village, getting to know its inhabitants and discovering something more about the Palestinian issue.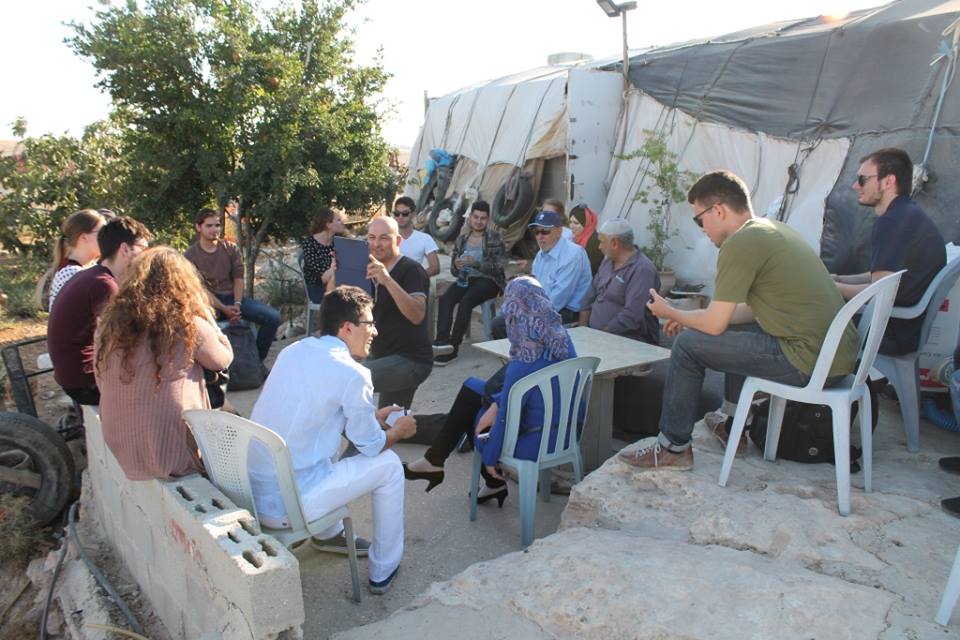 At their arrival, the internationals were greeted by a member  of the Non Governmental Organization named B`tselem, who explained the whole staff the story of the village. After the Six Days War in 1967, the original village was taken by Israeli Army and its original inhabitants were forced to live in tents, since they were denied the right to construct living spaces on that land. Nowadays a bunch of Palestinians families still live in these tents  between two settlements, suffering weekly harassments.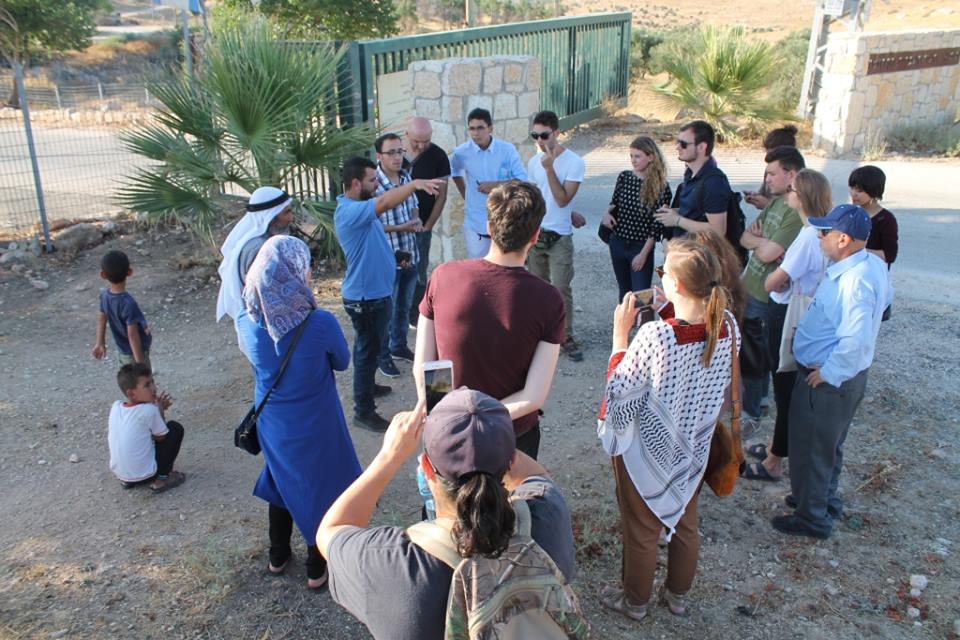 The Susyians introduced the international staff to their main activities: through animal breeding and agricultural productions, including honey, the village is able to survive despite all the difficulties surrounding it. Also, electric power is granted by solar panels built by the European Union and hot water comes from water tanks gifted by the Irish government.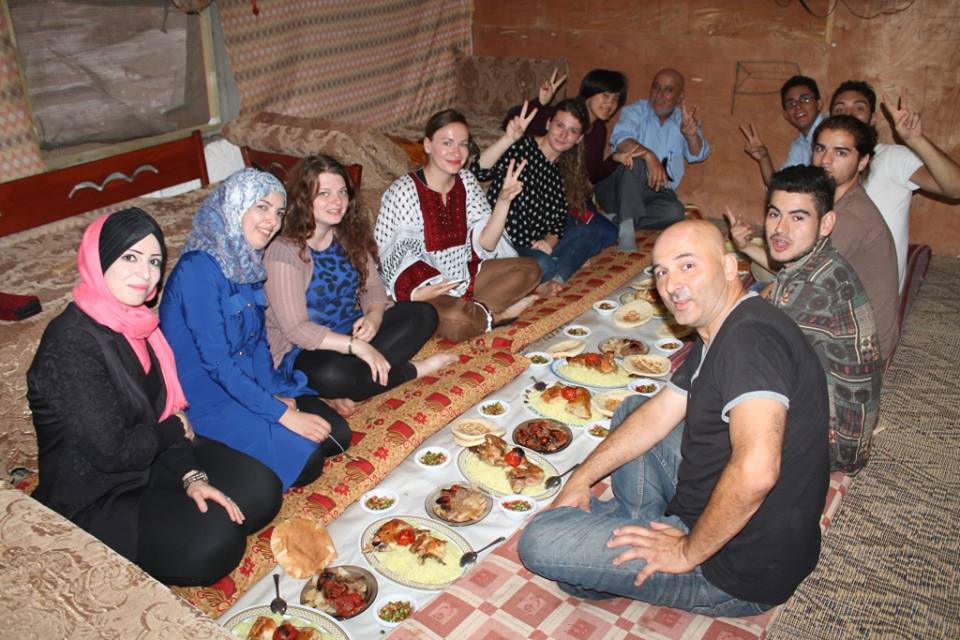 After having witnessed the village`s daily life, the international crew climbed upon an hill to witness the sunset on the amazing landscape of Hebron hills and then was invited to have dinner in one of the tents, sitting on pillows and sharing the amazing food which was lovely prepared by the Susyians. The menu` included rice, chicken, potatoes and tomatoes, all prepared in ancient ovens dug into the earth. 
We asked Niccolo`, an Italian intern participating in the Teach English, Speak Arabic program, his opinion about the experience. He told us that "it was really incredible to see how people manage to live here. They are the most lovely people I`ve ever met, despite their harsh living  conditions."
After the tasty dinner, the international team  stepped into the van which took them back to the Excellence Center in the center of Hebron.