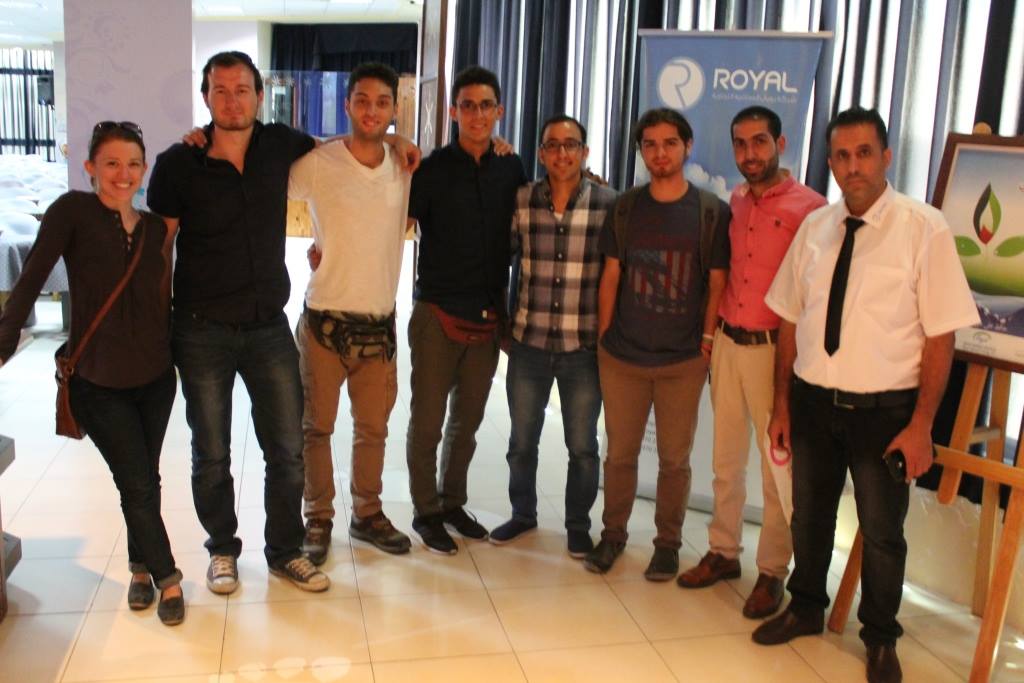 Last week, some volunteers of the Excellence Centre visited the Camel factory, which is specialised in crafting leather clothes and bags and the Royal company's facilities, which instead produce plastic products. Five volunteers and two staff members of the Excellence Centre took part to the visit. Mutaz Tamimi, the International Programs Coordinator, was the crew's guide and kind translator throughout the trip.
The Excellence Centre's international team first visited the sandal factory. Camel Sandals was founded 50 years ago in Hebron and since then it has been providing first quality hand-made leather clothes. Its products are so well made that they are exported worldwide, even to Israel.
Mira, the directress of public relations, showed us the various steps of sandals' production: everything is hand-crafted from A to Z, and the raw materials are directly imported from Italy and Germany.
After that, we headed to the factories of the Royal company. Abedalfatah Al Ayaseh, the founder of Royal, guided us through the rooms of the facility. The company produces every kind of house furniture: sinks, faucets, tables, chairs, showers and so on. They started as a small Palestinian company 20 years ago, and now they export their goods worldwide.
"It was such a surprise seeing how big businesses can grow in a city like Hebron, – said Alessandro, Teaching Assistant from Rome – it is a good thing since they contribute developing Hebron's economy and the inhabitants benefit from the creation of employment. I was very happy to see that!"