Visit to the Annual Grape Festival in Hebron
|
On September 14, international volunteers who are participating in the Teach English Speak Arabic and Volunteer in Palestine programs, students who are participating in the Study Arabic in Palestine and staff members from the Excellence Center went to the annual Grape Festival in Hebron. The festival was held near the city center (Doar al Manara) , and had a wide variety of products that could be made from grapes, as well as some other Palestinian goods. The group included Arabic students Lauren (27, Britain), Alexander (20, Denmark), and Lianus (30, the Philippines) as well as volunteer teachers Sara (22, Britain), Katrina (22, USA) and Jan (23, Belgium) and staff members Marwa, Mutaz, Usama and Abu Muhannad.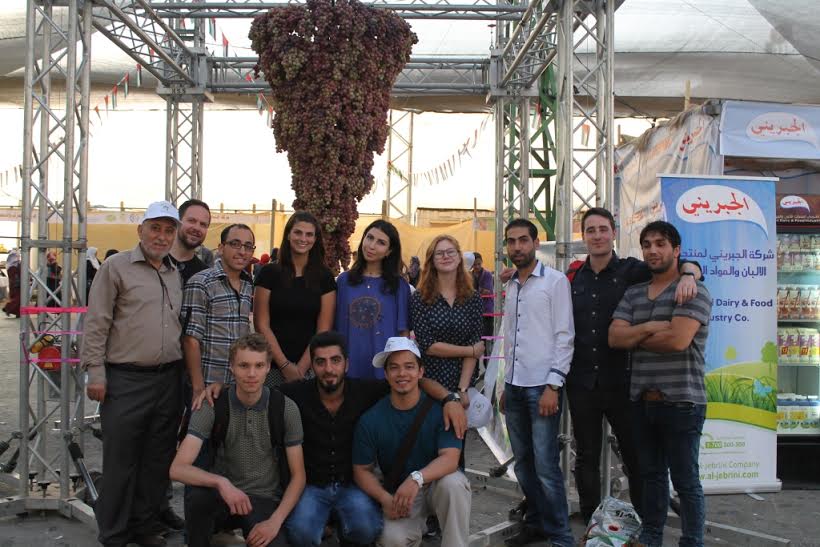 The festival had around 30 booths all selling local products. There were jams, honey, dibs (a sweet sauce made from squeezed grapes) , grape leathers, olive oil, and of course, grapes. They were also handmade goods such as thobs (a traditional Palestinian dress), woodwork,  artwork and jewelry. Inside the tent there was a stage set up with a band and a big audience seated in front of it.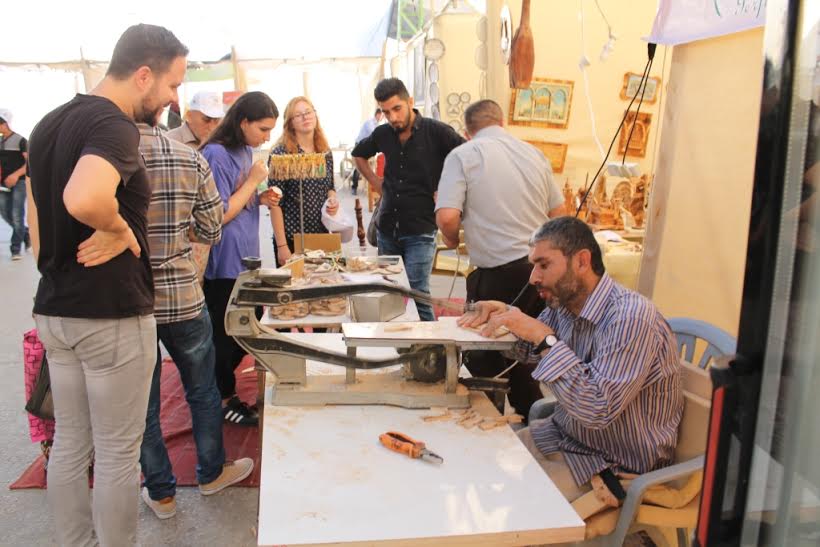 The Excellence Center staff and students walked around the festival to see what people had made and of course to buy some of the unique handiwork and treats. They were also sure to take a picture in front of the 1.5 meter hanging grape bunch made entirely out of real grapes.