Visit to Al Fawwar Refugee Camp in Hebron
|
Today the ُExcellence Centre visited Fawwar refugee camp. For many of the international volunteers it was unquestionably an eye opening experience. The camp was established in 1949 in order to accommodate for Palestinian refugees, principally from Beersheba, Bayt Jibrin and the surrounding areas. The camp is now a town, complete with two schools for boys and girls. The population had risen significantly from 2, 233 in 1967 to 8, 642 in 2016. This large number of people are tightly packed into 0.2 square miles (0.4 square kilometres).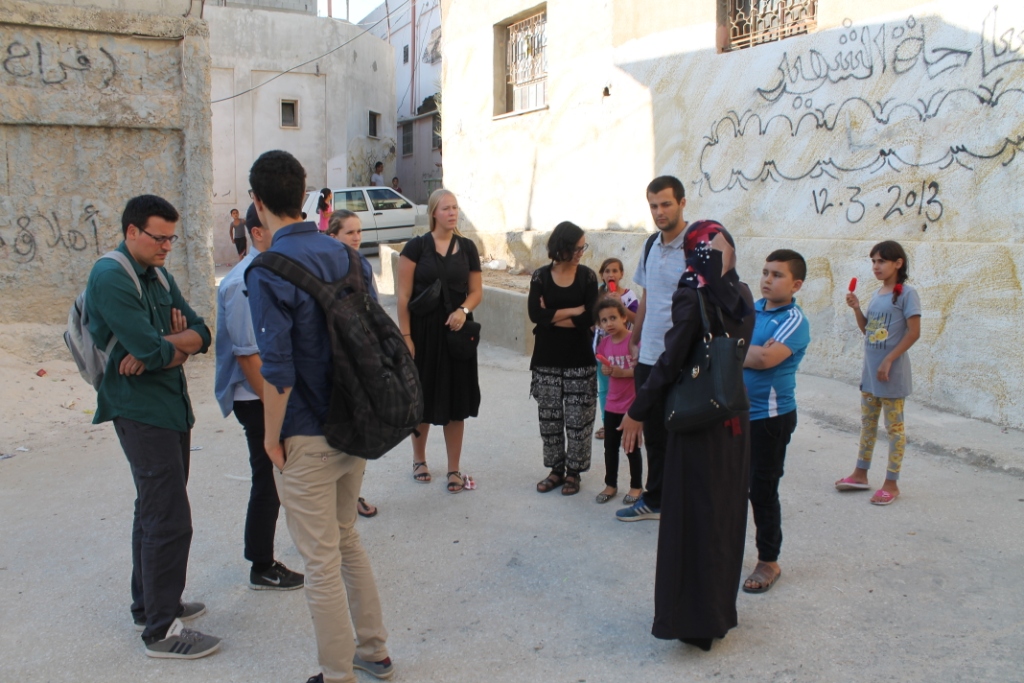 As the volunteers were shown around the town, staff members of the excellence centre explained the history of the place. In little more than five minutes a small crowd of children had began to gather around us. After ten minutes there were at least 25. The children were extremely friendly asking the volunteers their names and where they had come from. Some volunteers took the opportunity to play football with some of the children in the main playground of the town. Andreas (a volunteer from Denmark) said 'they were surprisingly good, some of them are definitely good enough to play football for Denmark!' Other volunteers chose to take pictures with the children, attempting to take as large a group selfie as possible. After a short while it was time to move on.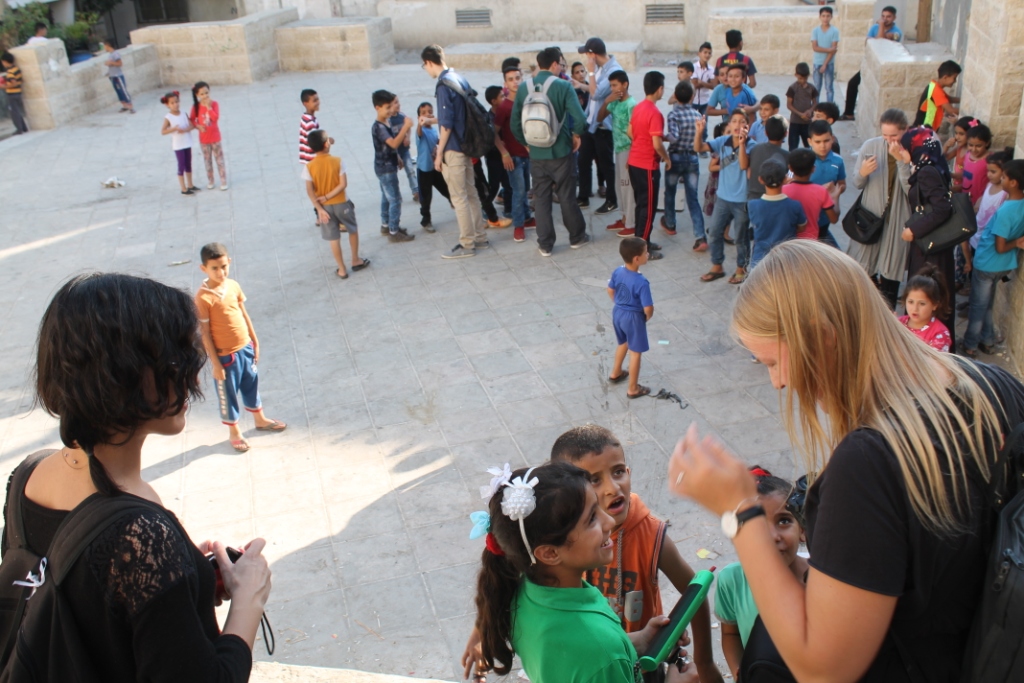 Accompanied by the mass of screaming children we walked for ten minutes further into the town. Eventually we reached our destination, the home of a family living within the town. The family (previously from Bayt Jibrin) provided a fascinating opportunity for the volunteers to learn a little bit about life within Fawwar. The family treated us extremely well, providing us with juice, coffee, tea, biscuits and apples.