The weekly or bi-weekly field trips around Palestine with the Excellence Center staff included a visit to Al Fawar refugee camp which lies some miles south of rural outskirts of Hebron city. I went with 3 other international volunteers – Francesca, Lauren and Cara, accompanied by the staff from the center and a local guide.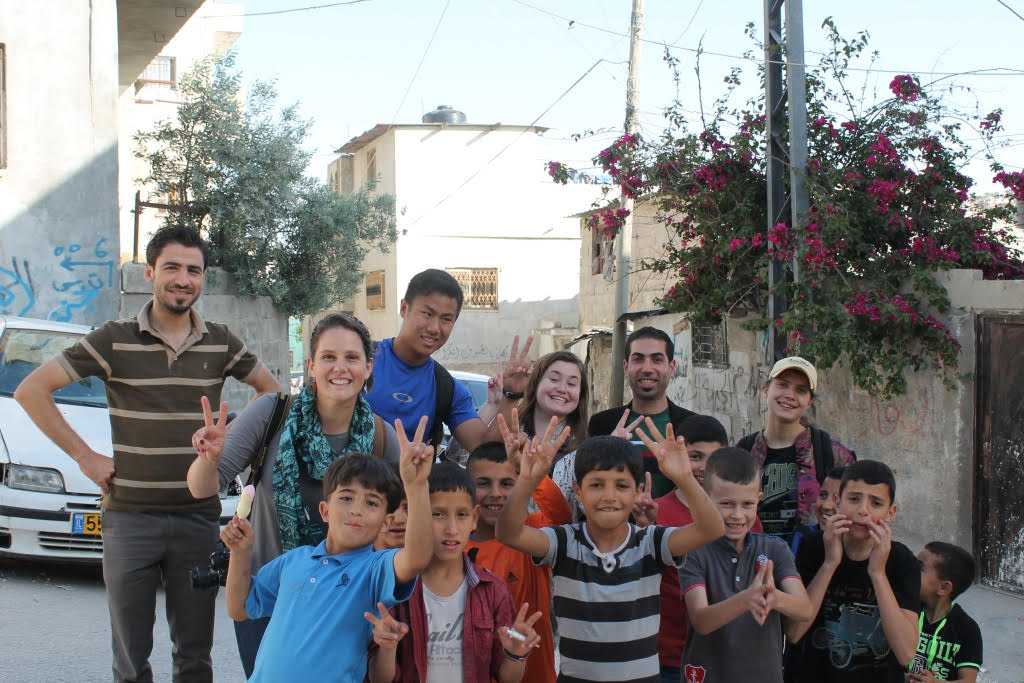 The refugee camp was started as a one-building shelter for asylum seekers during the 1948 war. Today, it is a settlement nestled between the surrounding hills in a valley, and its margins were marked by the domain of the valley – whatever was within the compound was considered part of the camp and whatever lay outside (the newly developed residences perched on and around the hills) were newer developments. What distinguished the camp from a village or a settlement, as we learned, was the fact that it did not host a prominent center for medical service and that its educational infrastructure was bare-bones with a mere few centers to teach a village strong of children. Such were the harsh living conditions.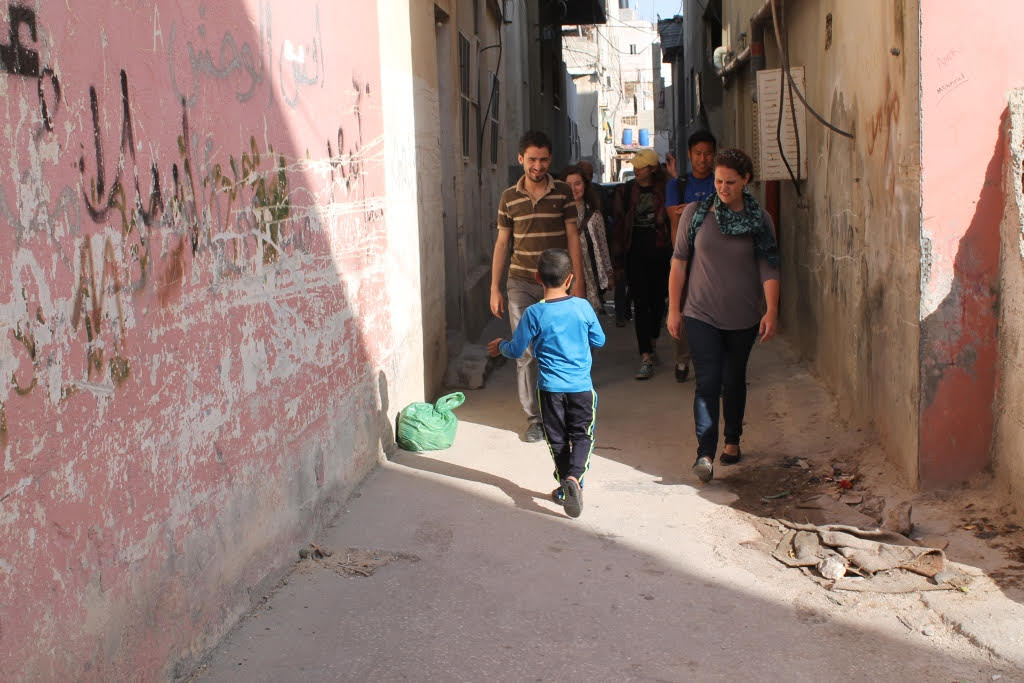 We were given a brief tour about some of the oldest buildings in the camp and also taken around the original vicinity from which the sprawling settlement today sprang. All while we were walking around, the children from the camps trailed us around and we got a peek into the various structures of the camp.
Before we left, we were invited into the home of one of the local residents who was also our guide for the entire duration of the tour. It was a four-storey stone building with an astounding panorama of the entire camp. We were greeted warmly by his brother and were wholly impressed by the intricate décor of the house, knowing of course that this was not at all the norm. The warmth and the spontaneity of the Palestinian residents were the deepest things impressed upon me.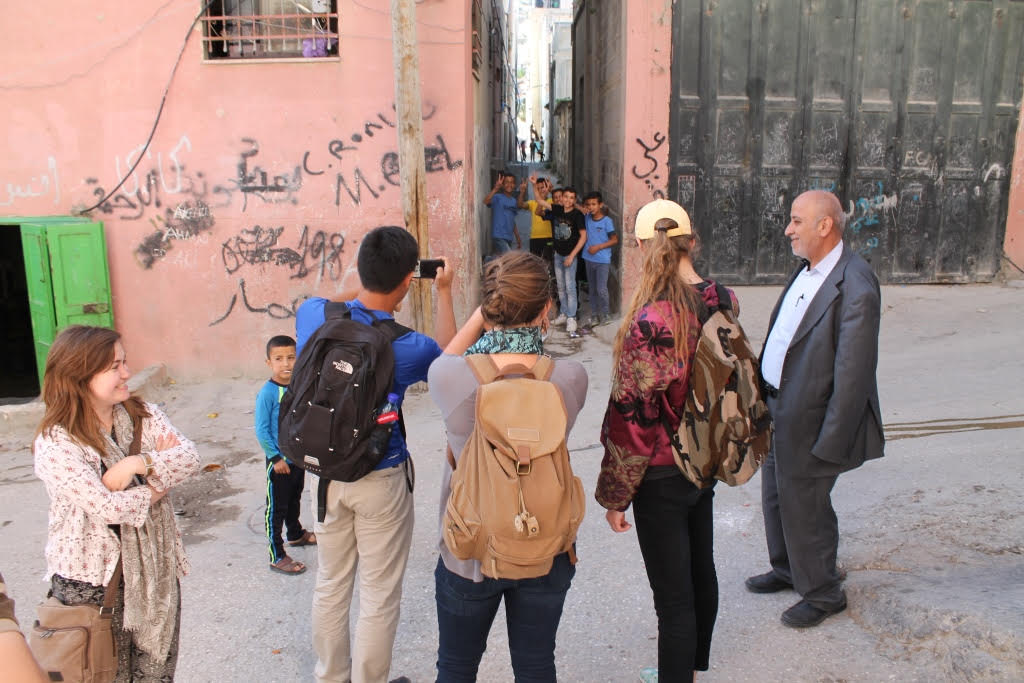 For every graffiti image sketched along the narrow walkways of the camp, there was a corresponding "hi" or "hello" or "welcome" that was etched deeply in my heart and mind. The other volunteers were deeply impressed as well by the trip, and the happy nature of the children and in general the residents of the camp was worthy of admiration amidst the harsh conditions.
Excellence Center has really done as outstanding job in terms of introducing us to the underlying conditions of Arab life as it strives to exist, as it strives to provide some sort of answer to its surroundings, and in turn thrives in making its cultural mark in the world. It was truly an experience that proved that in one small corner of the world, we can stumble upon something so giant and monolithic.