This past week, our volunteers were led by the center's very own Osama Abu Hussein to see and experience Al Fowwar Refugee camp about 6 kilometers outside of Hebron. The population is relatively small and comprised of displaced Palestinians. During the exploration. however short, our volunteers seem to have seen a lot.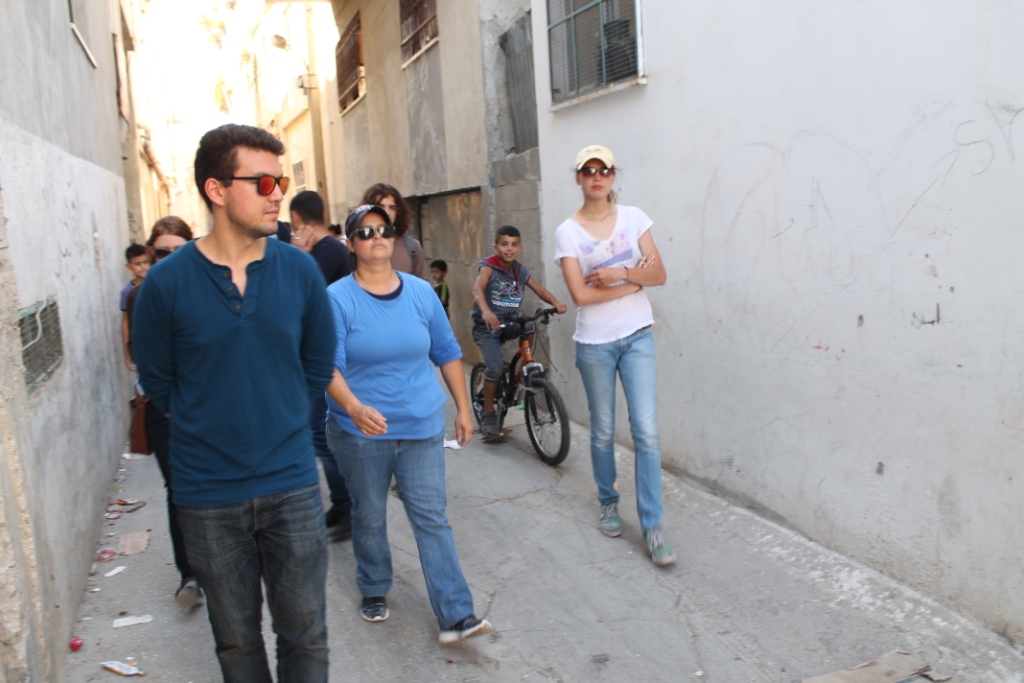 Among some of the short adventures that were reported by the volunteers were bike riding through the center stadium, which was such an enlightening experience for the volunteers. Caelan Cour-Palais said that "…it was crazy seeing the hospitality and excitement of the town children who were following us the whole day, asking our names over and over, conversing, and even dancing the traditional Dubke dance with us.
The inquisitive minds let us sympathize and appreciate just how lucky we are as internationals to be able to experience and learn about different cultures." Francesca couldn't help but comment about the joy she experienced in the village, "It was hilarious seeing Osama on a bike, speeding around trying to show off to us. Then again, I didn't fare too much better." One of our volunteers, Matti, pointed out the great 'artwork' painted along the walls of the village, one including a great Spongebob likeness.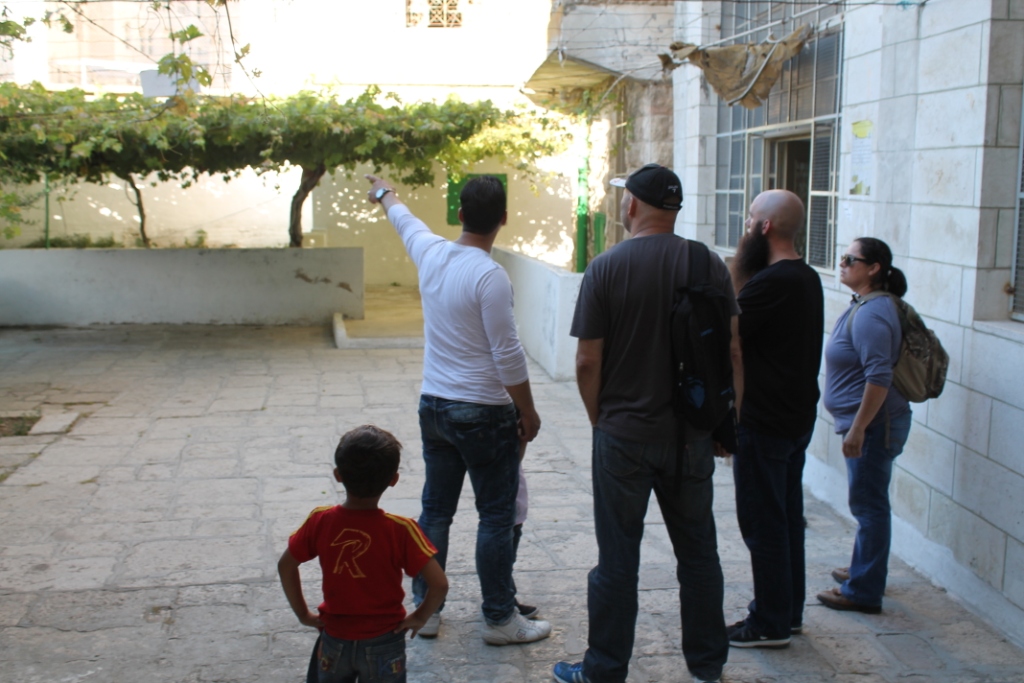 Our volunteers Caitlynn from the California, U.S.A. and marybell from Florida, U.S.A. loved the trip and just getting out, doing something different. Along with other great comments from our volunteers about the experience, they were even invited again after Ramadan for Eid, to partake in an evening of celebration. The center loves and enjoys every opportunity that it has to take our staff on educational journeys like this one.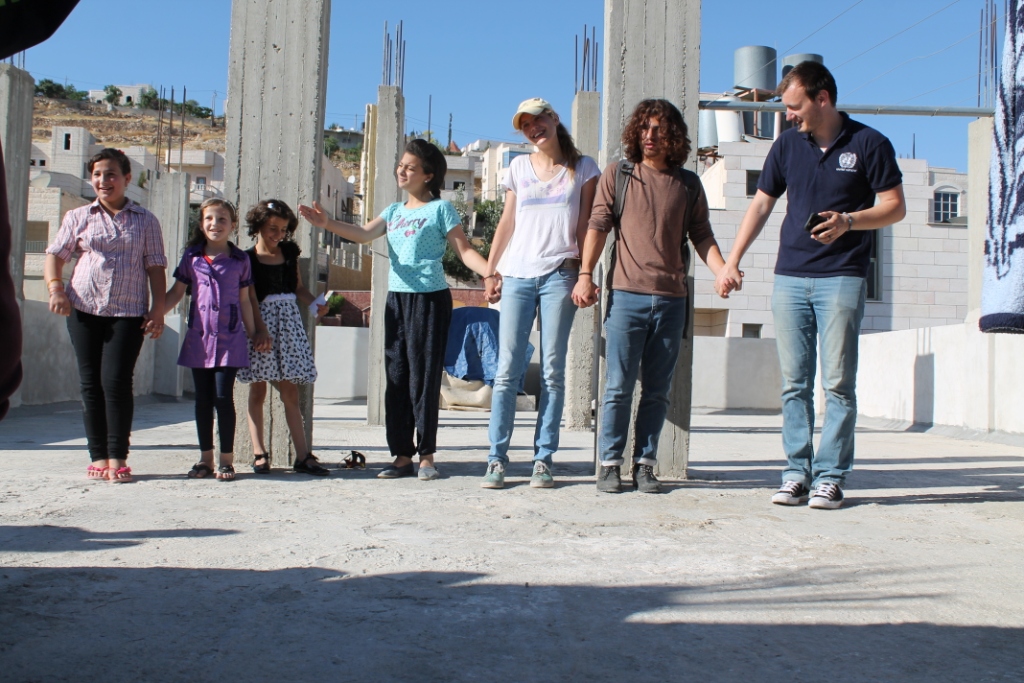 They came to the center to learn Arabic, volunteer, and/or teach English, but if we can also provide them some lifelong culturalization and meaningful knowledge about the way of life in Palestine to take back with them, that would be priceless. The center loves its volunteers and looks forward to many more trips in the future.