Visit to a Palestinian Local School for 60 Minutes
|
On Thursday, March 17th, the Excellence Center organized a visit to a local school for 60 Minutes, an event consisting of an hour-long session of English conversation. The event was lead by Canadian volunteer Melanie, and American volunteers Cara and Lauren, all of whom are participating in the Center's Teach English Speak Arabic (TESA) internship program.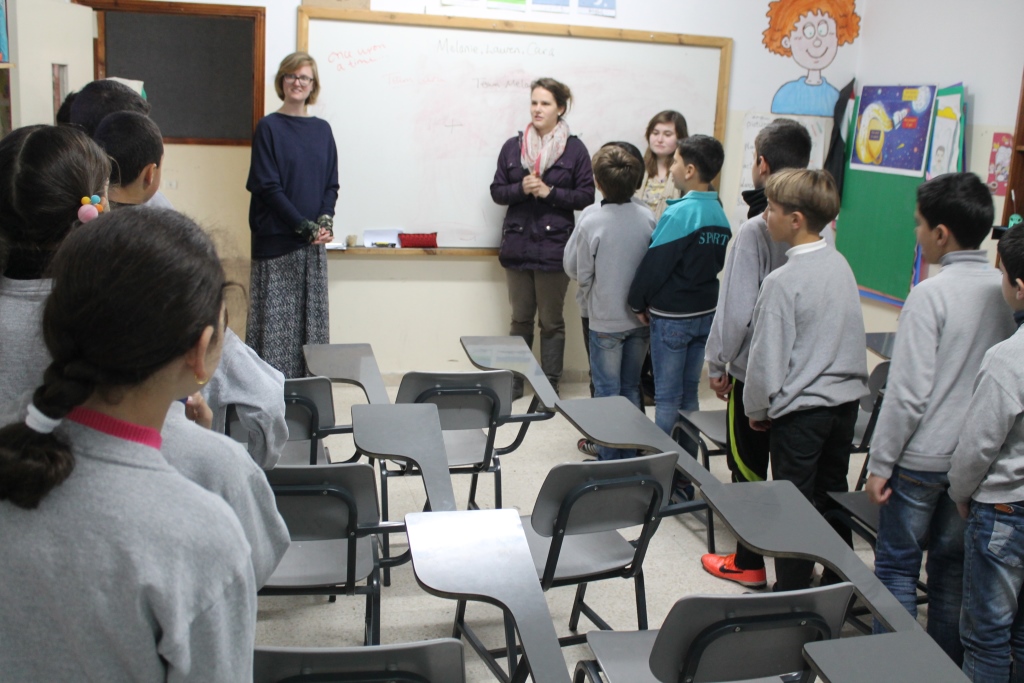 Volunteers organized several games for the students, such as charades, telephone, and story-telling. Students were able to practice basic vocabulary, such as animal names and simple verbs, as well as more complex sentence construction and grammar. The event was concluded with an informal group conversation that allowed students the chance to speak spontaneously with the volunteers.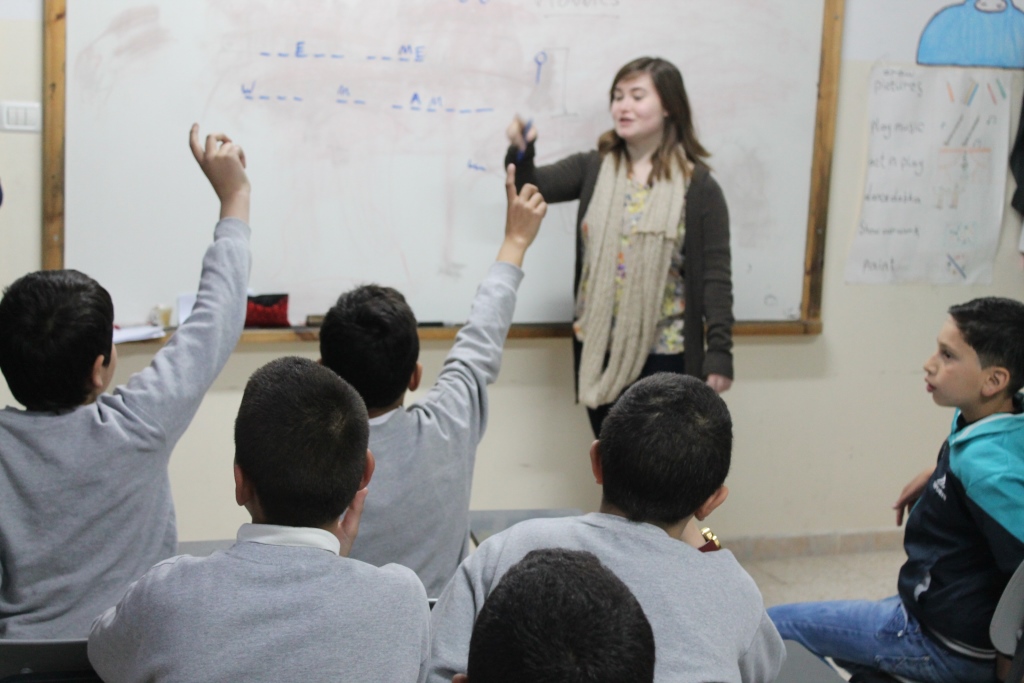 60 Minutes lets students of multiple levels work together with volunteers to improve their English. The event employs fun activities to inspire students to get creative with their language usage, and use vocabulary that would be common in an everyday conversation with a native English speaker. "Everyone was so eager. We had to keep asking them to settle down; it was awesome to have such an engaged class!" said international Lauren.