On Saturday March 7th Excellence Center instructor Bassam Kowasmi took his Beginner English class on a trip to Hebron's Shuhada Street and the famous Ibrahim Mosque. The class, which consisted of about a dozen students, took advantage of the beautiful day to converse in English during their trip to these important local areas.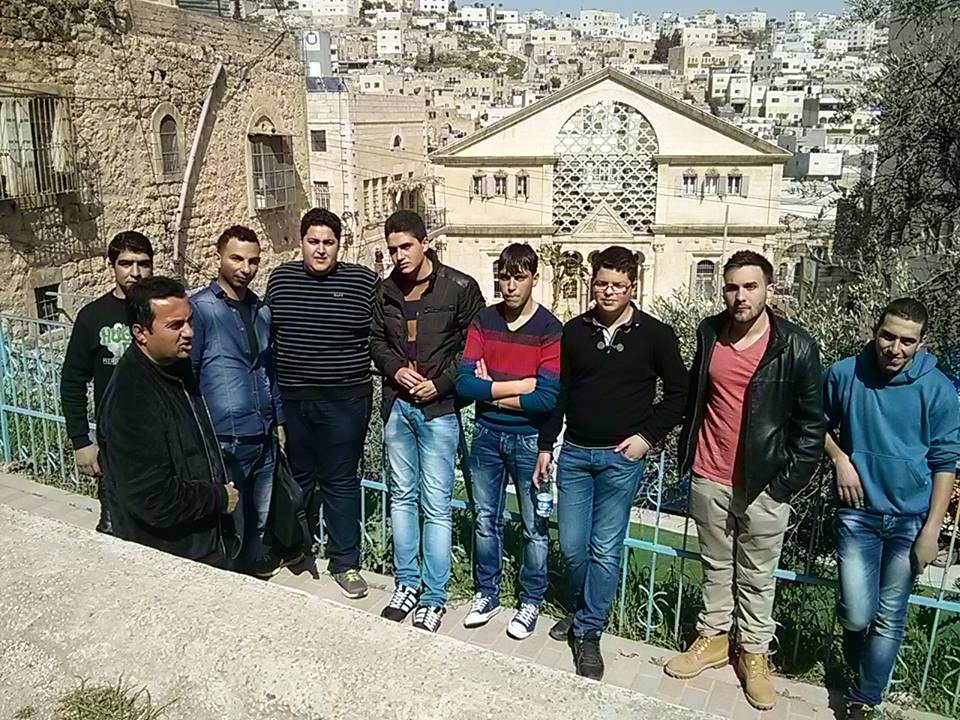 They were accompanied by American teaching assistant Luke Mercurio, who was interested to see the checkpoints and soldiers which are so prevalent in these areas because of the Israeli settlements, a fact which was readily apparent when the students were forced to enter Shuhada Street through a tiny turnstile before being subjected to a distressing search.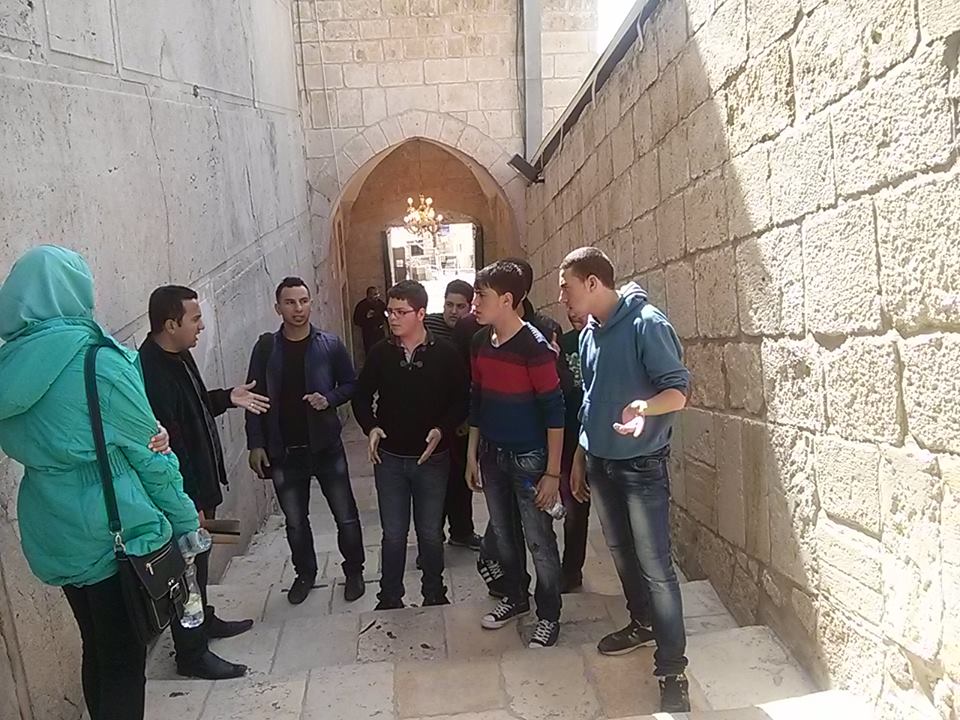 Because of the checkpoints students could not walk directly to the mosque, although it was nearby—rather they had to circle back and take an extended detour which included yet another security checkpoint. However the students did eventually arrive at the mosque, and they did not allow the various checkpoints to ruin an otherwise beautiful day. By and large it was a very successful Center trip and we are grateful to all the students who were able to participate.