Vær frivillig, lær arabisk og oplev hverdagen i Palæstina
|
Programresumé
Mange spændende oplevelser og muligheder venter på dig i Palæstina. Du kan være frivillig, du kan lære arabisk og du kan opleve dagligdagen for en almindelig palæstinenser.
The Excellence Center i Hebron tilbyder forskellige programmer for frivillige. Programmerne er ideelle for mennesker fra hele verden, som har en interesse i at besøge Palæstina og som synes muligheden for at bo hos en palæstinensisk værtsfamilie og samtidigt arbejde sammen med lokale lærere og ildsjæle ville være interessant og givende. Det er en fantastisk mulighed for at opleve palæstinensisk kultur, historie og for at lære det arabiske sprog.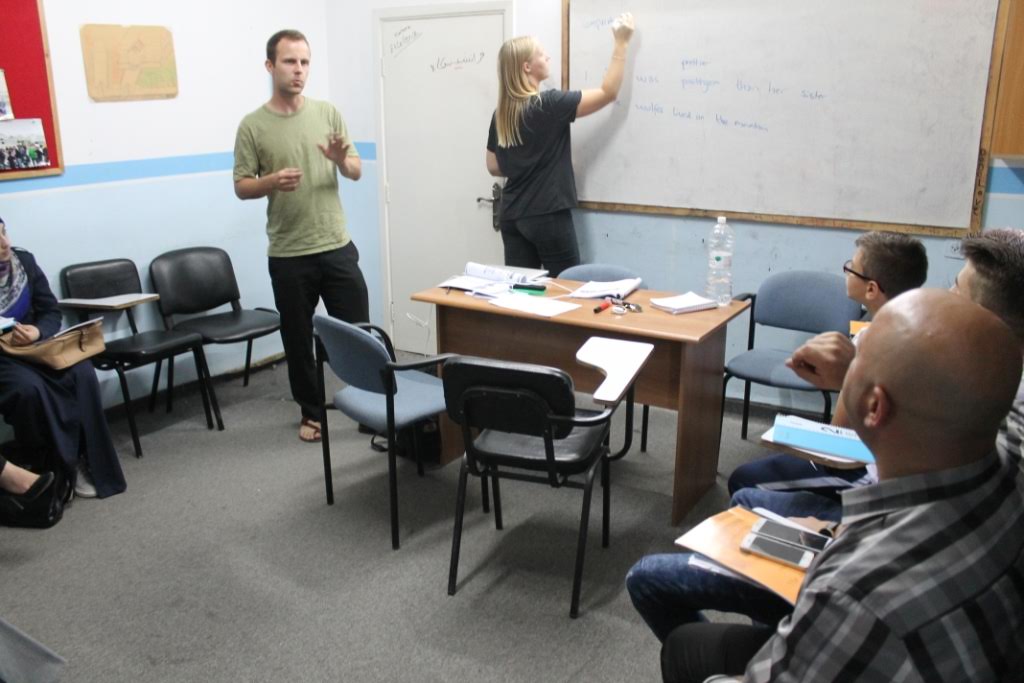 The Excellence Center har været værter for mere end 150 frivillige og praktikanter fra hele verden de sidste fem år. Vi er meget fleksible, og du kan starte dit ophold hele året rundt, og i en tidsperiode som passer dig. Vi tilbyder ophold på alt mellem 1 uge og 3 måneder.  
Programmet er designet for personer, som endnu ikke har erfaring med at undervise i engelsk som et fremmedsprog – men som godt kunne tænke sig at få det. Alle typer mennesker, ligegyldigt erhverserfaring eller uddannelsesniveau, er velkomne til at blive en del af programmet. Det vil sige at du ikke behøver en universitetsgrad for at få lov til at undervise, men et vist kendskab til det engelske sprog er selvfølgelig at foretrække.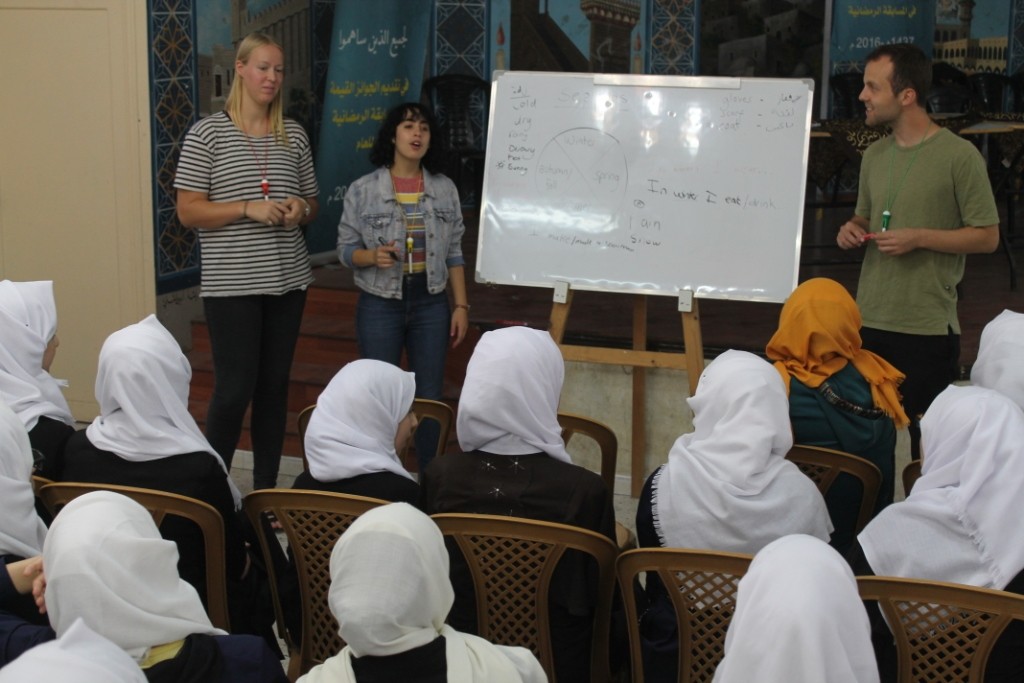 Der er massere af muligheder for mennesker med forskellige baggrunde og fra forskellige lande for at gøre en afgørende forskel i Palæstina. Som frivillig spiller du en vigtig rolle i at bidrage til de lokale palæstinensiske fælleskaber og samtidigt bygge en kulturforståelse mellem Palæstina og dit eget land.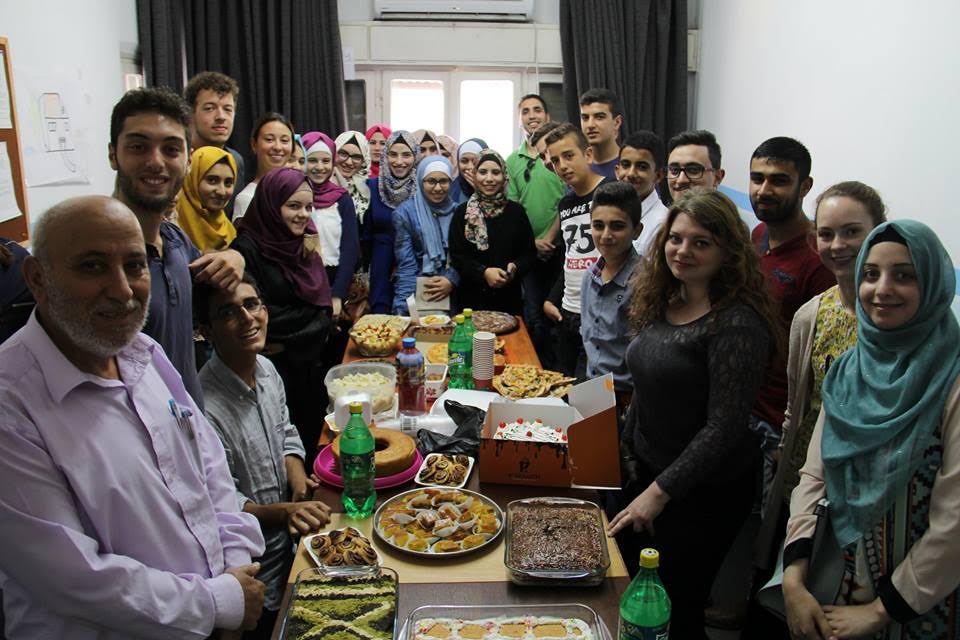 Vores internationale frivillige deltager i mange uddannelsesbaserede og kulturelle aktiviteter under deres ophold. Derudover arrangerer vi også ture til Hebrons gamle bydel, besøg hos lokale palæstinensiske familier og hos de mange lokale virksomheder og fabrikker.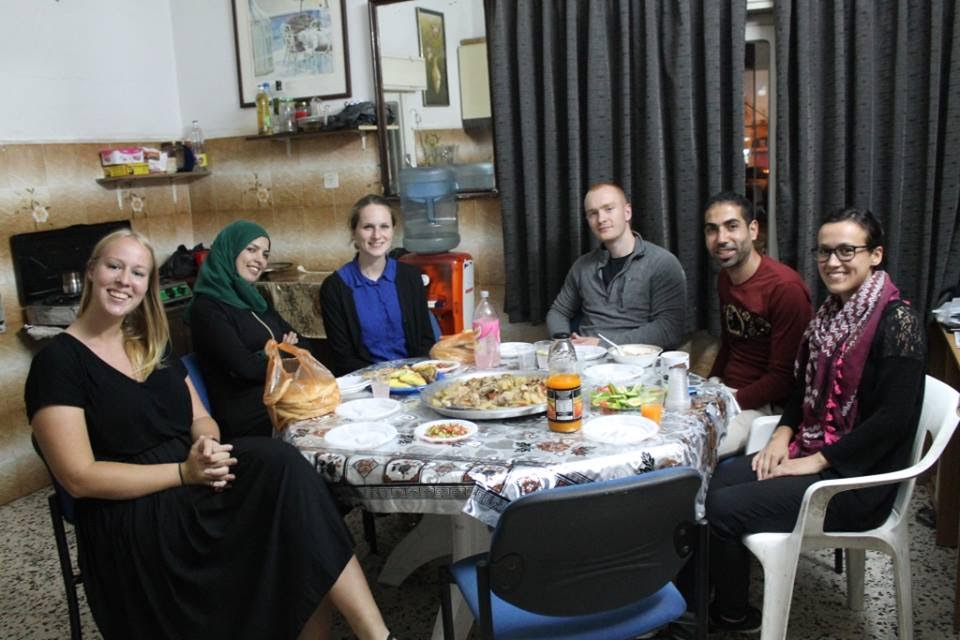 Højdepunkter:
Du kommer til at bo i Palæstina og nyde ture til Hebrons gamle bydel, nogle hellige steder og måske også et besøg hos en lokal flygtningelejr. Derudover bliver du en del af aktiviteter med palæstinensiske skoler og universiteter og får mulighed for at møde Hebrons ildsjæle.
Du får fridage til at rejse til de n

æ

rliggende byer for at opleve kultur og historie. Jerusalem, Jeriko, Ramallah, Nablus og Bethlehem er alle bem

æ

rkelses- og anbefalelsesv

ærdige.
Du kan

øve arabisk med de indfødte og lokale hver eneste dag.
Du kommer t

æ

ttere på Israel-Pal

æstina-konflikten og

får lov til at opleve, hvordan be

sættelsen p

åvirker dagligdagen for almindelige pal

æ

stinensere.
Du får muligheden for at besøge universiteterne og andre lokale organisationer som specialiserer sig i kultur og uddannelse.
Du får muligheden for at spise pal

æ

stinensisk mad og deltage i kulturarrangementer, som fx brylupper.