Trump's Decision to Move the United States' Embassy from Tel Aviv to Jerusalem
|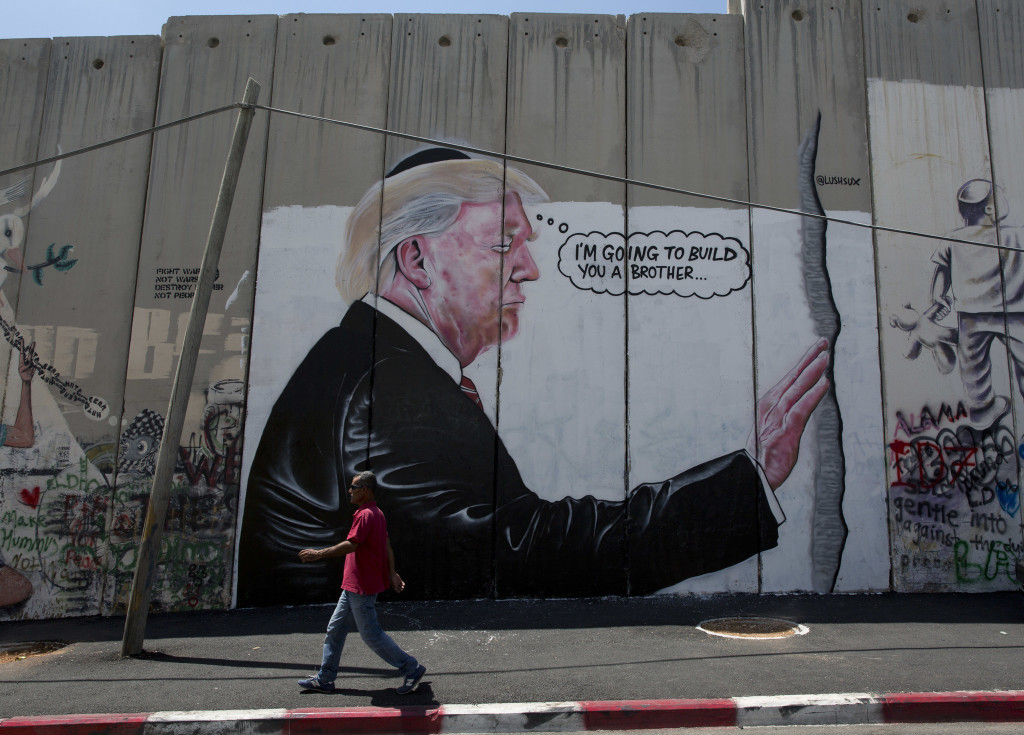 Trump's decision to move the United States' embassy from Tel Aviv to Jerusalem is the hot, emotionally charged topic on everyone's minds here in Palestine We at the Excellence Center here in Hebron decided to devote some time to speak with our volunteers with regards to their experience in discussions of this issue amongst themselves, within the Excellence Center and with Palestinian friends/host families. We found that there are an array of different experiences our international volunteers have had in Hebron post Trump's decision.
Victor from Belgium participates in our, "Teach English and Learn Arabic" program. Victor stays in the Excellence Center dormitories so he does not have the experience of living and conversing with a host family. He told us that in general he felt most comfortable trying to, "avoid a lot of those discussions but it was a hot topic the entire week."
We also spoke with Ola from the United States who is participating in our "Intern and Learn Arabic" program. She said she had no serious discussions on the subject with any of her Palestinian friends, teachers or host family. The little referencing of the subject she had experienced was laughing at Trump with her host family, "I knew they were upset but I knew the way they were handling things with me was just to laugh." Ola tells us there was minor and brief discussion, "because I am American we talked about what I think about it, why I think it happened and what reaction there might be in America but mainly they sent me funny memes referencing Trump and we laughed."
Gabby from the United States had an experience that differed greatly from the above two accounts. She participates in our "Volunteer to Write about Palestine" program and she begins by saying, "there was so much discussion! Everywhere I went and most everyone I interacted with engaged with me on the subject." On Saturday her host mother took her to a wedding party where she knew no one but her most mom, "I met so many people at the party and virtually every single one upon hearing I was American asked my opinion on Trump's decision. Luckily I am able to explain that I strongly disagree with the decision, think it is wrong and that I do not support Trump in Arabic. It really pushed my language boundaries, speaking on a topic that is so emotionally charged requires a much deeper grasp of Arabic than just small talk and getting around the city. It was an intense experience." At home she had conversation with her host mom on her opinion and what this whole situation means for the Palestinian people. Additionally when the extended family came over to visit on the weekend, "all of them immediately brought it up and want to know my stance. Even in the street waiting for a taxi people wanted to speak with me about it."
So we see several different experiences from our international volunteers. In our discussions every one mentioned how they were acutely aware of their particular privilege as western internationals. They described the pain they could feel coming from the Palestinians in their lives and how they definitely felt removed from the entirety of the experience over the weekend.