Trips for International Volunteers to the Industry of Hebron
|
Last week, Osama abu Hussein, a coordinator at the Excellence Center, lead a group of Excellence Center volunteers and teachers on a tour of two of the most fascinating places in Hebron.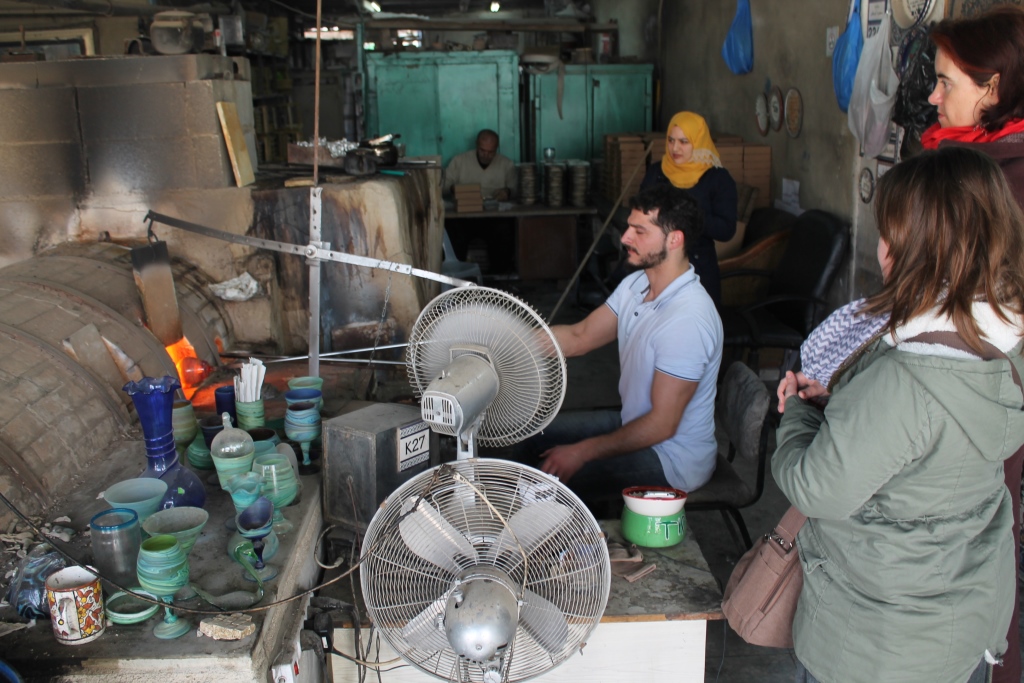 We began our adventure at the most renowned ceramic factory in the city. It is a large space, completely open in the front, where several artists go about their craft. The contrast in temperature from the chill of the street to the heat of the room is striking. The heat is coming from a large oven in the center where a man shapes red hot globes of glass into beautiful vases and cups. He uses a long pole, giving the glass form by spinning, swinging, and blowing into it. We make our way into a back room where artists are painting incredibly detailed designs on ceramic dishes. In another room, the dishes are dipped in a liquid and then placed in a large kiln to be heated for twenty-four hours. It is a fascinating process, made all the more interesting by seeing it in action.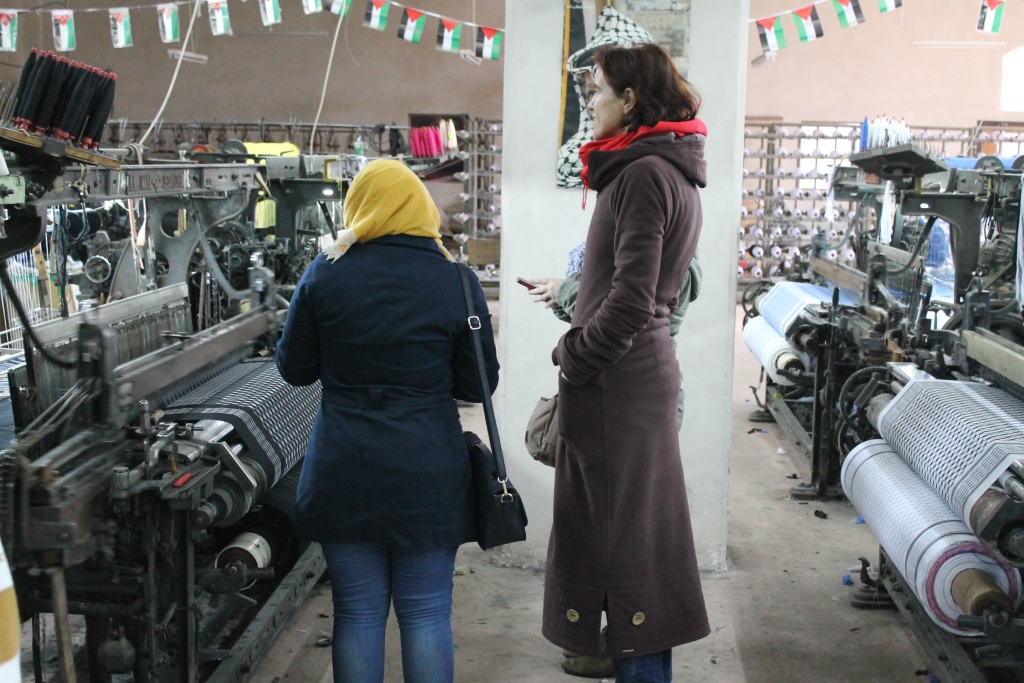 Next, we caught a taxi to Hebron's famous textile factory. Immediately upon entering the spacious factory room, the sounds and movements of the dozens of mechanized looms overwhelm the senses. Beautiful fabrics of all colors and designs can be seen in various stages of completion. Osama leads us down the rows, providing interesting tidbits of info that's sometimes difficult to hear over the noise. Workers run from loom to loom, deftly trimming stray strings with short knives. It is orderly and chaotic at the same time. Afterward, Osama leads us to a colorful shop in an adjacent room, where keffiyeh, jewelry, and knick knacks are layed out for sale. We end the visit with a picture in front of an enormous portrait of Yasser Arafat.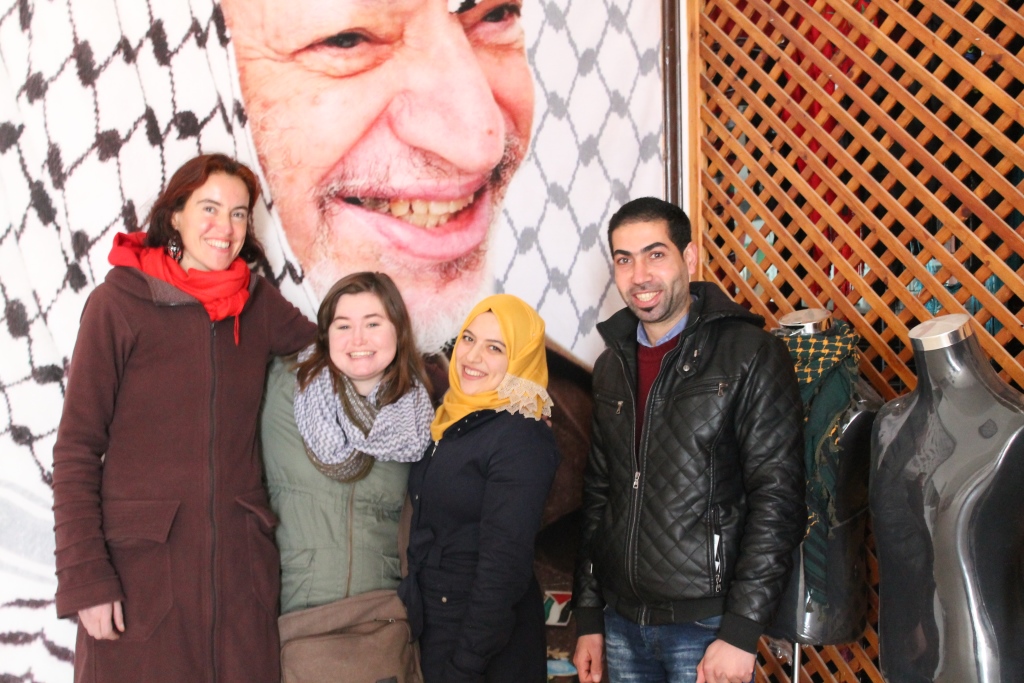 These exciting trips helped the volunteers learn about key pieces of Hebron industry, and cultivate an interest and commitment to local culture. This is reflected in the genuine investment in their Palestinian students, which translates to a fantastic quality of English instruction!