A Volunteer's time in Hebron is not all work.  The staff at The Excellence Center does everything possible to ensure that each Volunteer gets to experience as much as they can during their stay.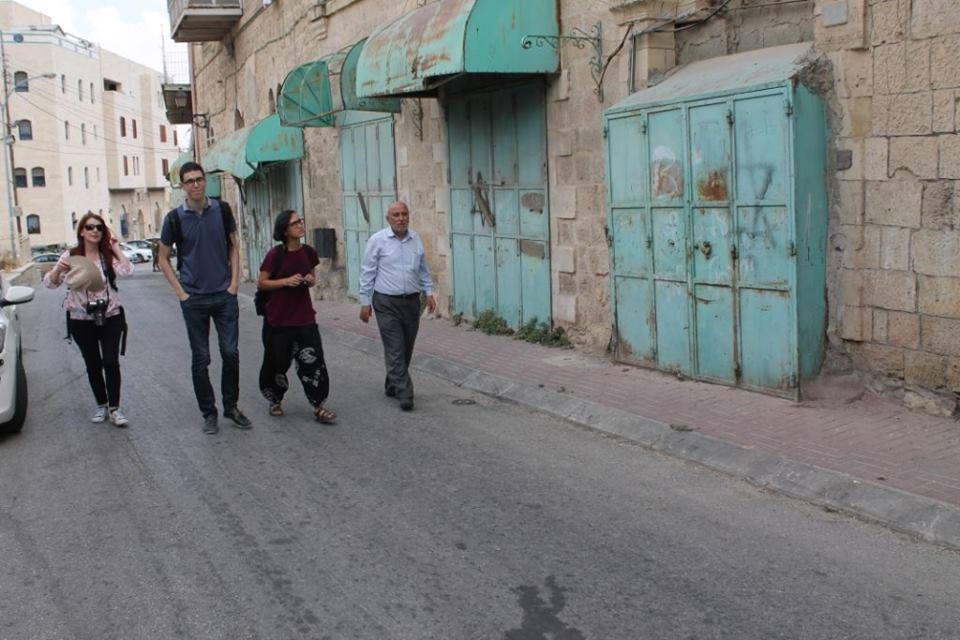 Recently, The Excellence Center organized a trip to the Old Town of Hebron. Newly arrived Volunteers at the center joined the staff for a wonderful walking trip through the old town.  Everyone walked from the Center and entered the area through the checkpoint of Suhada Street. From there they had a five-minute walk down the street and then turned right and entered through the doorway of Om Abed Salimas house. Om Abed is a woman that has been living in the area for 29 years and she told vivid stories about her experiences from the occupied area. The group also met her son who told them about growing up in the area. After their discussion with mother and son, the group were shown up to  the roof of their house, which had a beautiful view over the city of Hebron. On the roof there was, aside from a beautiful view, a kindergarten. In the kindergarten the group met a lot of happy, friendly kids who just wanted to be friends. The walking party stayed at the kindergarten and played with the children before making their way back home.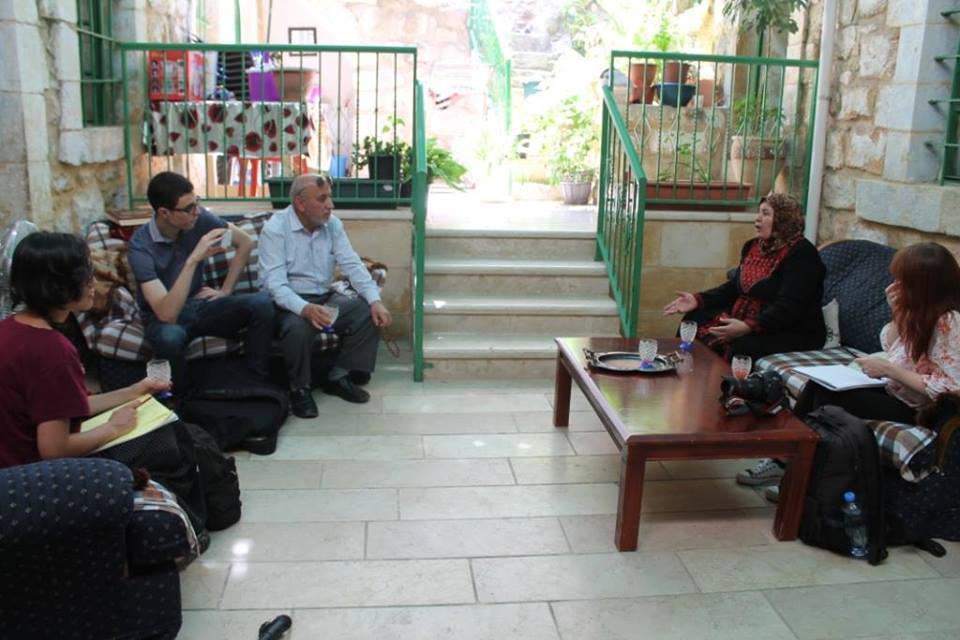 All who took part in the walking trip to the Old Town had a truly wonderful experience.