Trip to Palestine in Summer
|
During the second half of July 2015, Hasna, Aileen and Alison from France, Holland and Germany respectively participated in the  "Trip to Palestine" organized by the Excellence Center. It is a full 10 day programme in which participants have the opportunity to discover Palestine in every possibe way it can be discovered. They get to know more about Palestinian culture, traditions, customs, history, daily life and difficulties under the Israeli occupation.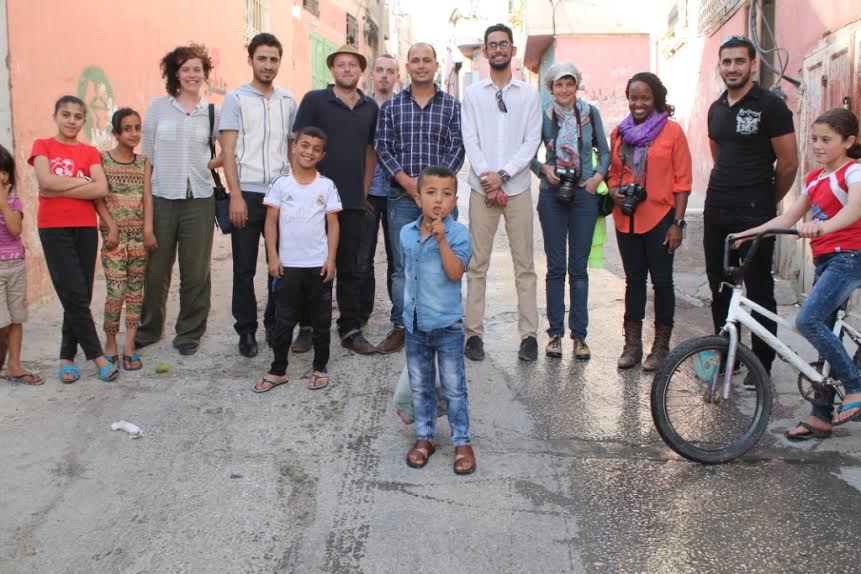 The Excellence Center is a small organization that allows students of all ages and levels to learn conversational and formal English. Palestinian English teachers but also many young international volunteers do their best to improve the English skills of the Palestinian community. As there are many foreign volunteers working in the center, there is a constant cultural exchange between the internationals and locals. Hasna, Aileen and Alison could take part in this cultural exchange as they got to meet many volunteers, Palestinian teachers and students. They had a busy schedule but their "headquarters" was the Excellence Center building so they could share many breakfasts, lunches, discussions and fun times with all the staff and volunteers. The Excellence Center welcomes like a family the volunteers and participants of the "Trip to Palestine" in which they are invited to share their culture and experiences as well as interesting and fun conversations.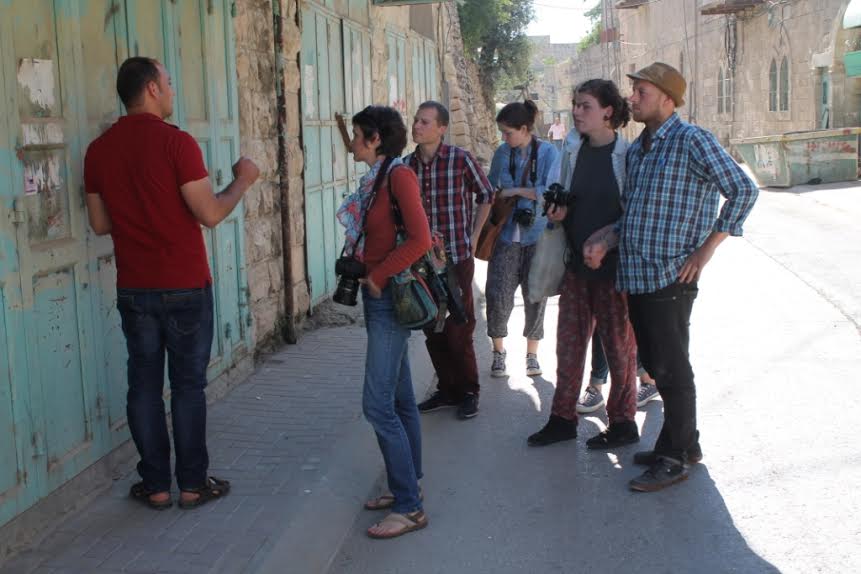 During the 10 days, Hasna, Aileen and Alison were totally immersed in the Palestinian culture and daily life. The Excellence Center offered them the possibility to stay at host families in which they could discover the Palestinian daily life from the inside and create real ties with members of the family. Staying in a Palestinian family is one of the greatest aspects of the stay in Palestine. It means sharing in a lot of fun times with the parents and their children, participating in Muslim holidays and family gatherings such as Eid Al-Iftar. The families make sure that internationals feel comfortable and safe in Hebron, especially the women. Aileen said that she "didn't felt unsafe for a moment" and had an amazing time in the family house as "the host family was incredibly generous and kind". Hasna felt protected and at the same time very free and independent as her family was "kind, respectful and flexible". In order to be even more immersed in Palestine, the participants can attend Arabic classes in the center in small groups or even in individual classes which enabled Alison, Aileen and Hasna to to establish a good basis of Arabic during their 10 day stay.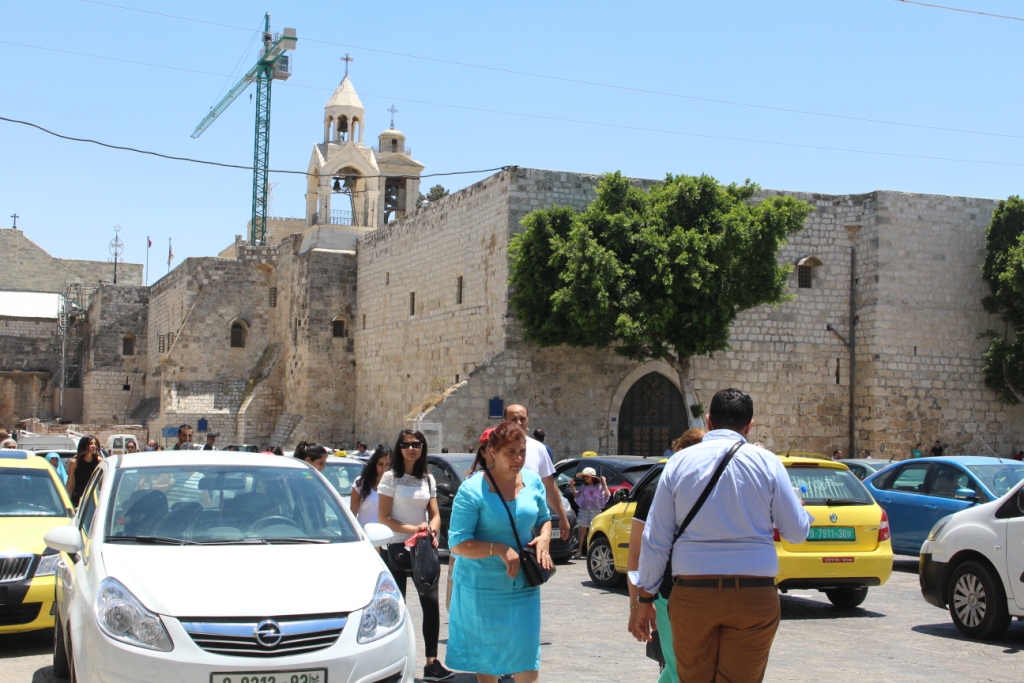 The "Trip to Palestine" includes visits to famous cities and historical places all over Palestine in order to know more about Palestinian history. The three girls visited the Old City of Bethlehem and the Nativity Church, Ramallah's City Center and Arafat's Tomb, the Old City of Hebron with its Maskopiah Church and of course the Ibrahimi Mosque. A trip to Jericho and the Dead Sea was also organized in which they visited the Hisham Palace.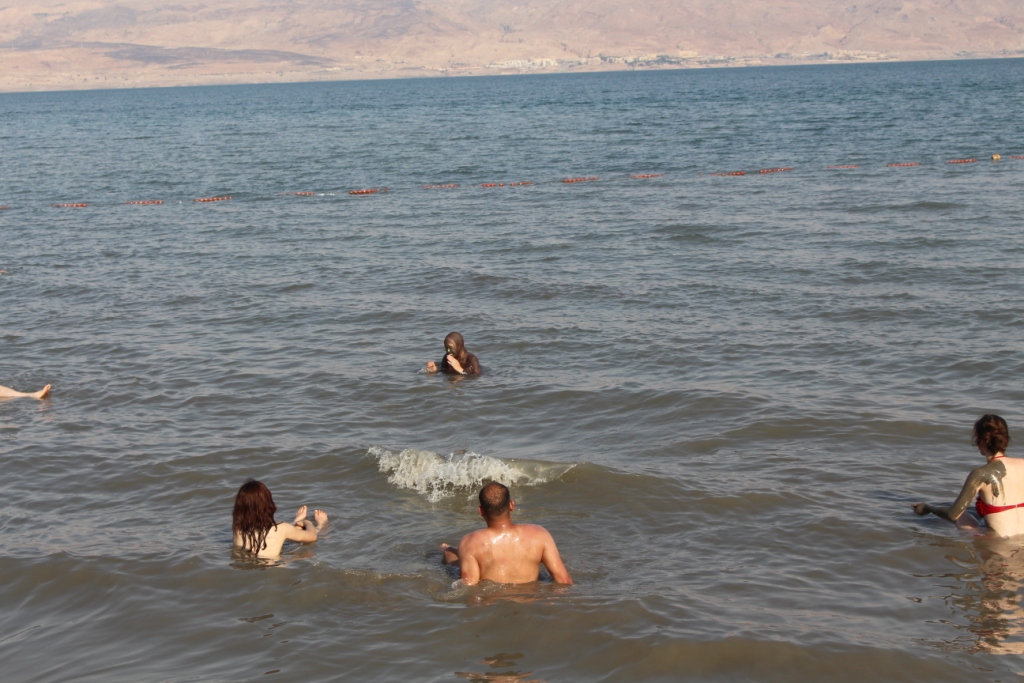 Discovering Palestine is also getting to know more about the Israeli occupation in Hebron and the West Bank and how it affects the Palestinians within their daily life. The girls understood how the city of Hebron is occupied by settlers by going into it's Old City and seeing the famous Al-Shuada Street which is situated in H2 (the part of Hebron under Israeli control). They had the chance to meet a Palestinian family still living in this street which was the main street in Hebron 20 years ago but is now under Israeli control. They also visited a settlement around Hebron and were given explanations about occupied lands and zones. According to Alison, the "encounters with soldiers were handled maturely". The Center also organized a trip to Susya, a small village in the south of Hebron which has been destroyed several times by the army and is again under threat of destruction. They met Palestinian youths there and discussed with them their situation. At last, they spent a few hours in Al-Fawar refugee camp in the south of Hebron where they were able to meet refugees and learnabout them. These meetings and visits organized by the Center  gave the internationals a truly unique experience in Palestine. As Aileen said, it gave her insights she "could not have gained in any other way".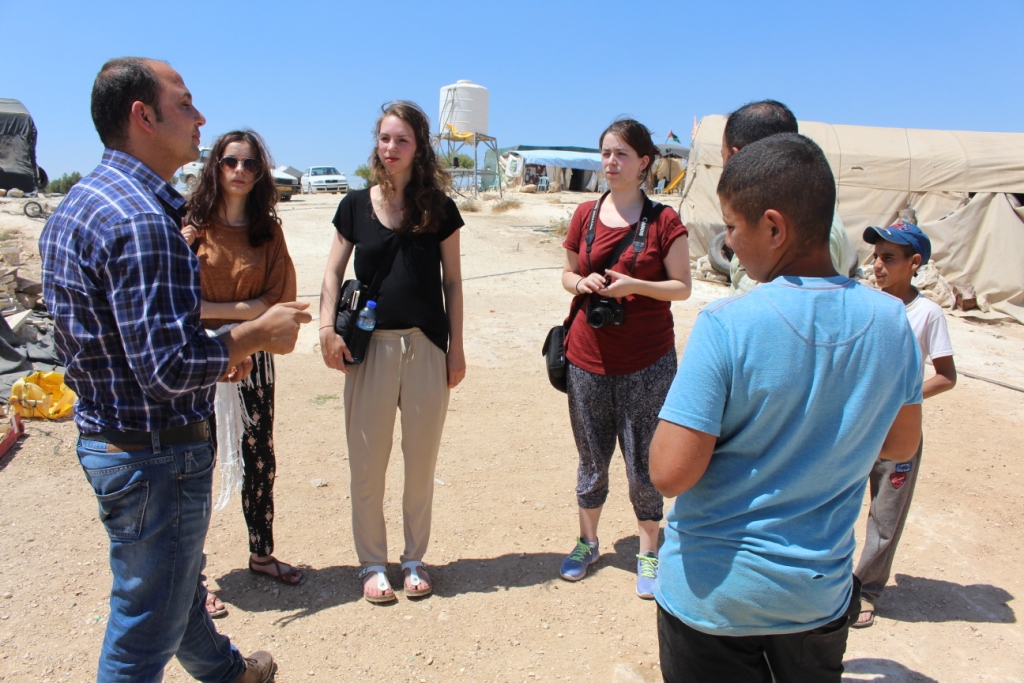 During this trip, Hasna, Aileen and Alison discovered all aspects of Palestine: its culture, tradition, religion, history, famous places and impact of the Israeli occupation on the local people. They got to learn much more about Palestine than what they could have learned in a regular touristic tour because they discovered this country through its people. As women they felt very secure and safe at all times thanks to the welcoming and respectful attitudes of Palestinians as well as the staff of the Excellence Center.
If you want to truly discover Pale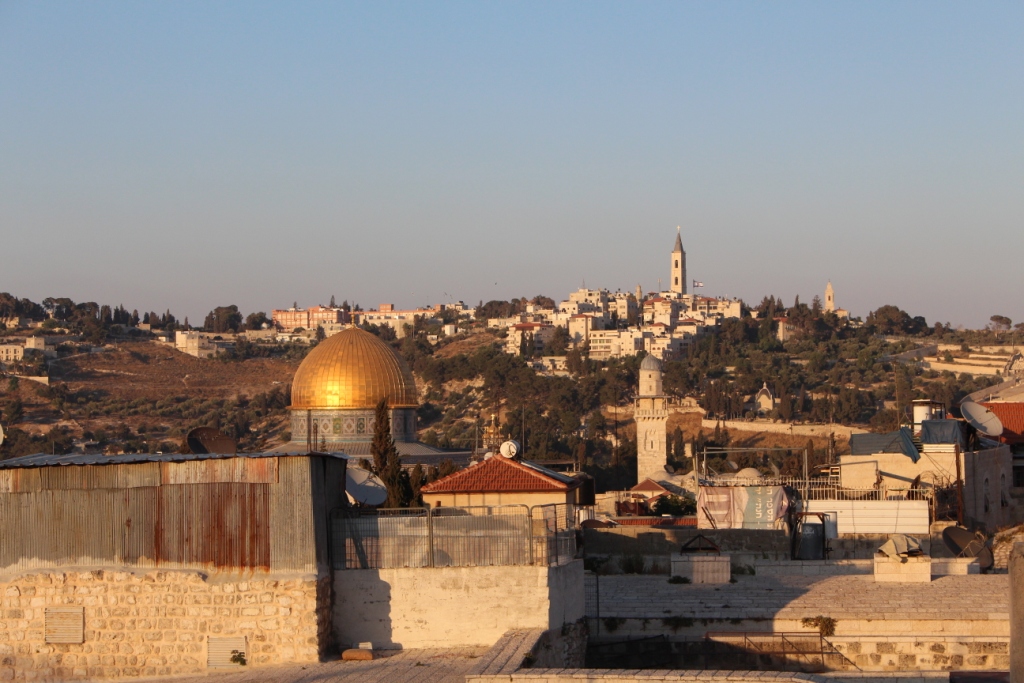 stine and its people, the "Trip to Palestine" organized by the Excellence Center is an amazing way to do so. It is a combination of discoveries, language learning, and shared memories. Let's sum up with Aileen's words concerning her "Trip to Palestine": "I will take this experience with me for the rest of my life".