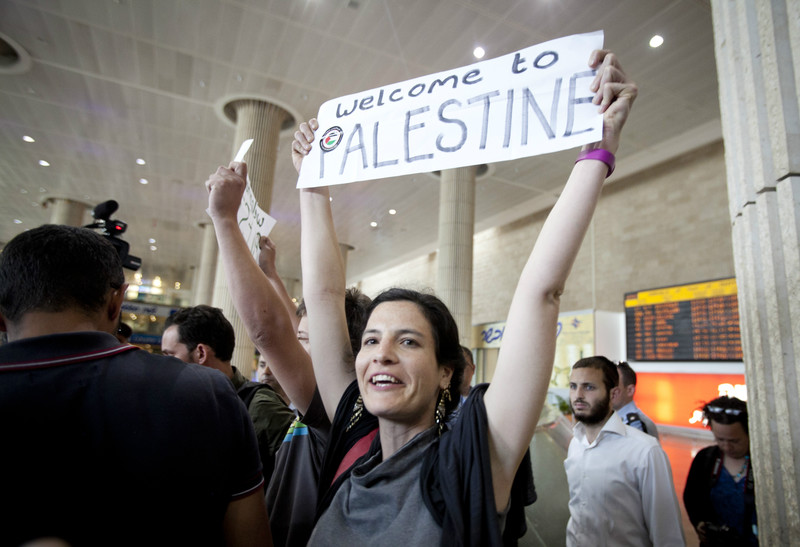 Travelling Between Palestine and Jordan: While in the region, you may find that you want to travel from Palestine into Jordan, especially if you have not seen the famous Jordanian tourist sites: Petra, Jerash, Wadi Rum, and Aqaba. The fact that Palestine and Jordan share a border may even be an added benefit: you would think that it would be cheap to travel in between the two countries during a few days off from work. However, travelling between Jordan and Palestine is expensive and tricky, and most importantly puts your visa at risk.
From Hebron, you will take a service to Jerusalem, where you can choose from a number of ways to cross into Jordan. There are four ways to travel from Palestine to Jordan. There are three land crossings: The Allenby Bridge (the closest crossing to Jerusalem), the Jordanian River crossing, and the Aqaba crossing. It's extremely important to note that you must get your Jordanian visa in advance if you wish to use either the Allenby Bridge crossing or the Aqaba crossing. The only land crossing at which you can get a Jordanian entrance visa is the northern Jordanian River crossing. It will cost you more to go to this crossing because it is in the very north of the country, but it is the only one that lets you get a visa at the border. Personally, we recommend that you do not use the land crossing to visit Jordan if you are in the middle of your experience at the Center.
The probability of you getting denied entrance back into Palestine at the Allenby Bridge is over 70% and is about 30% at the other two crossings. You are not refunded the tuition that you pay the Excellence Center if you are denied, and you are stuck in Jordan for the remainder of your time in the Middle East. Entry back into Palestine, after leaving for any period of time, is difficult and tricky. You do not want to jeopardize your experience in Hebron because of travel out of the country.
The fourth way to travel from Palestine to Jordan is using the Ben Gurion airport. This is, by far, the most expensive way to travel. The cheapest tickets from the Ben Gurion airport to the Queen Alia airport are around 600 USD. Then from Amman, you must arrange for transportation to your final destination. The security at Ben Gurion Airport in Tel Aviv is meant for tourists, meaning that you will have a much easier time re-entering Palestine upon return. If you have the money to travel by airplane and really want to go to Jordan, this is the best way to do it. The security is easier to manage, and you are almost guaranteed re-entrance into Palestine.
Travelling between Palestine and Jordan can be tricky, however beneficial and extremely possible for the careful and meticulous traveler.