Traveling Abroad as a Palestinian
|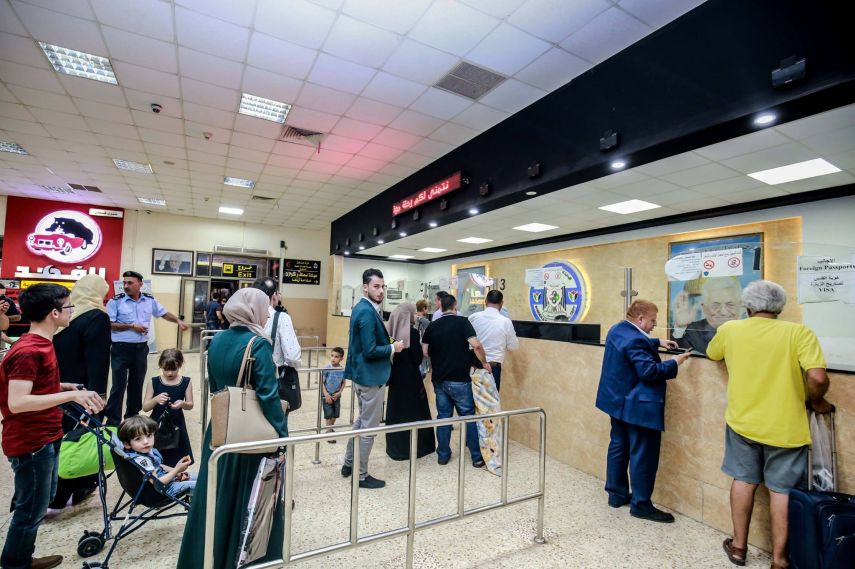 Traveling Abroad as a Palestinian: Many international visitors to Palestine are surprised to find that many of the Palestinians they meet have spent time abroad. While it is true that there are challenges to traveling abroad as a Palestinian, Palestinians nevertheless manage.  They do so for many of the same reasons that tourists travel to Palestine for. This means that, in many ways, volunteers and students at the Excellence Center find that their teachers and students are more familiar with their culture than they are with Palestinian culture.
As many of our volunteers quickly learn, Palestinians living in the West Bank face restrictions in their movement due to the Israeli military occupation. In many, if not most cases, Palestinians living in the West Bank are forbidden from entering Israel, the most common exception being if they are able to obtain a work permit to commute for day jobs to Israel before returning to the West Bank at night. This means Palestinians are unable to access the nearest airport, Ben Gurion International Airport in Tel Aviv. As such, most Palestinians who travel abroad do so by first crossing into Jordan and flying out of Amman if necessary. The border crossing between the West Bank and Jordan, the Allenby Bridge Crossing, is manned by the Israeli military and they have the authority to reject any Palestinian from exiting the country. The Israeli authorities also keep a list of individual Palestinians who are banned from travelling abroad, many of whom only discover they are on such a list when they attempt to leave the West Bank.
Despite these challenges, many Palestinians do travel overseas. In 2016, almost 908,000 Palestinians used the Allenby Bridge Crossing to cross into Jordan. Because of the historic links between Palestine and neighboring Arab countries, many Palestinians have family living abroad. In addition, today's globalized economy means many more have relatives working overseas. International volunteers at the Excellence Center recall using travel as a subject to practice English language conversation with the English Club, a group of pre-teen students from a local girls' school. Many of the students told the volunteers how their fathers, brothers, sisters, and other relatives were living in Jordan, Egypt, Turkey, and Germany. One student recalled how she and her family went on a pilgrimage to the Prophet Muhammed's burial site in Medina, Saudi Arabia. To get there took several days, all of which was spent on a bus.
In addition to having relatives abroad, many Palestinians have dual citizenship or hold foreign passports. Prior to 1967, the West Bank was administered by Jordan and Jordan continued to maintain administrative relations with the West Bank for several decades. Even today, many Palestinians hold Jordanian passports which they use to travel abroad. Several students at the Excellence Center also have passports from other countries, a few of whom were born in the United States before their families moved back to Palestine.
Despite the challenges that Palestinians in cities like Hebron face, they have not allowed themselves to be prevented from exploring new countries and new cultures. As fellow travelers, Palestinians will be eager to host you and make your visit enjoyable.