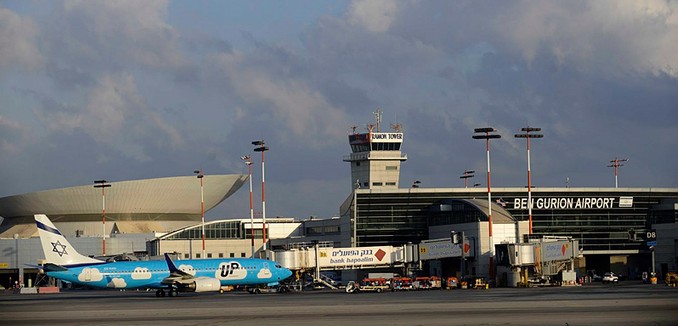 Travel from Ben Gurion Airport to Hebron: One of the main things prospective volunteers find to be intimidating prior to arriving in Hebron in how to navigate transportation from Ben Gurion (Israel) airport. Secondly, we at the Excellence Center hear that our volunteers are weary of figuring out how to navigate transportation within the city of Hebron. In reality these tasks are far less daunting than they may seem from far away in your home country.
First we will address the issue of how to travel from Ben Gurion Airport in Tel Aviv to Hebron. There are two options here, the easiest direct route is of course more expensive than the alternative which takes you through several cities before getting you to Hebron. If you would like a ride (private taxi) directly from Ben Gurion Airport to Hebron you must inform us at the center as so. We will email you a form for the taxi which you must return to us. Upon landing at the airport you will communicate with the driver via Whatsapp.
Several things to keep in mind, some of our volunteers experience delays due to questioning from Israeli Security. This can last anywhere from ten minutes to a couple hours. It is important, if possible, to send a message either to your driver or to us at the center that you are being delayed. Additionally, because your ride is a private taxi set up for you by the Excellence Center the car will not be waiting for you in the general taxi line, this is a mistake often made. Make sure not to get in one of the yellow taxis, you will be over charged and not taken to the West Bank. Your taxi will be just a regular car and thus they will be waiting for you in the second set of lanes, once removed from the sidewalk outside baggage claim. Via private taxi it takes roughly one and a half hours to drive straight from Ben Gurion Airport to the Excellence Center in Hebron and the fare is roughly $140.
If you do not wish to charter a private taxi you may make your way via "service" (shared taxi) to Hebron. Services are yellow vans, you will be able to spot them easily outside baggage claim. You will take a service from the airport to Jerusalem. The service with not depart the airport until they have filled all of their seats. From Jerusalem you will grab a second service outside the Damascus Gate of the Old City to Jerusalem. Once again the service will not leave Jerusalem until they have filled all of their seats. The service will drop you in the center of the city of Hebron. Then you are a short taxi ride from us at the Excellence Center. The trip via service is extremely cheap however it may take 3-4 hours.
If your flight is arriving later in the afternoon or evening it is advised to schedule a private taxi or you may get stranded along your journey to Hebron as the services do not run into the night. Or you may plan to catch a service to Jerusalem and arrange sleeping accommodations such as a hostel or hotel for the night and take the last leg of the trip to Hebron the following day.
Some of our volunteers are so mentally and physically exhausted from their long journey to Ben Gurion Airport that they want nothing more than a direct ride to Hebron without any unexpected hassle. However, other volunteers thrive on the challenge of adventure and chose the route of service. It is really up to you. Both ways you will arrive safe and sound with us at the Excellence Center and we cannot wait to meet you!