(10) Improve your Arabic
Whether you're already an advanced student of Arabic or don't speak a word, volunteering with the Excellence Center gives you the opportunity to not only learn from individualized Arabic lessons, but to use and develop your Arabic skills every day by engaging with native speakers. Alhumdulilah!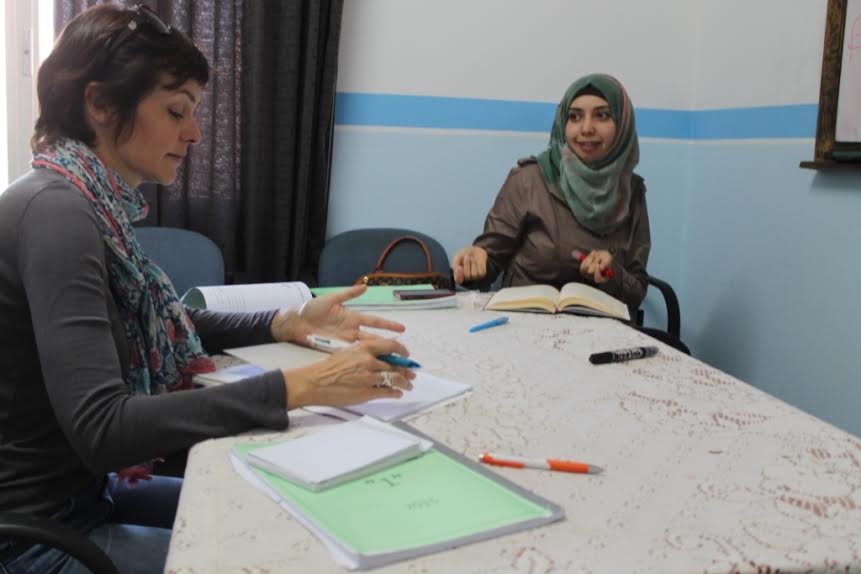 (9) Cultural Immersion
Volunteers with the Excellence Center have the opportunity to live with host families, and truly experience local life in Palestine. They share meals with families, attend weddings, and participate in family outings. Living within the culture, volunteers are able to not only practice their Arabic, but to gain a deeper understanding of Palestinian life and society.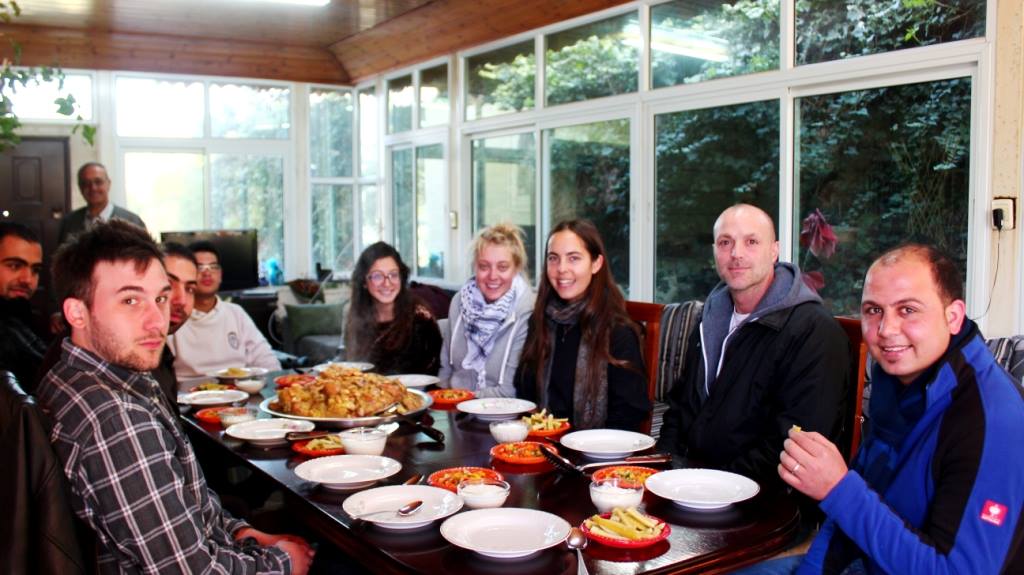 (8) Palestinian Food…because nothing beats a Friday Lunch in Hebron
If you've ever had the opportunity to try real Palestinian cuisine, you know why this is a very legitimate reason to come to Palestine. Volunteering with the Excellence Center gives you numerous opportunities to enjoy local favorites like makluba, mansaf, and waraq ainab. In addition to the likely many invitations that you'll receive to dine with families, the Excellence Center has also implemented "Food Days" into their English curriculum…days when you'll not only indulge in Palestinian dishes, but learn their recipes as your proud students become your culinary teachers.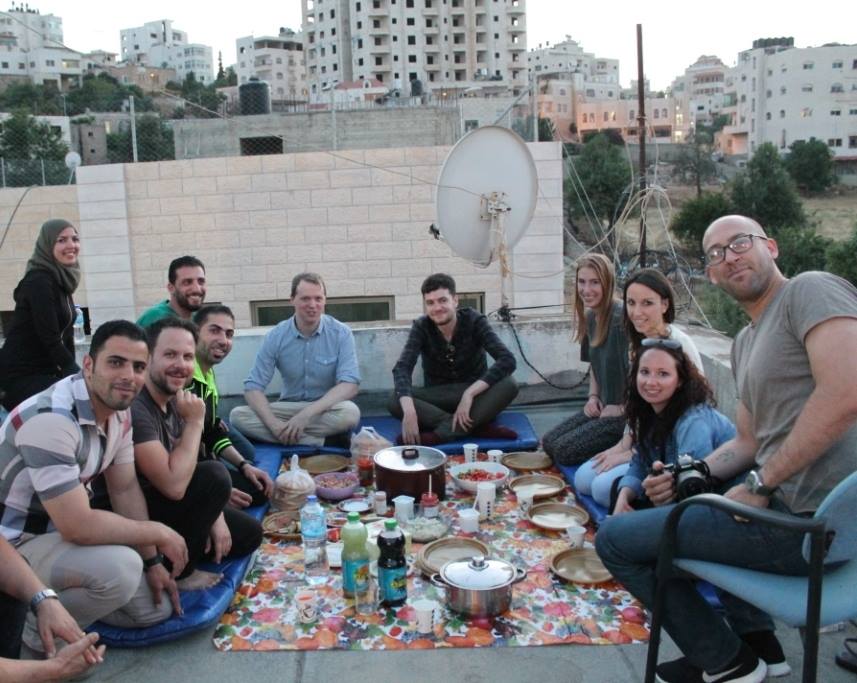 (7) Cultural Exchange
The Excellence Center values cultural exchange, and volunteers have numerous opportunities to not only learn about Palestinian life and society, but to share about their own lives as well. English students thrive within this model of mutual exchange, and volunteers feel valued as they take on this role of cultural ambassadors. Because after all, who doesn't like to talk about themselves?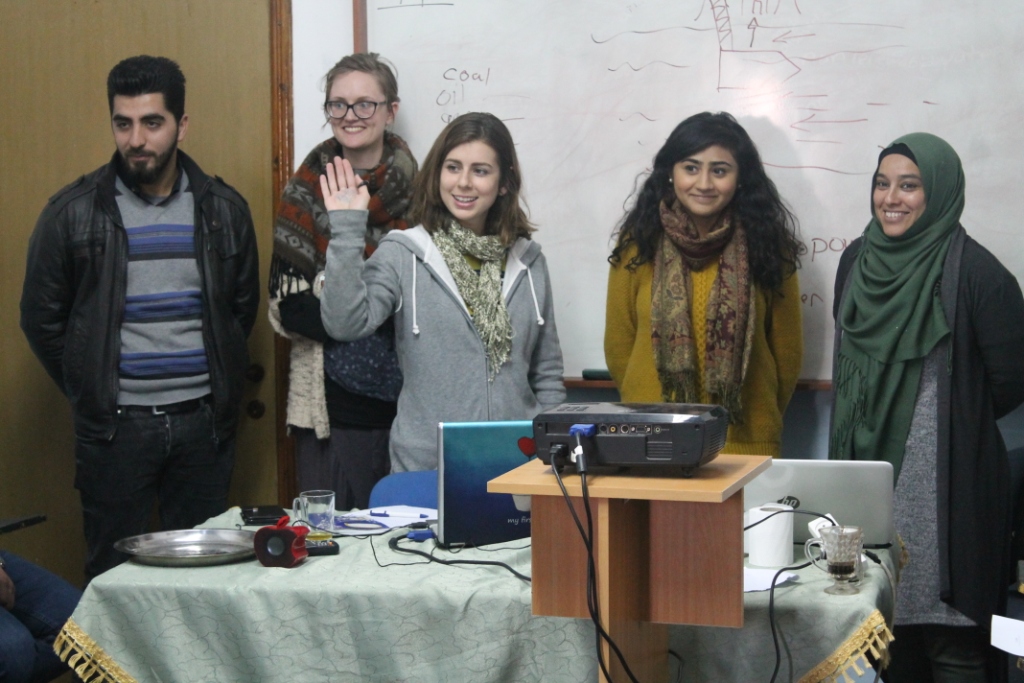 (6) Explore the Region
Hebron is a great base for exploring incredible surrounding Palestinian and Israeli areas. Access to Jerusalem and Bethlehem is relatively easy for most foreigners, and other cities such as Tel Aviv, Haifa, Ramallah, Jericho, or Nablus are also great options to visit on a day or overnight trip. Visiting these important cities and the surrounding countryside not only exposes the volunteer to the natural beauty and history of the area, but gives a better understanding of both Palestinian and Israeli culture and the intricacies of the conflict.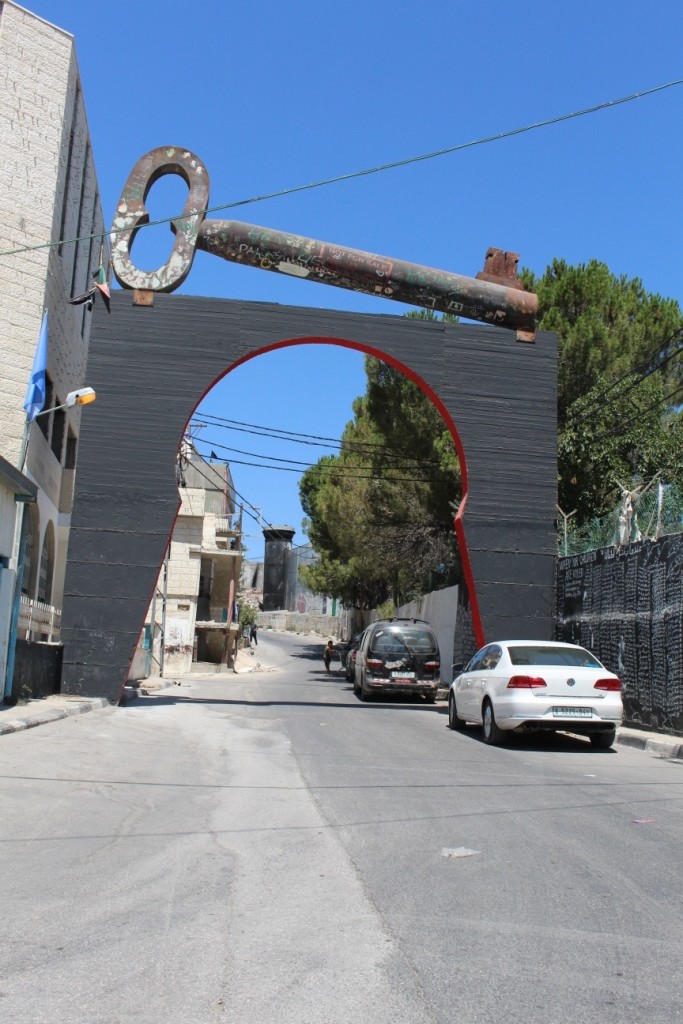 (5) Home Sweet Hebron
Although many associate Hebron with political tension and conflict, volunteers will soon come to know the city for all of its beauty and charm. Hebron is rich in history, and the Old City is both architecturally stunning and culturally fascinating. The people of Hebron are eager to meet foreigners, and volunteers are warmly welcomed by their students and by the many other local Palestinians who will soon become friends.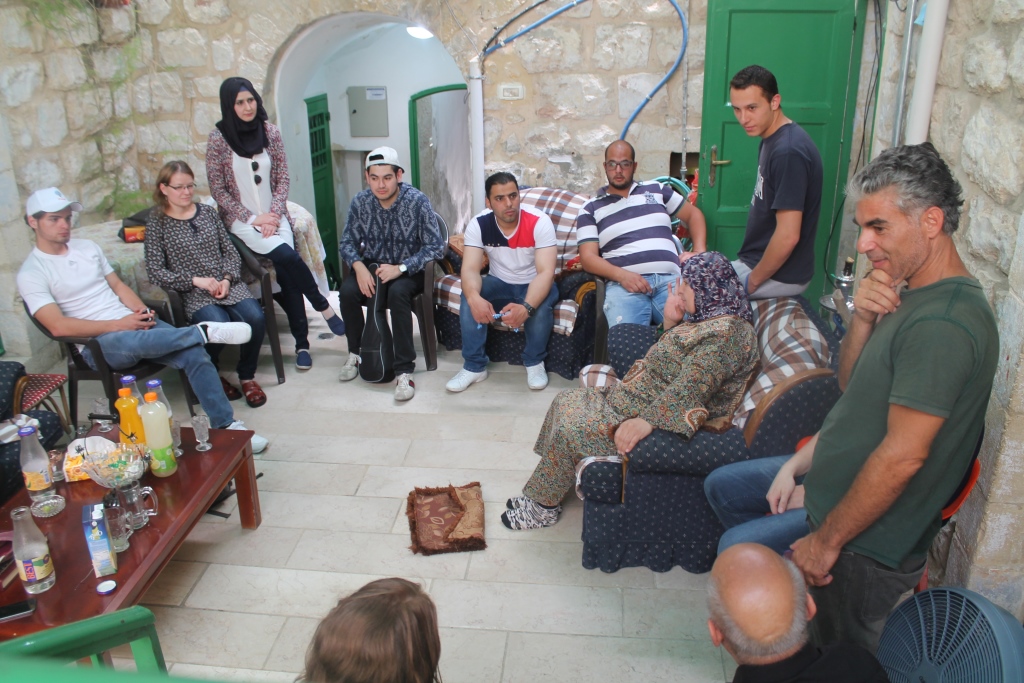 (4) Affordable Living- Three Shekel Falafel, Anyone?
The cost of living in Hebron is very reasonable, especially for volunteers, who are able to take most of their meals either at the Excellence Center or with host families. The cost of local food and transportation is also very affordable by western European and American standards. Even when compared with other cities in Israel and Palestine, Hebron is a site of great bargains. Falafel in Hebron, for example, generally costs one-third or one-fourth of what it might in Jerusalem.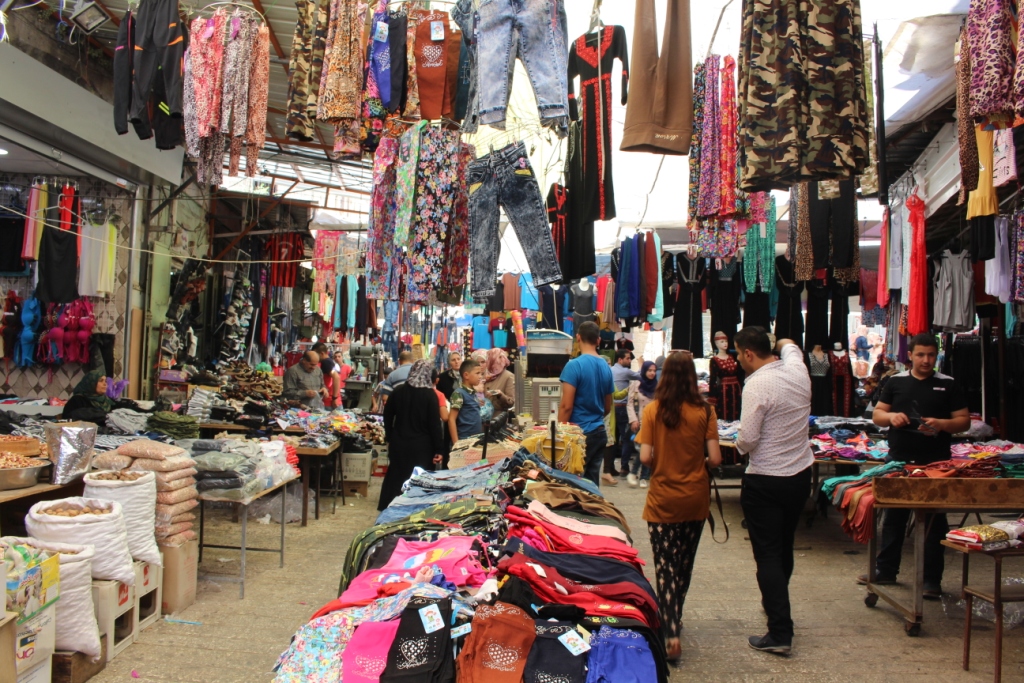 (3) Volunteer Bonding
Volunteers in Hebron work closely with their fellow volunteers. The experiences of teaching and navigating a foreign culture together are conducive to bonding, and volunteers often form lasting relationships. After all, shared memorable moments like floating in the Dead Sea or catching a film at Hebron's 7D Cinema are bound to lead to great friendships.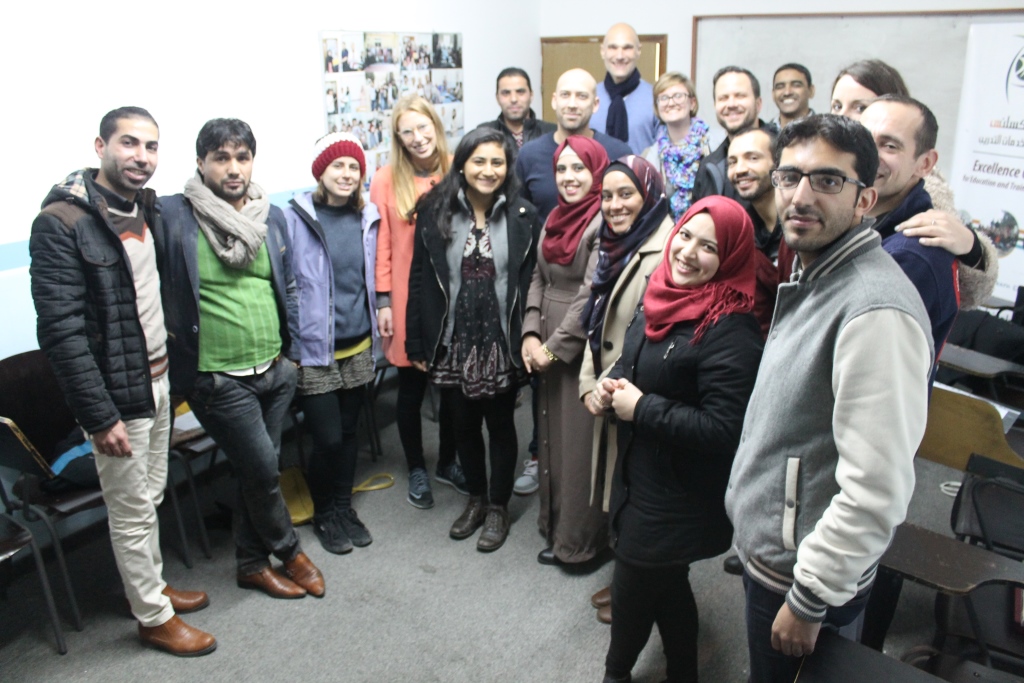 (2) Excellence Staff
Volunteers will soon find that local Excellence Center staff not only make for great co-workers, but great friends. They welcome volunteers to the Center, and go out of their way to make sure volunteers are comfortable as they adjust to their lives in Hebron, and to their new roles at the Center. Seriously, they're the best. Having this kind of support and care as you adapt to living in a different culture is comforting beyond measure.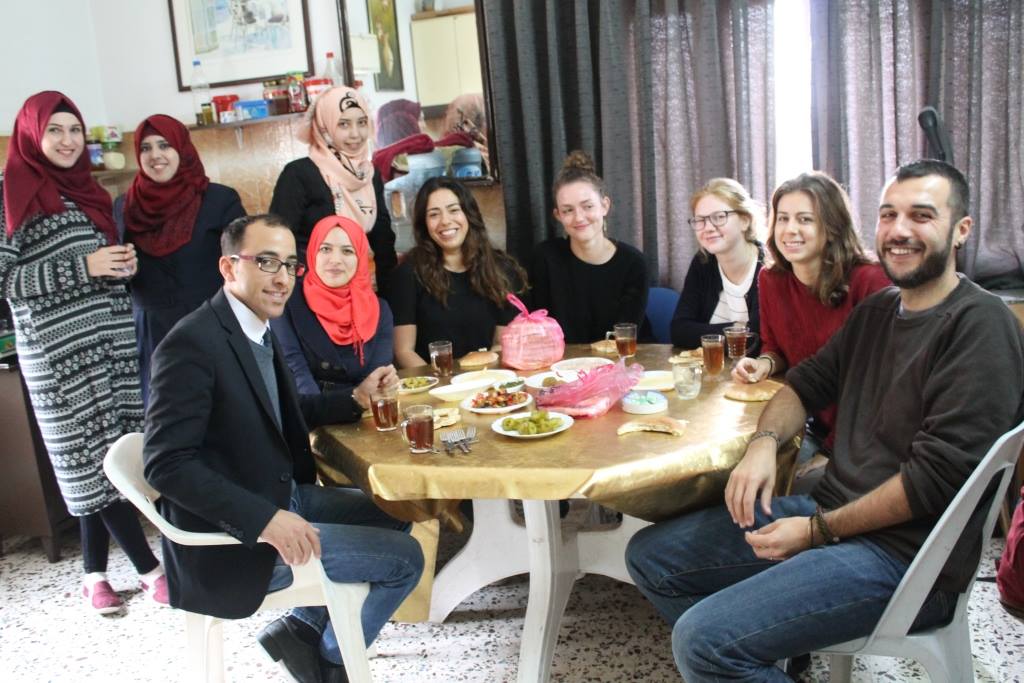 (1) Students
From Volunteers's experience, working with Palestinian students at the Excellence Center usually felt less like a job, and more like a privilege. Students are motivated and eager to improve their English .  "I was continually amazed by their perceptiveness and generosity. I particularly looked forward to my regularly-scheduled courses, and due to the interactive nature of the classes, small class sizes, and emphasis on cultural exchange, I was able to feel deeply invested in my students as I learned from them and followed their progress. The personal satisfaction of sharing in students' journeys is powerful and inspirational, and perhaps the greatest reason of all to volunteer in Palestine" Cara VanDusen from USA, A former volunteer at the Excellence Center who contributed a lot in writing this article.