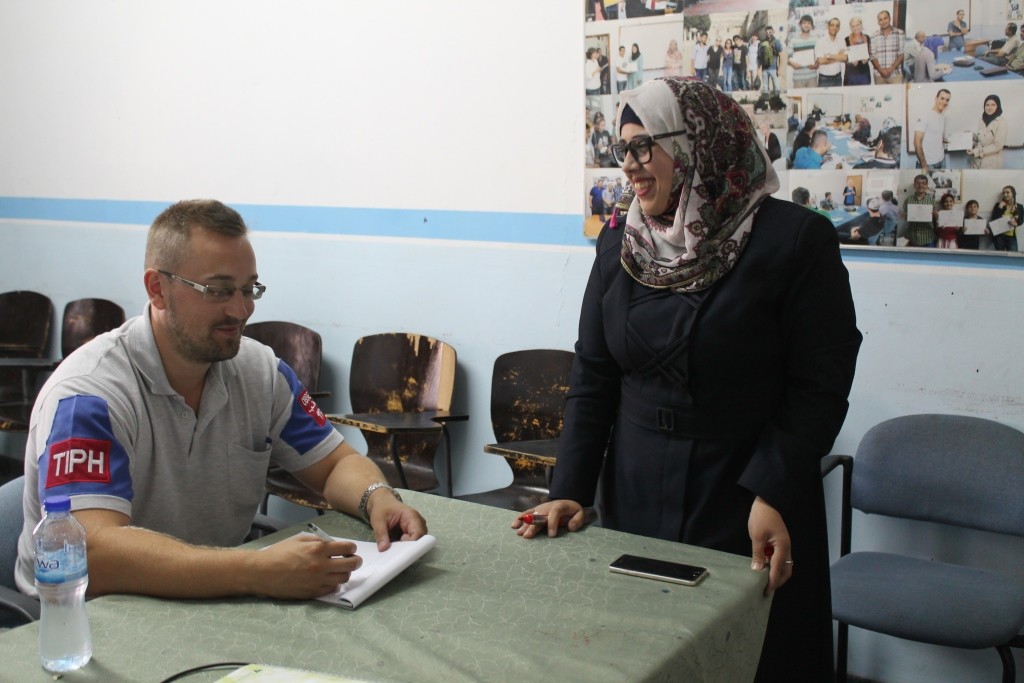 Among the students studying Arabic in Palestine are twenty internationals working with TIPH, The Temporary International Presence in Hebron. TIPH staff are selected from the six countries that have provided finance and functioned as observers for the mission since its establishment in 1994. Observer countries include Denmark, Sweden, Turkey, Italy and Switzerland, coordinated by Norway.
Select TIPH staff members receive 30 hours of one to one language tutoring at the Excellence Centre, organised over a period of two months and adapted to the individual's schedule.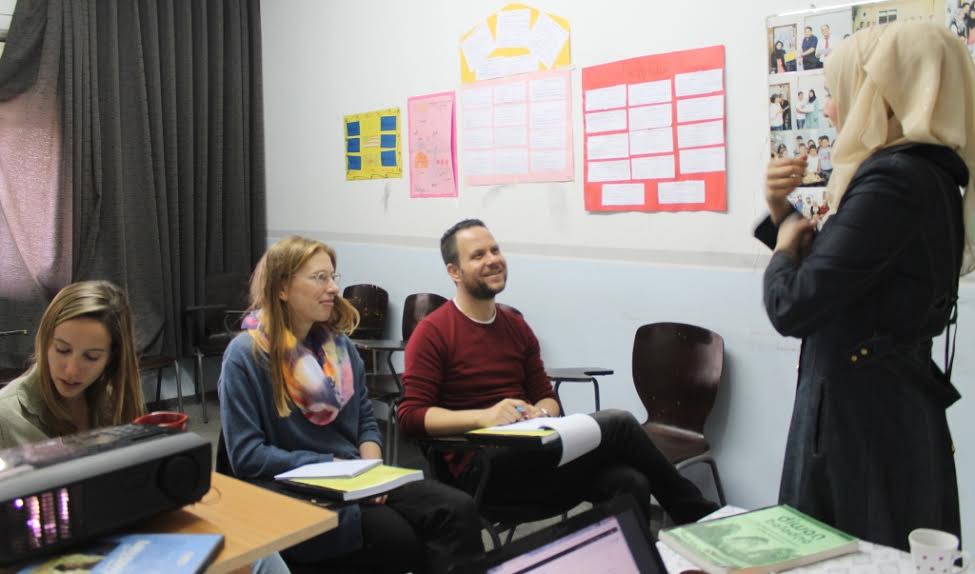 TIPH has been working with the Excellence Centre for two years, renewing the contract every three months. A new coordinator for the programme is introduced every 6 months, and a new set of students enrolled.
Founded in the wake of the Hebron massacre 1994, TIPH was established with the aim of providing a sense of security for the Palestinian people living in Hebron and of supporting the partners' efforts to improve relations.
This goal is to be achieved through a mandate which requires TIPH to report on breaches of agreements between the Palestinian Authority (PA) and the Government of Israel on Hebron, as well as violations of international humanitarian law and international human rights law.
An excellent grasp of Palestinian dialect is required for a number of TIPH roles. For staff of the Operation Division, understanding of dialect is vital to fulfil their main task of patrolling Hebron to report on daily life. A TIPH Arabic speaker mans the mission's Operation Division on a 24-hour basis, responding to reports from residents and from Observers who patrol  seven days a week.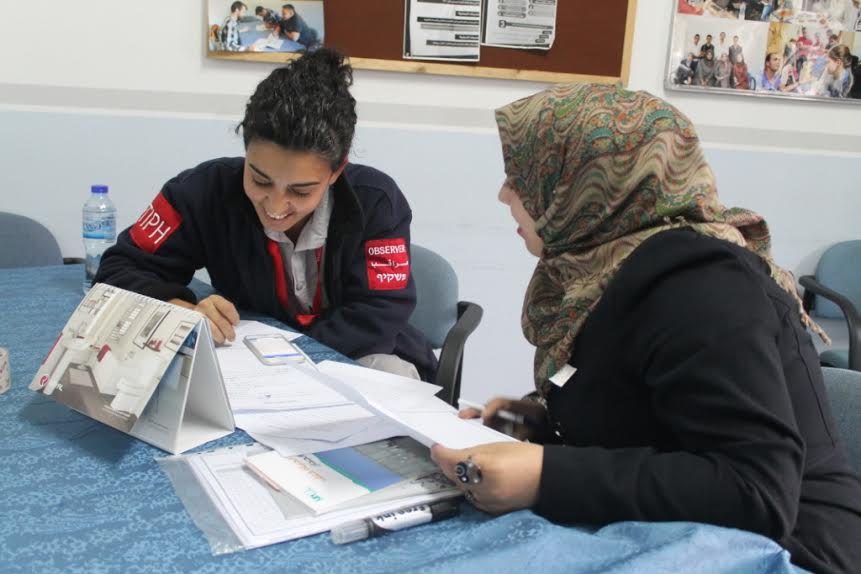 Erik Sundblad, TIPH Research Officer, has been responsible for relations between the mission and Excellence Centre, since taking on the role of Coordinator three months ago. 'TIPH staff members begin classes at the Centre almost straight away', he said, following 'a few weeks introductory course with TIPH'. Only absolute beginners in Arabic learn Fusha, he said, otherwise, 'we encourage everyone to take Palestinian dialect in order to communicate with locals'.
As a Research Officer, Erik is responsible for analyzing information collected by Observers, and compiling and writing reports. Although he uses Arabic rarely, relative to his previous Operational role, 'I am still expected to know and use it where necessary', he said. 'I enjoy the classes, and it's not just useful for me, but essential' 'There are a lot of ways to acquire knowledge of the dialect,' he said, 'but lessons are without doubt the most efficient'.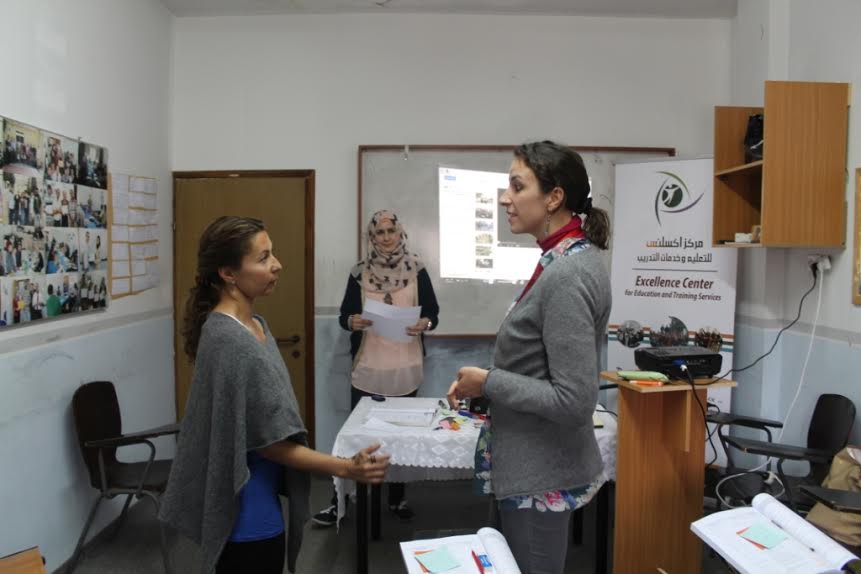 Linguistic specialist, Maren, from Norway, arrived in Hebron a year ago to work with TIPH following a degree in Middle Eastern studies, and time spent in Egypt learning dialect. 'I had problems with understanding Palestinian dialect at first', she said, so 'I took on average three classes a week to improve'. A typical class might involve discussing recent news stories, as well as Palestinian and Arab culture. 'We might watch a music video', she said, or the famous Syrian TV series, 'qalam hamra' (lipstick).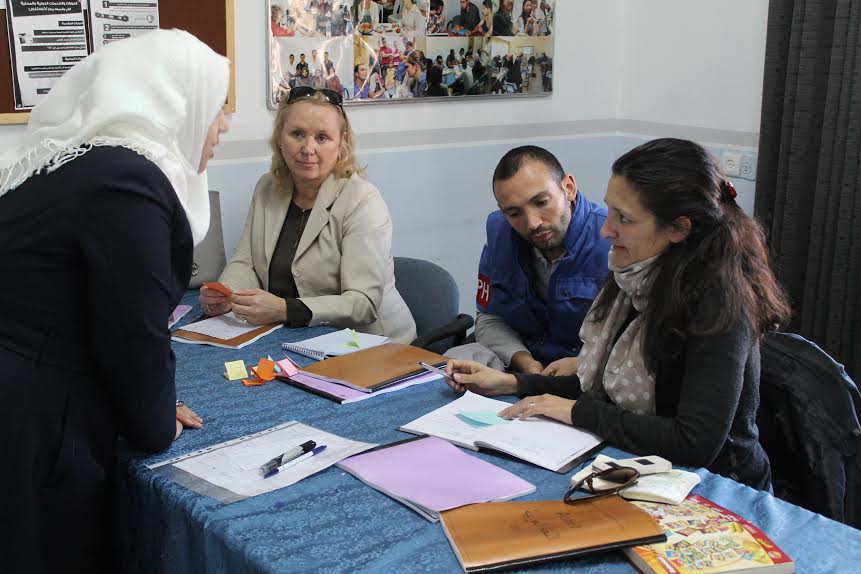 There are other positives to the Excellence Centre, Erik said. 'It's very friendly;  you can come before class and stay after class and hang out. You meet a lot of people here', he said, 'volunteers, staff, students… there's a big mix', and it's a kind of hub for internationals'.
'[The staff at the Centre] are also really attentive to our needs,' Erik said. 'In our job, it's really important to have flexibility, because you schedule changes from day to day. And our relationship gets better and better as they're more aware of what we want, and we have a better understanding of what we want to provide staff'.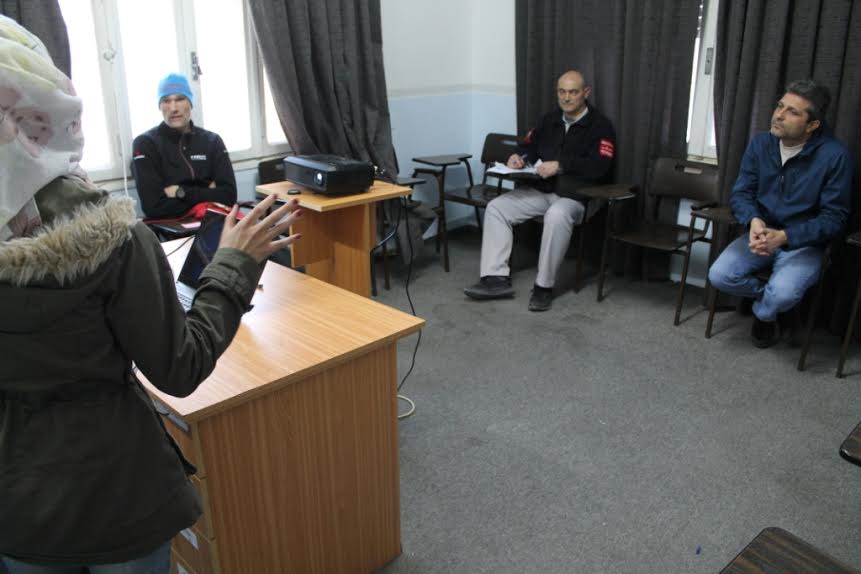 The Excellence Centre's mission is to help promote peaceful relations through cultural and educational exchange, and to develop the Palestinian community through the participation of highly trained Palestinians in the global labour force. Excellence Centre is proud to work with TIPH and to support the mission's goal to promote stability, economic development and the well-being of the Palestinian population of Hebron.