Students of Al Tayser Maswadah School in the city of Hebron are getting far in their journey in learning conversational English with the Excellence Center.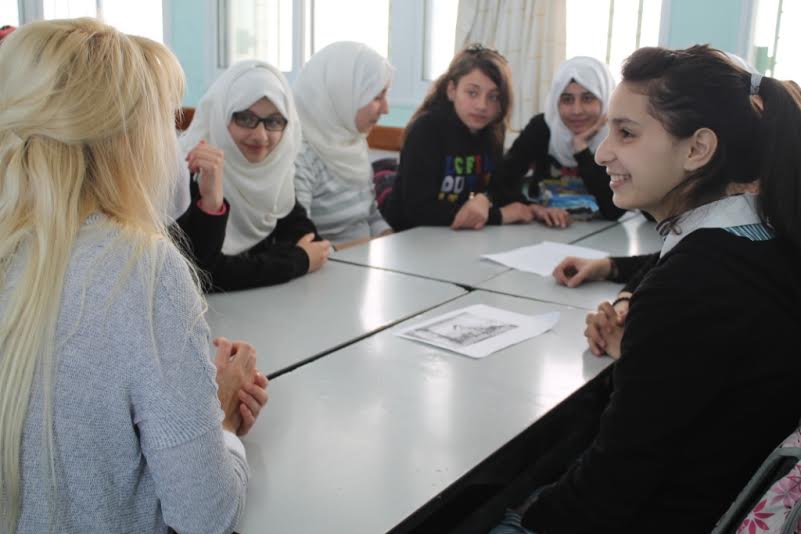 Yesterday, around 35 Palestinian students discussed with Jose from Canada, Kim from the Netherlands and Nicole from the USA in small groups how to take care of public places.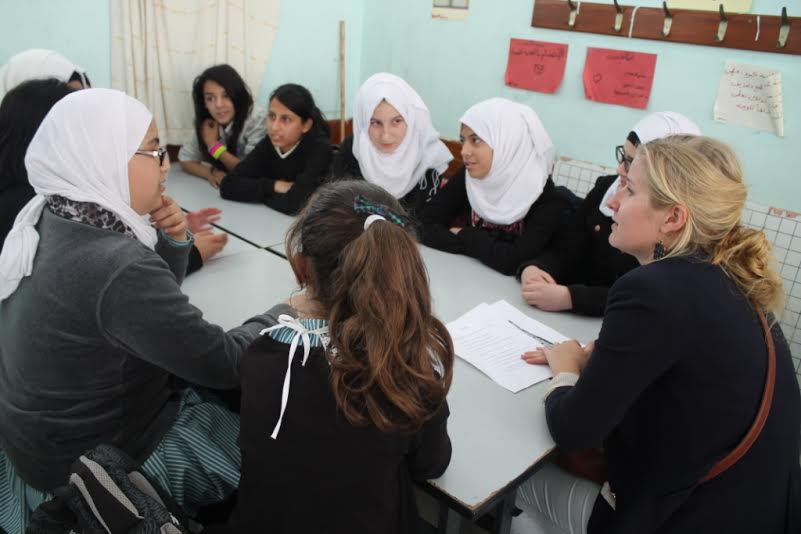 Mawa Shantir, the Excellence Center Coordinator, announced that she is very proud of the achievements of the Palestinian students. She also thanked the international volunteers and interns for their great performance.
Muna Alhadad, Tayser Maswadah School principle, talked about the importance of English to the students and encouraged them to develop their skills to have a bright future.
The Excellence Center started this english club at Tayseer Maswaheh School last month and it will last for another 2 months.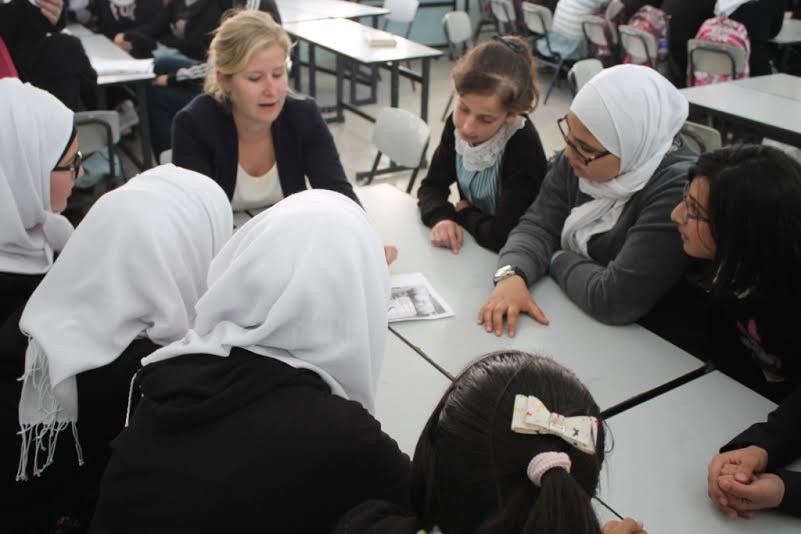 The International interns and volunteers and the learners use many different topics, such as culture, free time, importance of English, future plans, hobbies and interests, travels, and studying abroad, among others, as tools in developing English speaking skills.