The U.S. Consulate visited the Center
|
On Monday Febuary 2nd the Excellence Center hosted some interesting guests for the afternoon—Waleed Neiroukh, a diplomatic security agent from the U.S. Department of State, and Heidi Eisenheim, a representative from the U.S. Consulate in Jerusalem.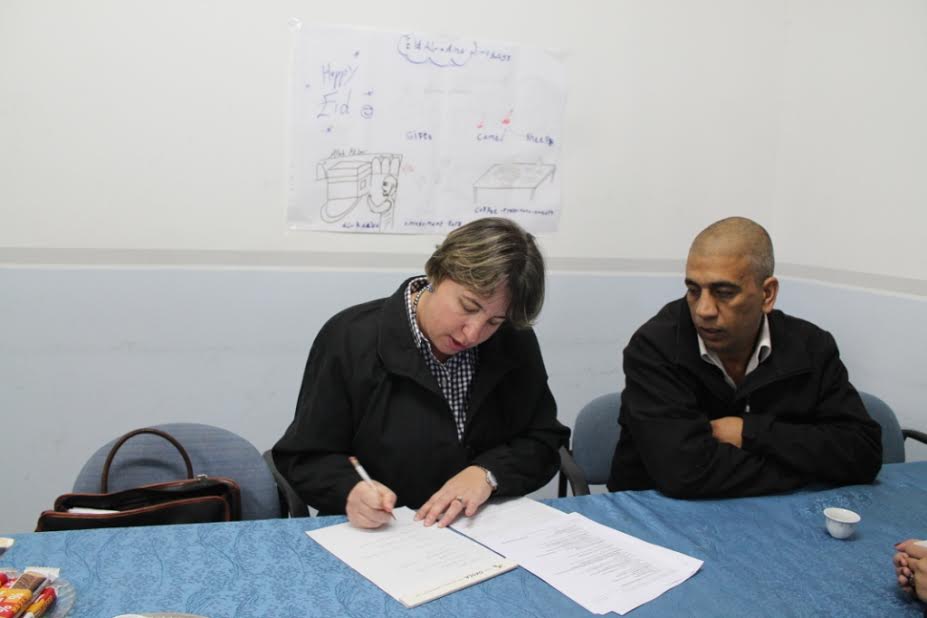 The pair traveled to the Center to discuss a former Center volunteer from America named Elliot, who is currently applying for a position with the consulate. Elliot, who worked for the Center in 2012, was an exceptional employee, and so the Center did its best to convey a glowing recommendation to the representatives.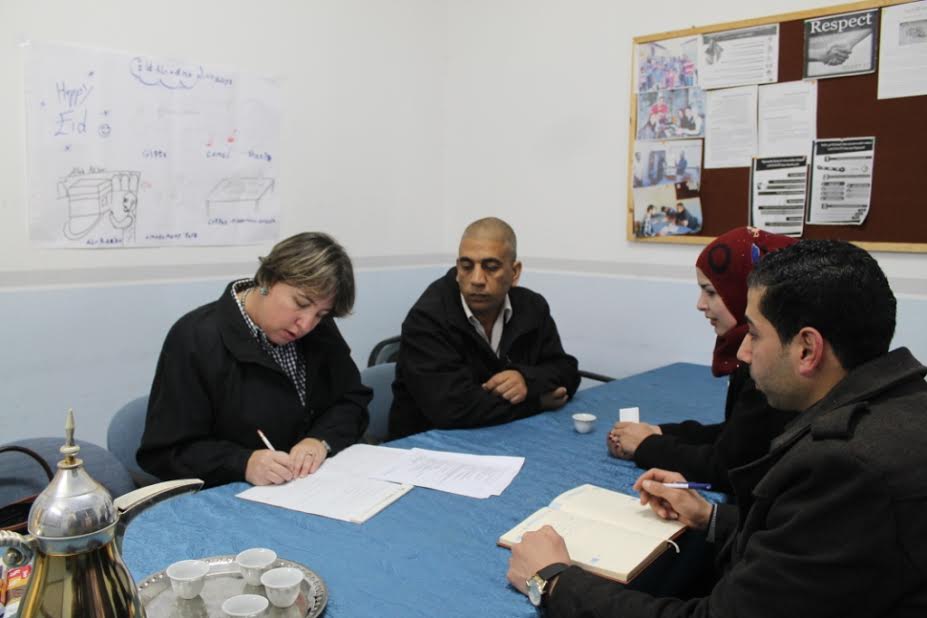 This example helps illustrate the fact that volunteering at the Excellence Center is a wonderful way to bolster a resume and gain valuable work experience for the future. Any career path can benefit from time at the Excellence Center, and we are very happy that Elliot's time here has helped to make him a more attractive perspective employee to such an esteemed international organization.