The Excellence Centre in Hebron provides Arabic lessons to our volunteers who sign up to the Teach English and Learn Arabic programme. The programme can last anything from 1 week to 3 months, and it gives volunteers the opportunity formally learn Arabic at the same time as immersing themselves in the language in the city of Hebron. Volunteers can choose to have Arabic lessons for either 3 or 6 hours per week. The lessons are scheduled around the volunteers teaching schedule.  David, Francesca and Damir recently took part in this programme.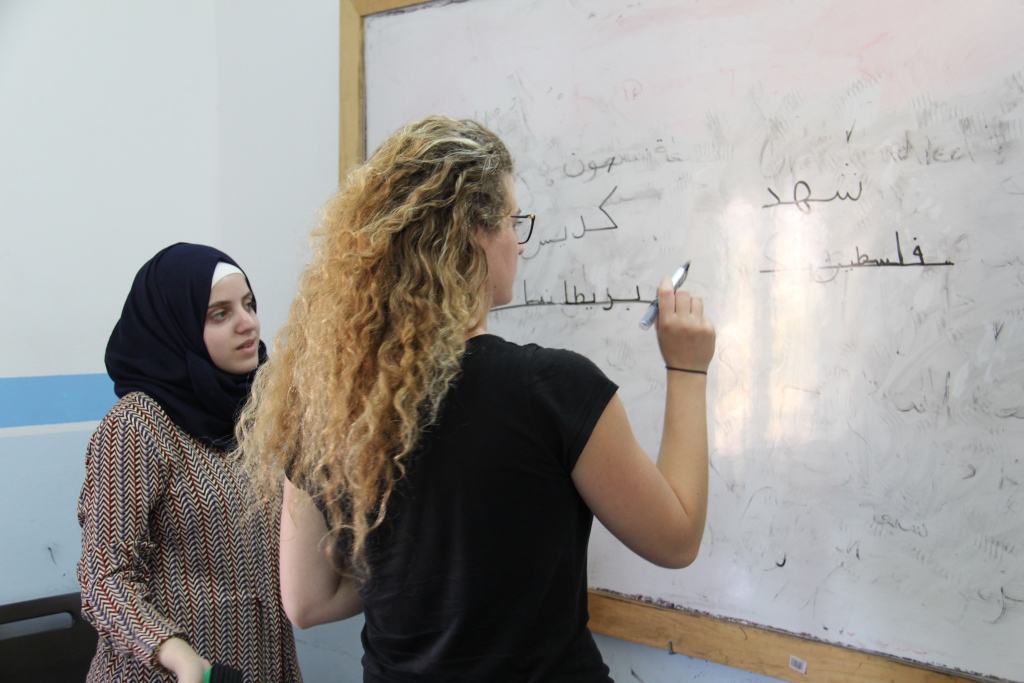 David, who is 26, is one of those volunteers and he spent two months in Hebron on this programme.  According to David:
'The reason I wanted to learn Arabic was the same reason I came to volunteer in Palestine – to gain a greater understanding of the Middle East.  The programme is a great opportunity to get personal, one-on-one language lessons. This would be very difficult and expensive in the UK – and it may not be taught by a local!'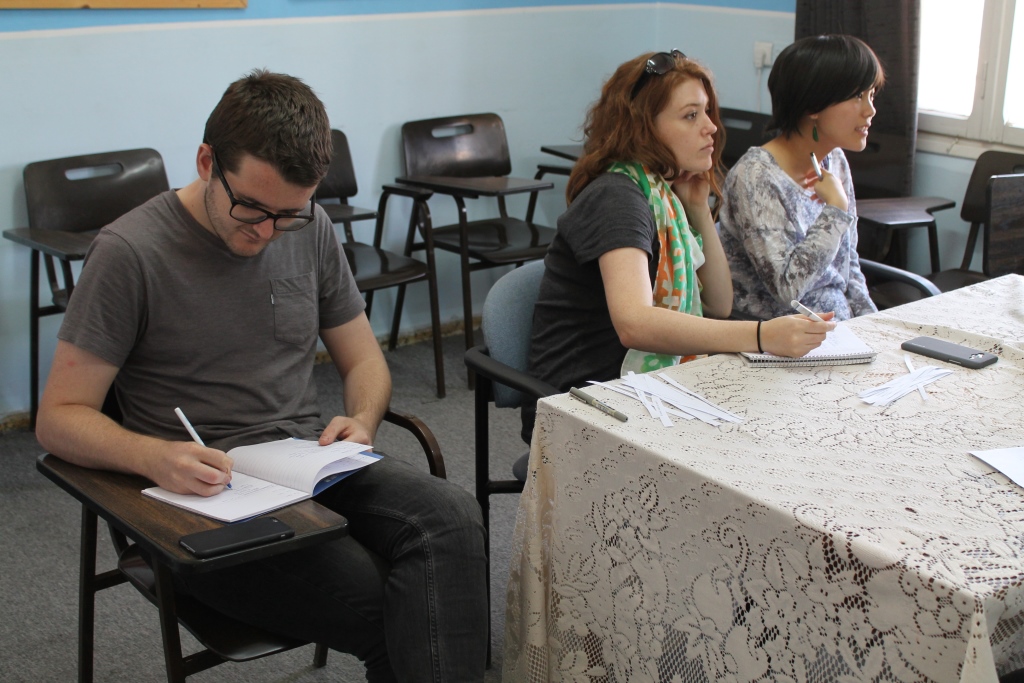 Francesca, 19, and from Italy, is another volunteer who was learning at the Excellence Centre for two months.
'I wanted to learn Arabic because of my interest in the region in general. I already speak 4 languages and I would love to add Arabic to that. In September I will begin my degree in International Relations, so the more languages I know, the better.'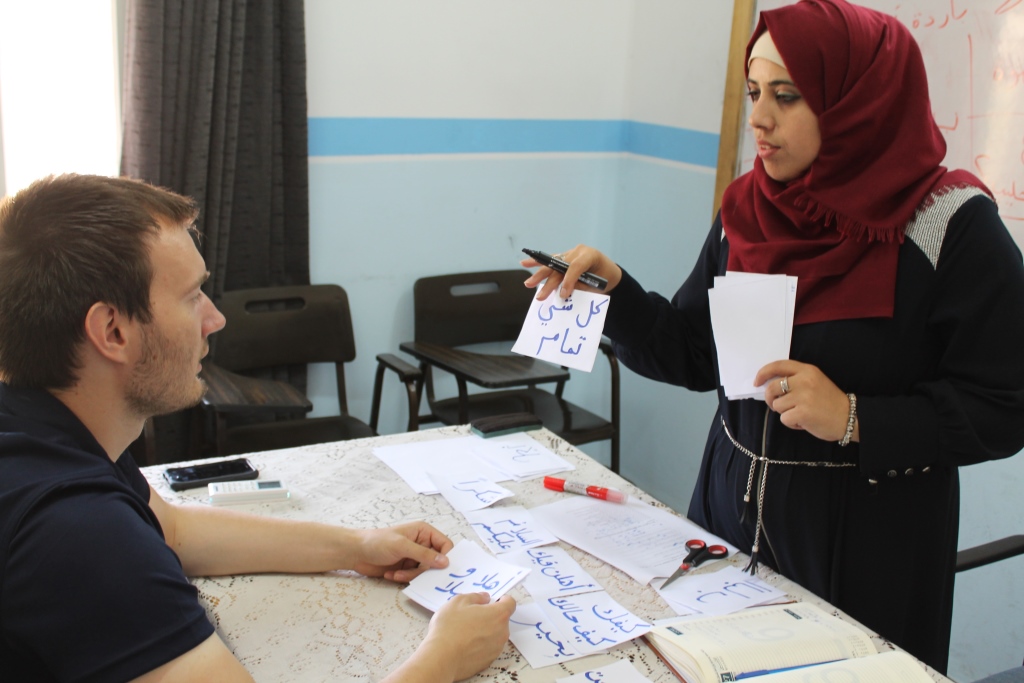 Damir, 26, from the United States is yet another volunteer in this programme and he says:
'I study the history of the Arabic world back home at university, so I will need a greater understanding of the language to move on to further study in the future. This programme is a great first step on the way to fluency'. Because you are surrounded by Arabic speakers, both in and out of the Centre, it allows your Arabic to improve quite rapidly. I try to speak Arabic as often as possible, and have found that locals outside the Excellence Centre are also willing to help, too. The best way to learn any language is practice, and here in Hebron you will certainly get plenty of that.'