On Saturday 11th July as the sun went down over Hebron and the call to prayer could be heard over the city, approximately 60 people breathed a sigh of relief outside the Excellence Center as the fasting for the day ended and iftar began. The Excellence Center had spent the day setting out tables and chairs, preparing salds and a heap of maqluba. Palestinians and internationals alike were invited to join in this large iftar hosted by the staff of the Excellence Center as a way of bringing teacher, student, local and international together to eat and spend the evening with each other.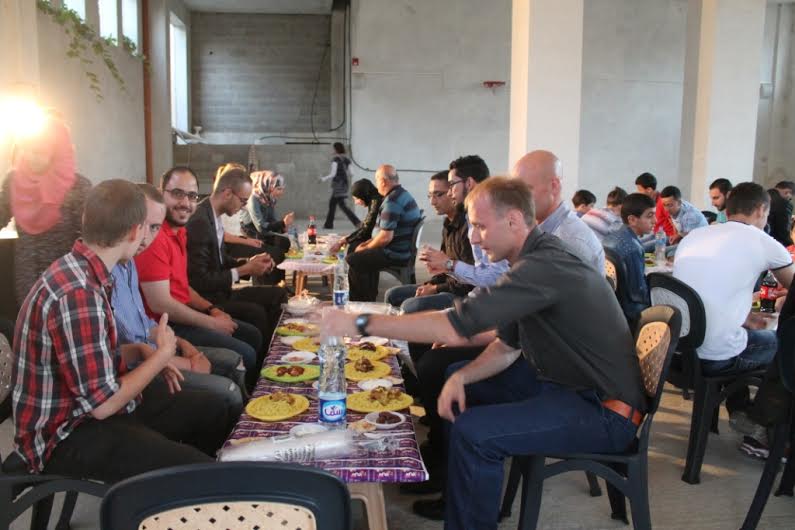 After we had eaten as much maqluba as we could and had chatted with a coffee in our hands we were called to sit in our chairs which had been rearranged to face forward towards a table lined with bags and with speakers on either end. We sat as an audience as we were all thanked for coming and warmly welcomed, Palestinians, internationals and members of TIPH who attended alike.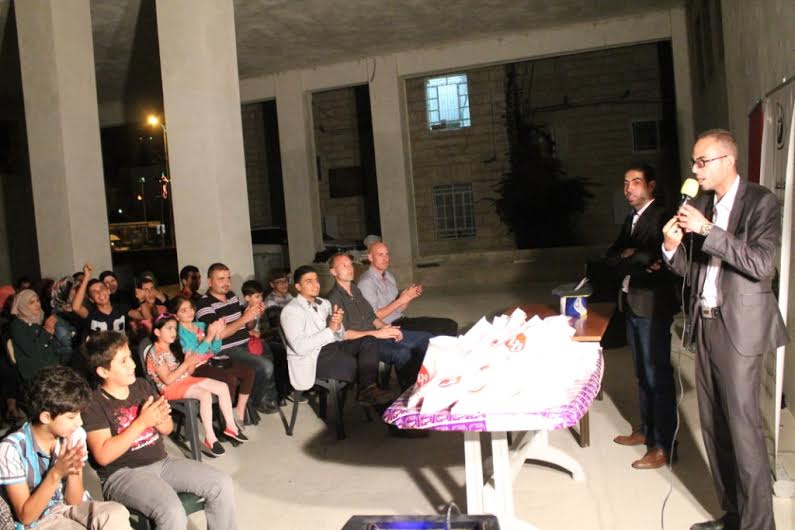 The night was then devoted to a range of fun games where locals competed amongst themselves and against internationals to win goody bags that were provided by Wataniya. The games included hopping races and quizzes amongst other things and allowed locals and internationals to have fun together regardless of any langage barrier. This iftar hosted by the Excellence Center succeeeded in providing a fun night enjoyed by all present.