The Olive Harvest in the West Bank, Palestine
|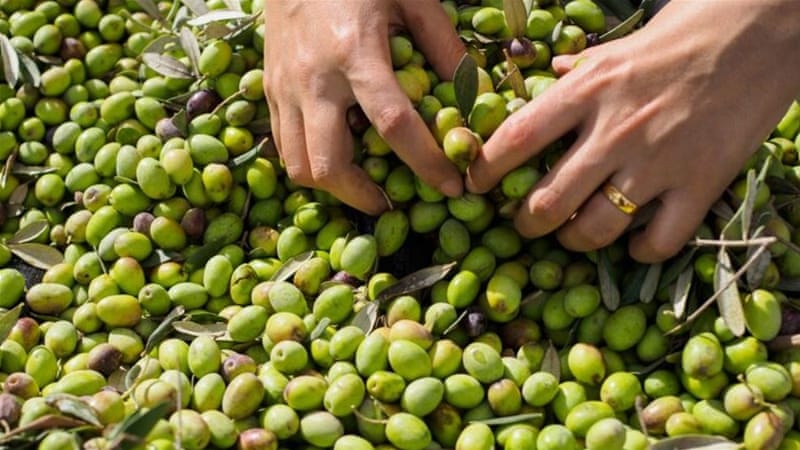 The Olive Harvest in the West Bank, Palestine: An important staple in the Palestinian diet, the olive harvest is an ancient Palestinian ritual, which marks the changing of the seasons around October and November. It is also often an important time for families, with younger generations often returning from cities to their family homes to help pick olives. People often take breaks from school and work to spend time with their family among the olive groves.
The olive tree is subtropical and evergreen, and is native to the Mediterranean region. During October, olive trees are also pruned, to produce olive wood which plays an important role in local art. Olive wood carving is an ancient art, using simple hand tools, and for Christians has great religious significance. The olive oil industry is also very important to Palestine, with its profits supporting the livelihoods of an estimated 80,000 families. Nearly half the agricultural land in Palestine is olive groves.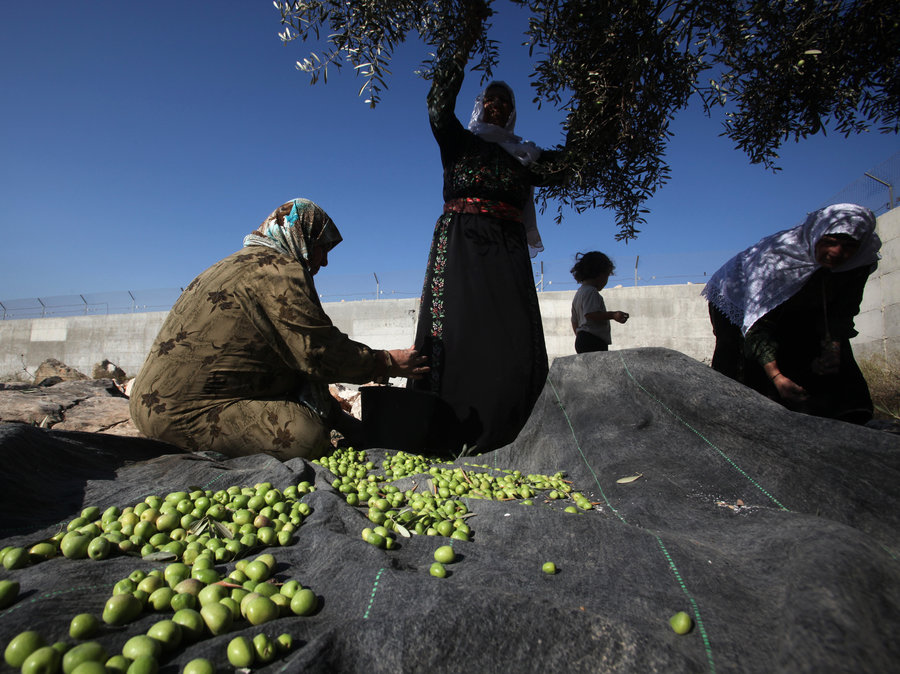 Sadly, the political situation in Palestine has deeply affected the Olive Harvest. Since 1967, over 800,000 olive trees have been destroyed during the conflict. Extremist Israeli settlers sometimes destroy olive trees and attack farmers attempting to harvest, and settlements have often separated families from their olive groves. Israeli authorities have confirmed Palestinian's lawful right to cultivate their land, but there continues to be denial of work permits, as well as water shortages.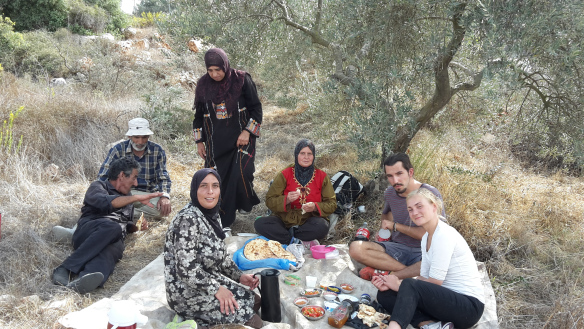 This situation means that many international volunteers now come to Palestine to help harvest the olive trees, symbolising solidarity with the Palestinian people and their land. This is organised by groups such as the Harvest Coalition, Green Olive Tours, and the Holy Land Trust. Volunteers support families who live near settlers, or families who cannot access their olive fields because of Israeli restrictions. This helps to ensure the economic well-being of Palestinian communities. Being a witness to the actions of both sides may also reduce the incidences of violence, as people may behave differently in the presence of internationals, who act as a kind of buffer.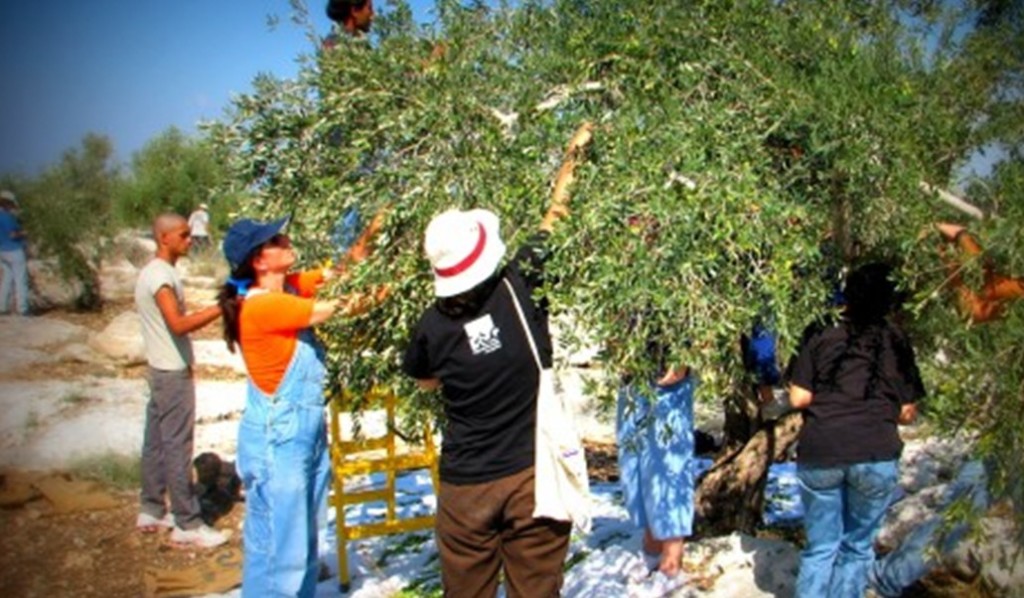 International volunteers are now an integral part of the Olive Harvest in the West Bank, Palestine , reducing violence from Israeli settlers, and so it is important for volunteers to come to Palestine, and serve as witnesses. However, the olive harvest also remains an integral aspect of Palestinian culture, a special time of year for family and friends to gather round and be reminded of their connection with the land. Olive trees remain a national symbol for Palestinians, and therefore for peace, freedom and independence.