On Saturday Febuary 14th Excellence Center instructor Bassam Kawasbah led a Beginner 2 English class with the help of American teaching assistance Luke Mercurio. This class, which consisted of about 14 students, focused are reinforcing the students' knowledge of comparative phrases and the differences between simple past and present perfect conjugations. Mercurio directed the class in two separate activities aimed at improving these skills, both of which included worksheets and larger class discussions.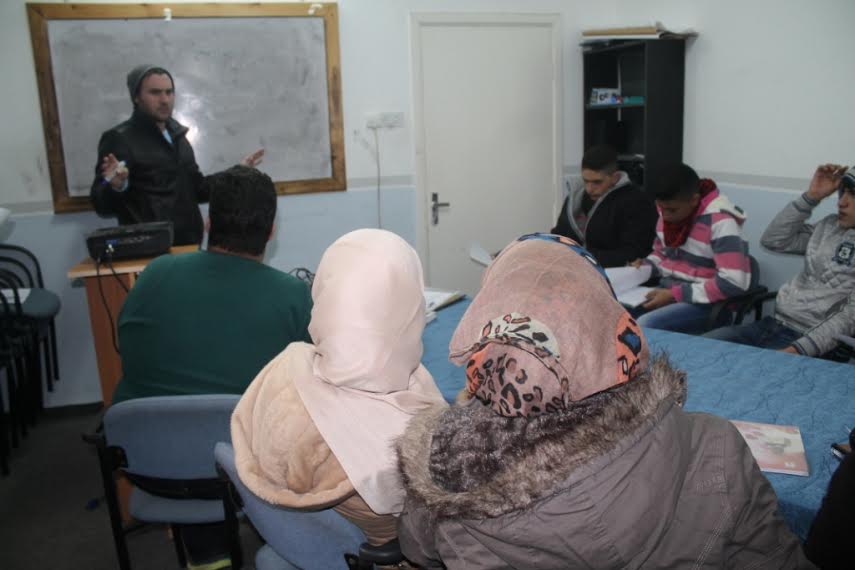 The student were extremely energetic throughout, and although the material was quite difficult, especially the present perfect conjugations, all of the students proved themselves very quick learners and by the end of the class they had all improved greatly.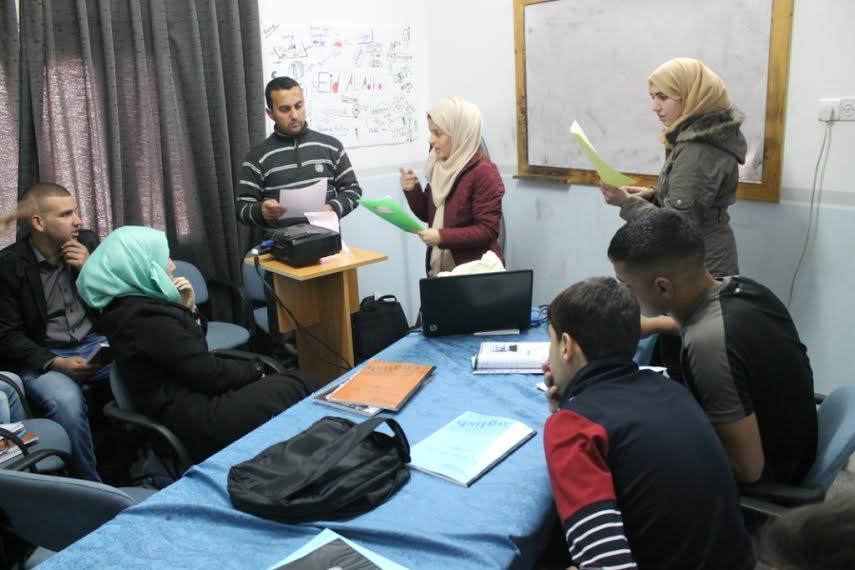 In the same class instructor Kawasbah's students also continued with their ongoing series of presentations. For this class Muhammad Mehsen gave a presentation on famous Palestinian poet and writer Mahmoud Darwish. The presentation focused on Darwish's life and accomplishments, including his dense body of published work and his importance as a lasting symbol of the Palestinian state. Throughout the presentation were interspersed a number of interesting pictures which helped to hold the students' attention.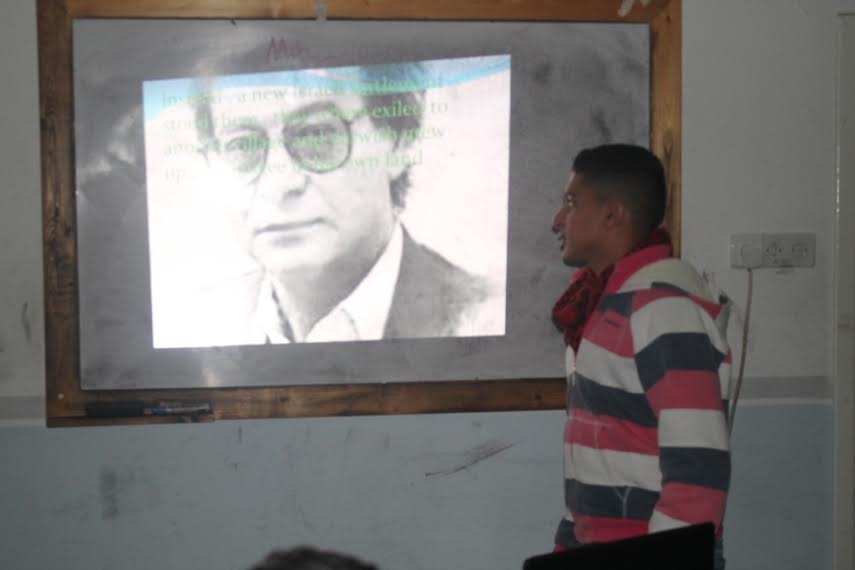 At the end of the presentation instructor Kawasbah praised Muhammad on the skillfulness with which he represented Darwish's life and encouraged the class to take notes for future presentations. The class was likewise quite moved and entertained by the piece. Excellent work Muhammad!