The Excellence Center Goes to Susiya In The South of Hebron
|
In the late afternoon of Friday 31st August, the international volunteers and some of the staff of the Excellence Center drove into the desert south of Hebron and arrived at some small hills dotted with tents and small structures.
This is the village of Susiya. Susiya has very much been in the international spotlight in recent months as it has become a symbol of the struggle for human rights and land rights in Palestine. This is because Susiya is set for demolition by the Israelis who claim that the Palestinian residents do not have permission to build there and they are supported by an Israeli High Court ruling. Now, the residents of Susiya wait for a demolition of their small village that may or may not happen amidst a barrage of international pressure against the Israelis to refrain from demolishng the village.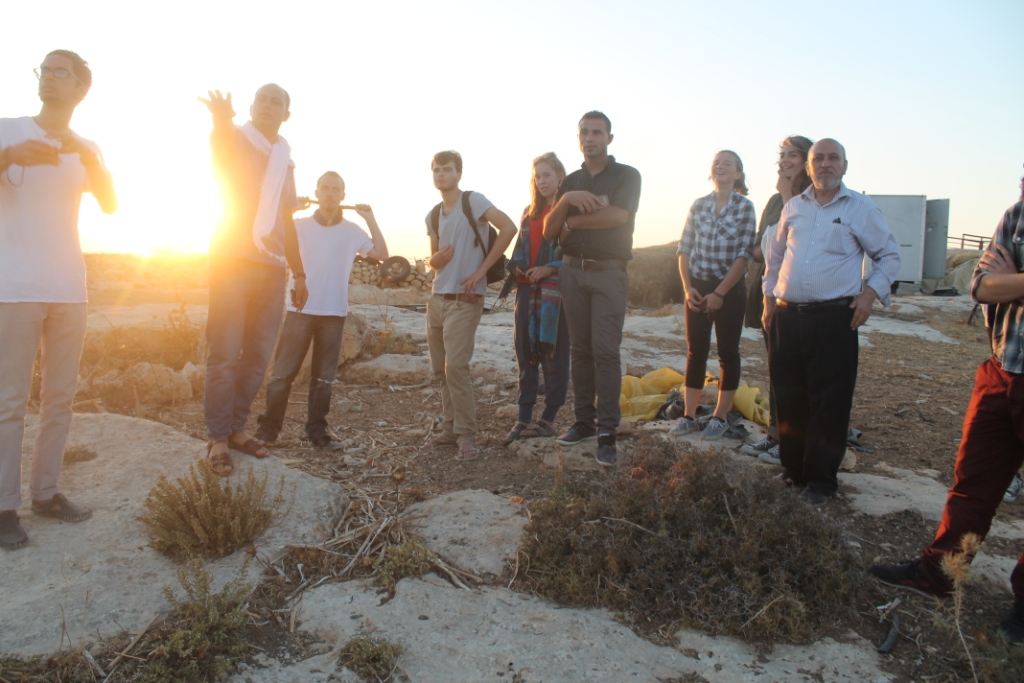 This small village is not the only place to claim the name Susiya, very close by on a neighbouring hill lies the Israeli settlement of Susiya, a place that the Palestinian village has received a lot of harassment from. This settlement only adds to the debate that surrounds Susiya. Katrina (22) from the U.S.A notes "it was striking to see the contrast between the Palestinian Susiya and the Israeli Susiya. Palestinian Susiya consists of only a handful of simple structures whilst Israeli Susiya is very built up with large, modern buildings and a lot of electricity to power the settlement."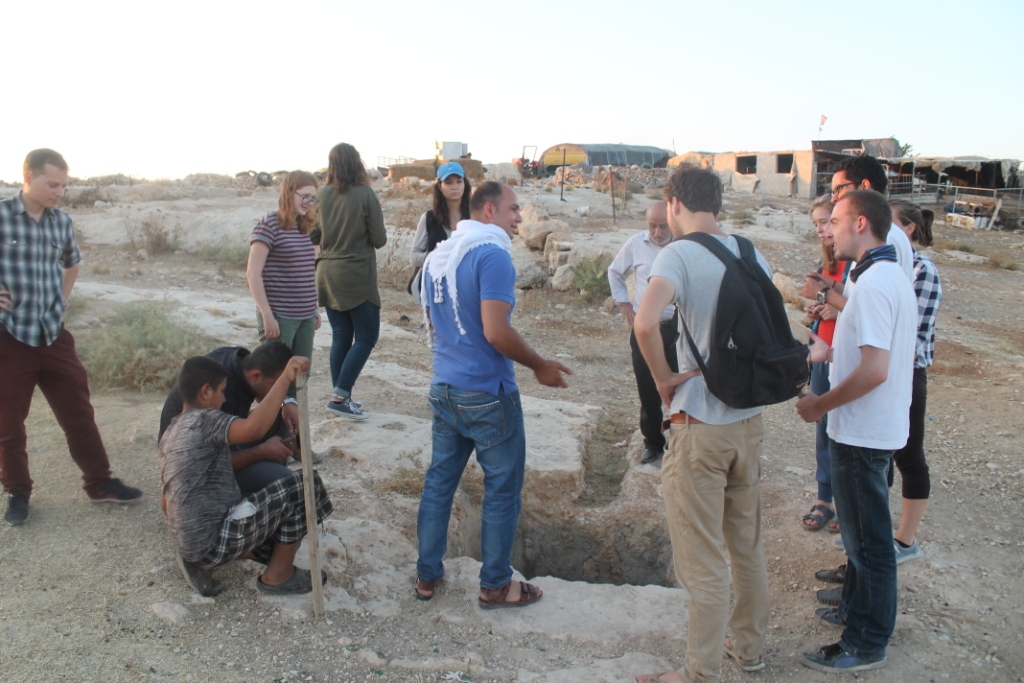 The Excellence Center decided to bring its volunteers down to stay for one night in solidarity with Susiya and its residents. We arrived in the late afternoon as the beating sun had lost some of its intensity and were greeted by the representatives of the village who were kind enough to give us more information and answer our questions. As the sun set over Susiya we walked amongst the tents and goat sheds, observing this small and simple place that had become the epicentre of an international and political struggle.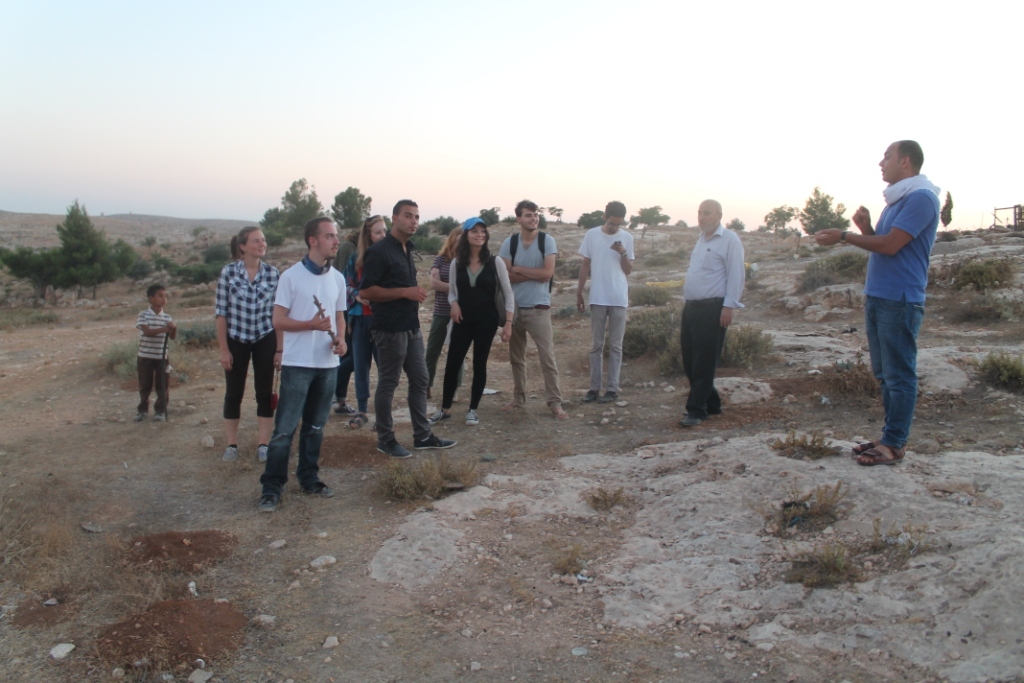 Later, we sat inside one of the homes and were served dinner prepared by the villagers," some of the most delicious food that  I have yet had in Palestine" commented  Daan (20) from the Netherlands. After dinner, the night was ours to sit and chat or walk through the village late into the night. We slept for a short time and awoke to the sun rising over the Hebron hills.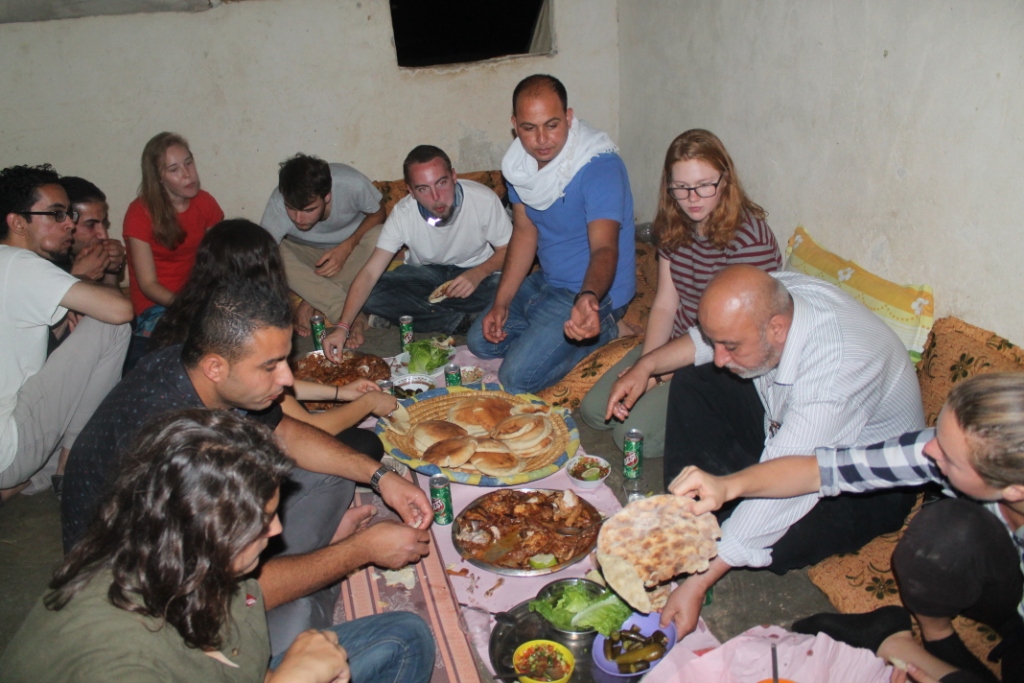 "The night spent in Susiya was extremely beneficial and interesting to all the Excellence Center volunteers as it gave a sense of reality to a place that is constantly in the news and discussed daily by top officials of international governments," said Patrick (20) from Ireland.
Going to Susiya meant we were able to meet its residents and experience a Susiya with a human face, an important thing to do when somewhere like Susiya is catapulted into the international arena.