The English Club at AlKhatab Girls School in Hebron
|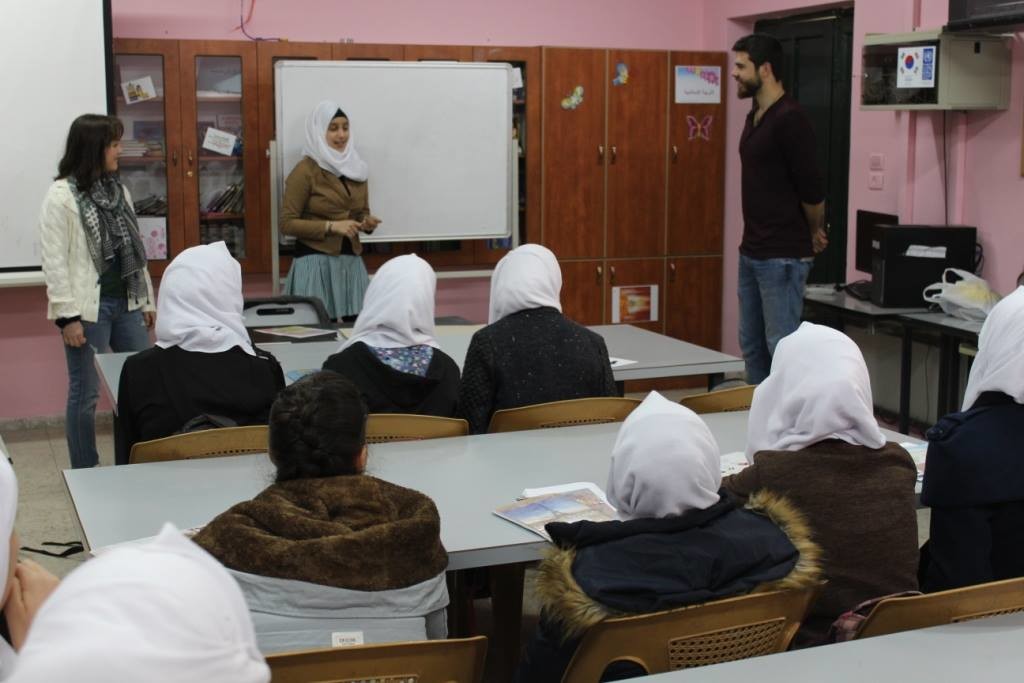 The Excellence Center aims at supporting the community in Hebron through advancing their level of English. As well as providing English classes at the Center, the Center has also begun to reach out to local schools to complement their conventional English classes through the English Club program. This program gives students the opportunity to practice their conversational English skills with native speakers from a range of Western countries and is provided free of charge by the Excellence Center.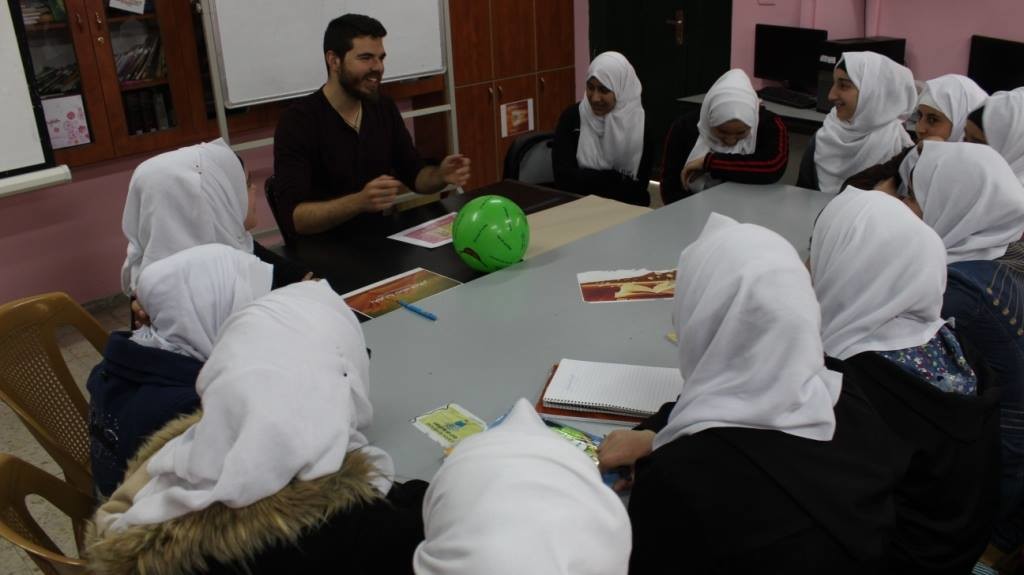 Recently, the Center has begun a relationship through the English Club program with the Umar Ben AlKhatab Girls High School in Hebron. This week, two volunteers (Mirjam from Germany and Javier from Spain) visited the school for the first time where some of the most dedicated students from 7th to 10th grade came together to practice their English conversation skills.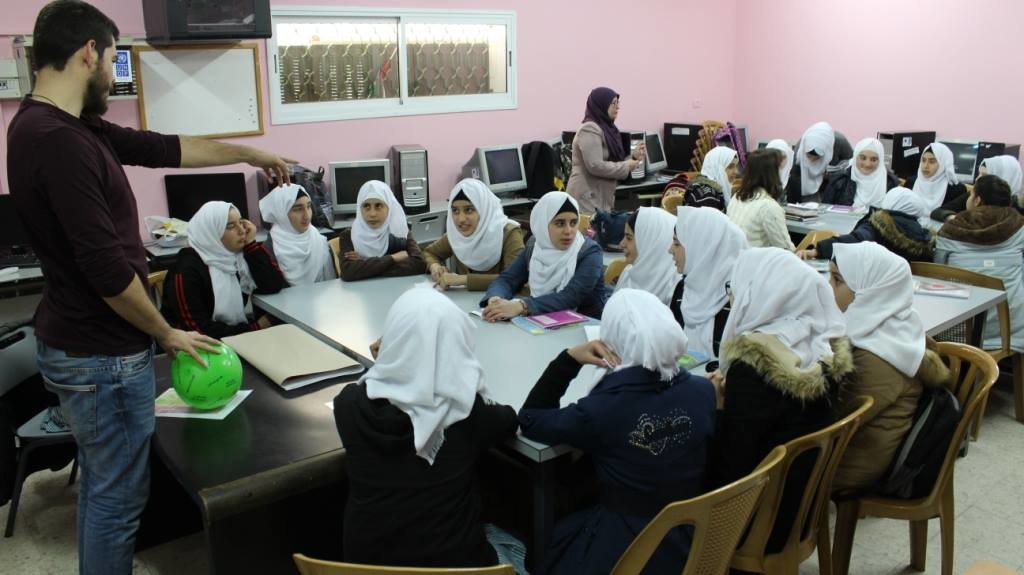 After an introduction session, today's topic was a discussion about the positive and negative features of Palestine. The students divided into two groups and discussed with the international volunteers the advantages and disadvantages of living in Palestine. At the conclusion of this conversation, one person from each group gave a presentation of their group's main discussion points. The girls agreed that the country's cultural sites, the mentality of the people and the general and agricultural industries were aspects they liked most about Palestine. What they did not like was the traffic and the lack of schools given the rapidly growing population.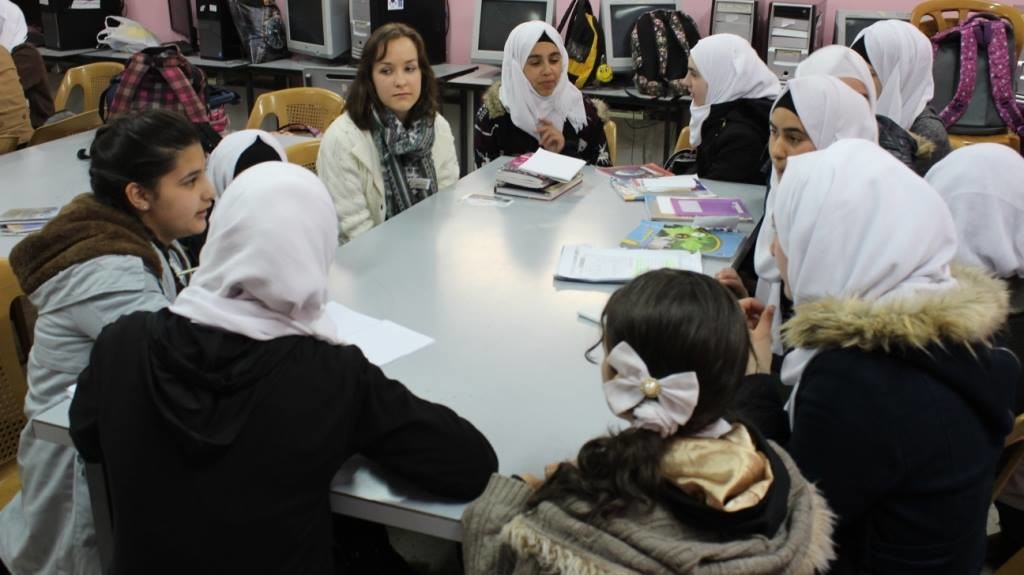 Even though most of the students found the class challenging and did not understand everything, as the class progressed, they became more comfortable with participating and speaking. Overall, the first meeting of the English Club was a great success. The principle was thankful for the rare opportunity of having young people from abroad help her students with English. The students also had a lot of fun and are looking forward to meeting the volunteers again.