The EC consists of an English Club where students practice conversational English for real life situations. One of the activities conducted this week in the English club at the Excellence Center was in a Coffee Shop.  The lesson started at the EC with around 25-30 students of the age of 14 to 17 years. The students were arranged in a U shaped class setting which already gives a sense of interaction between the teacher and the students and among the students themselves. The students role played between themselves how to converse and take an order in a coffee shop by acting like waiter and customer. The lessons continued in the coffee shop and the students were grouped in set of 6 where each group was accompanied by an international volunteer from the EC.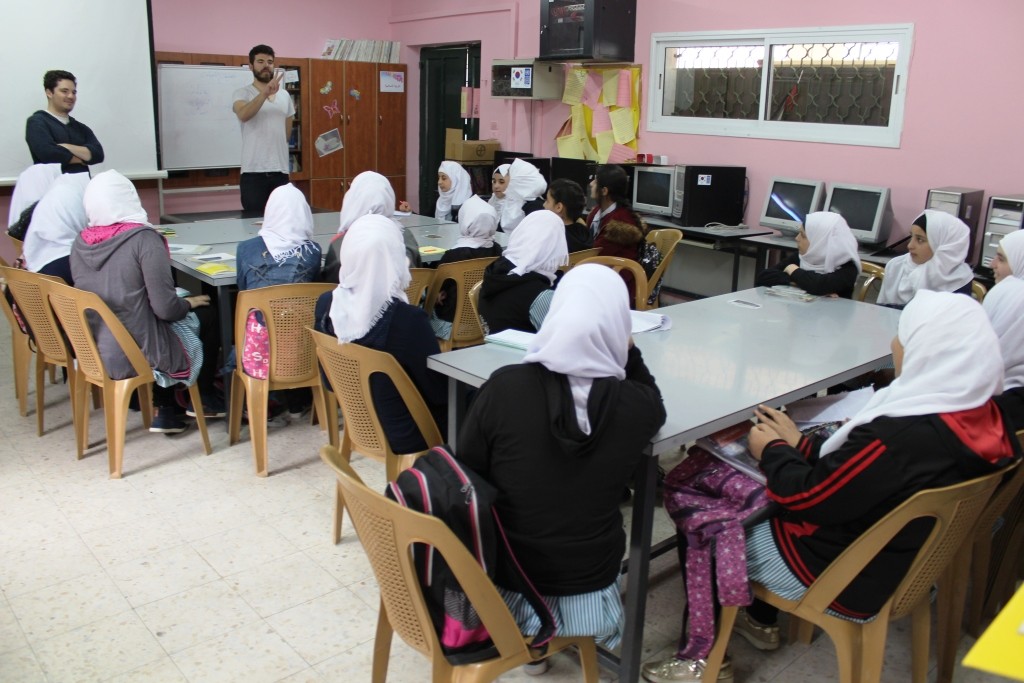 In the coffee shop, the students could order a drink and implement what they have learnt from classroom lesson into a practical setting. The objective of the lesson was to make students learn how to take an order in a coffee shop in fluent conversational English. The outcomes were exceedingly impressive because students were unconsciously trying to speak English with the internationals and among themselves compared to traditional classroom, where students might take time to grasp and to make the lesson meaningful to real life situations.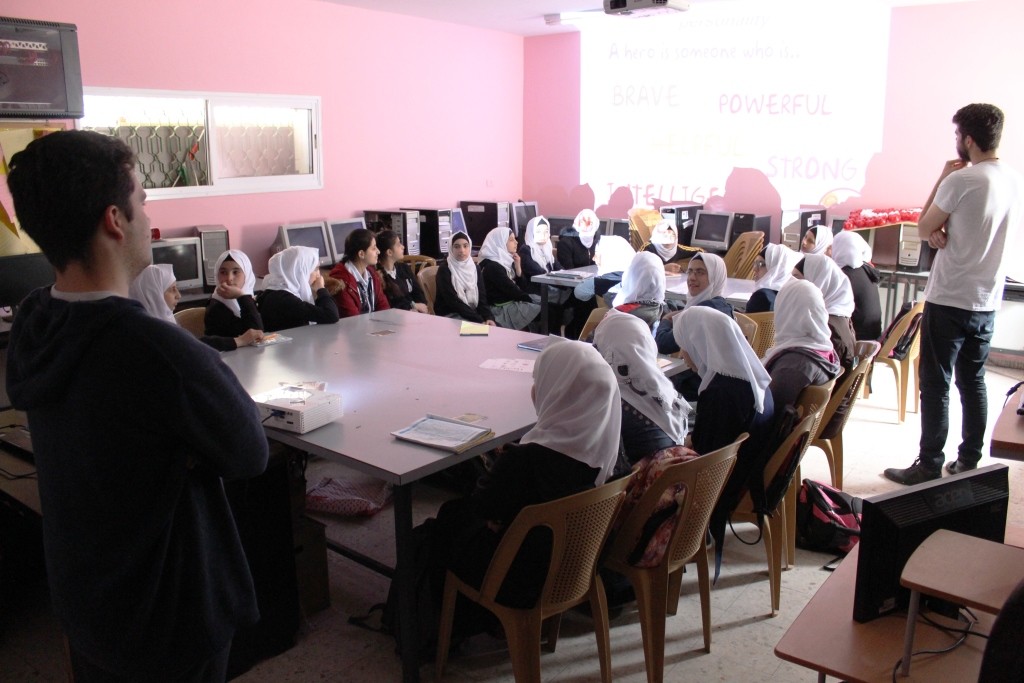 These students come to the EC because of the unconventional teaching strategies which easily help them in real life situations instead of just being bookish.  In Hebron, there is no such centre nor school which is adopting these approaches and that is why they students learn from the activities at the EC.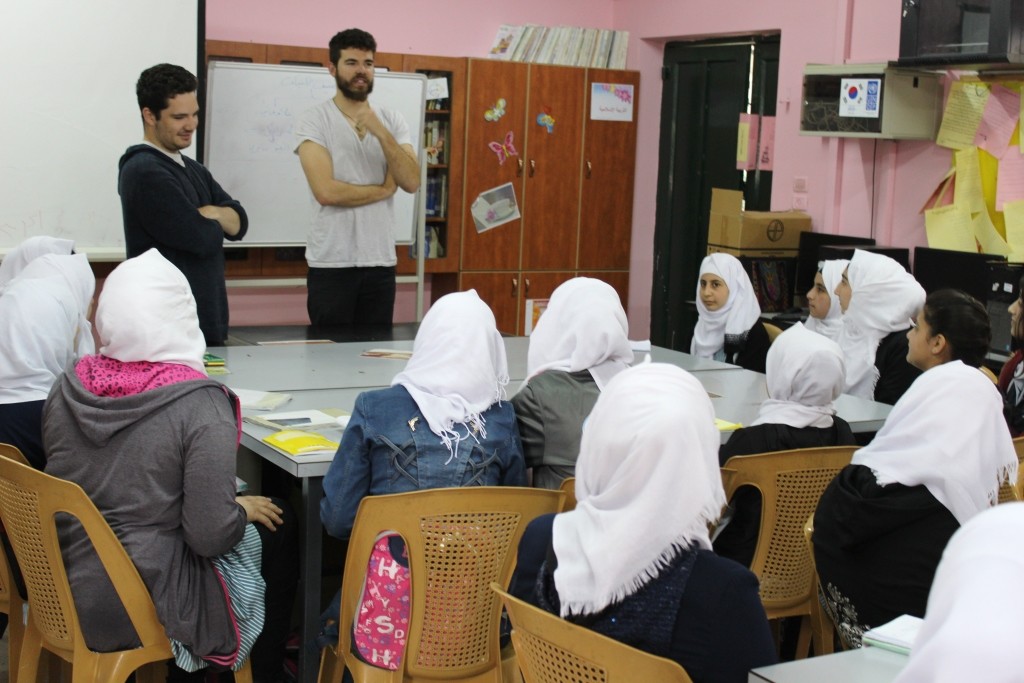 During the group conversation, the students also shift away from the lessons to ask and know more about the international volunteer. They readily ask questions and make conversation to speak about their country. They make conversation about cultures of their countries and learn from the culture of the volunteer and in this way the students get the opportunity to broaden their horizons too. In trying to explain their culture to a foreigner (volunteer at EC) and in trying to know more about other cultures, they were amazingly speaking clear English. The EC helps students to empower their conversational English in an interesting and easy way.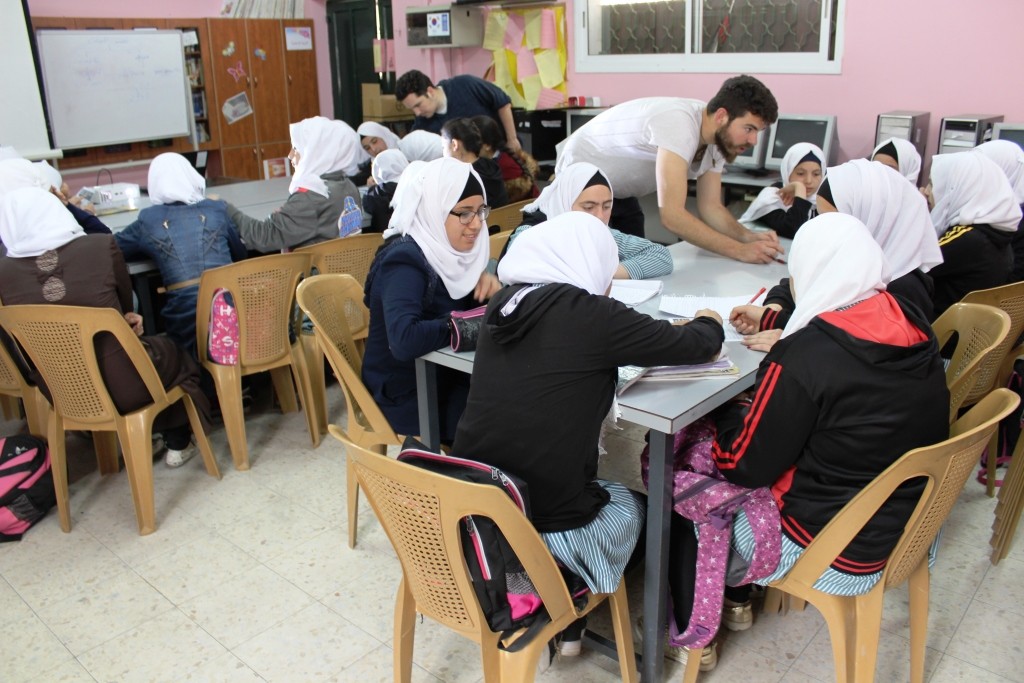 The English club activities were both fruitful for the international volunteers and the students. The volunteers could learn from the pupils more about the country and as volunteers at the EC, we can say that Palestinians students are smart in their ideas, can converse on many subjects matter but they just need the real life teaching strategies which the EC provides to ease the conversation for them.