Temporary International Presence in Hebron (TIPH)
|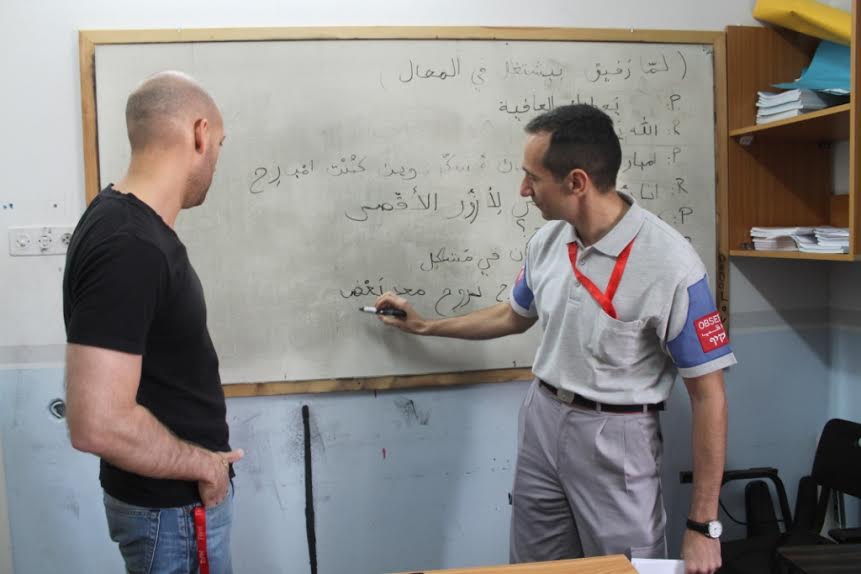 Newcomers to Hebron will likely notice, whether walking around the Old City or sitting in the Excellence Center's offices, the presence of Europeans in grey uniforms. Some ask if they are soldiers, others if they are with the United Nations. In fact, they are neither. They are from a group known as TIPH, or Temporary International Presence in Hebron. Since our volunteers and students have frequent contact with TIPH monitors we thought we would take this opportunity to explain what TIPH is, how it came into being, and how its presence impacts life in Hebron.

The idea for TIPH first came about in the aftermath of a very tragic case which still impacts Palestinians in Hebron. In 1994, an Israeli settler walked into the Ibrahimi Mosque and opened fire on worshippers, killing 29 and wounding 125. The settler, a member of the far-right Kach party, which is now considered a terrorist organization, was eventually overpowered and killed by survivors of the massacre. In the aftermath, a further 25 Palestinians and 9 Israelis were killed in protests and riots around Hebron. The backlash from the attack, and concern for the safety of Palestinian's in Hebron, prompted United Nations Security Council Resolution 904, which called for a temporary international presence in Hebron.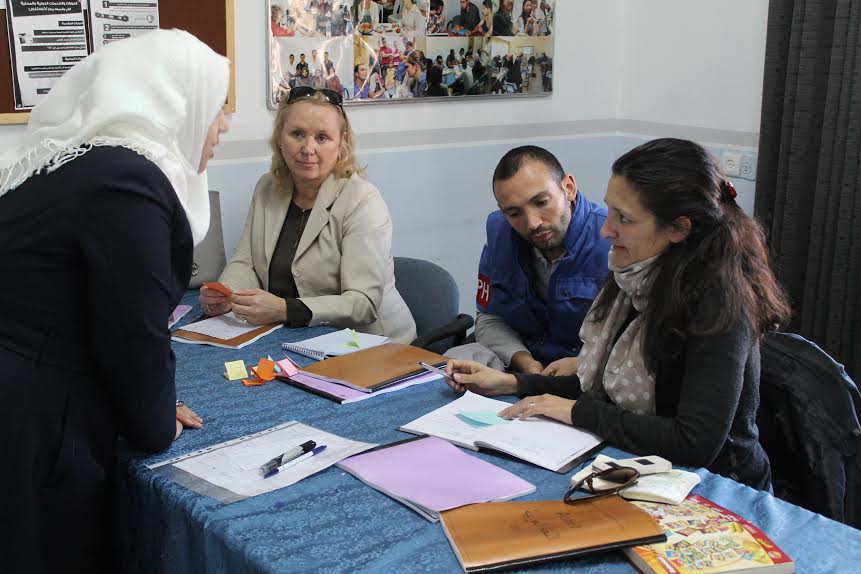 Subsequently the Israeli government and Palestinian Authority (PA) agreed to request observers from several European countries. The first mission lasted from May to August of 1994, but since February of 1997, the current TIPH mission has been extended every three months. The mission is organized by the government of Norway, and includes observers from Norway, Italy, Denmark, Sweden, Switzerland, and Turkey. The mission of these observers is to promote stability in Hebron, the security of Palestinians in the city, and the economic development of Hebron. They also promote and execute development projects initiated by donor countries and coordinate their activities with both Palestinian and Israeli authorities.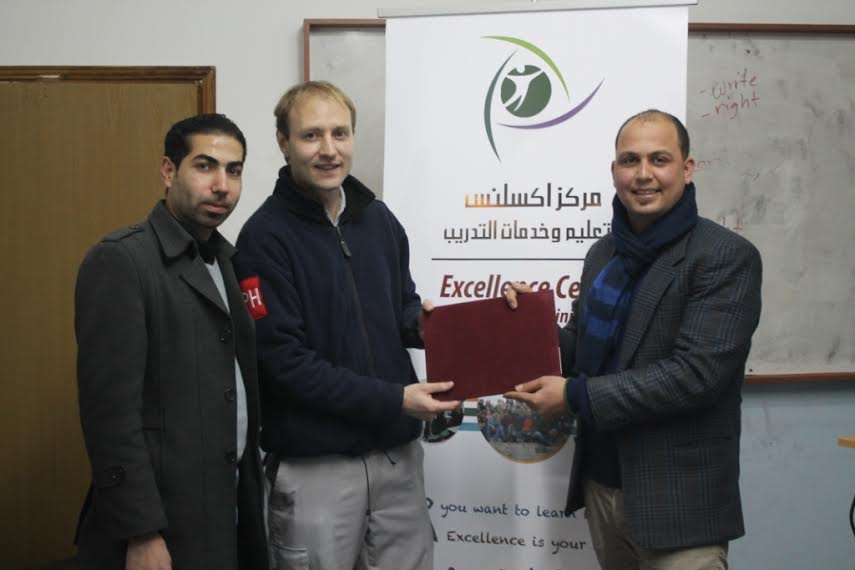 TIPH observers have no military or police powers and are not armed. Their sole method of promoting security is through their presence and by submitting reports of violations of international law or human rights abuses against the Palestinians to the PA, the IDF, and member state governments. These reports are not available to the public.

Observers from TIPH are sent by their respective governments, and thus are often police officers, military officers, or civil servants in their respective governments. In fact, the head of the mission is a brigadier general in the Norwegian military. Most have no prior experience in Palestine and their rotations usually last between six and eighteen months. Many observers are keen to learn Arabic to better serve the Palestinian community and adapt to daily life in Hebron. As such, many of them are regular guests at the Excellence Center where they enroll in Arabic classes.

The Palestinian at large welcomes the presence of international observers and hopes that their presence will promote the safety and well-being of the citizens of Hebron. Volunteers at the Excellence Center will frequently see these monitors driving through the city in their white minivans or taking photographs in the Old City. We hope that if you ever come into contact with these men and women you will remember the important role they serve.