Technology Volunteer Opportunity in Palestine
The technology volunteer opportunity in Hebron in the West Bank, Palestine is a great place for you to share your technical experience and knowledge in technology with our students while also learning about Palestinian culture and life. By creating lesson plans and executing seminars for our students, you will contribute greatly to the academic development of our Palestinian students and help them learn important life skills that they will use in their careers and in their schooling.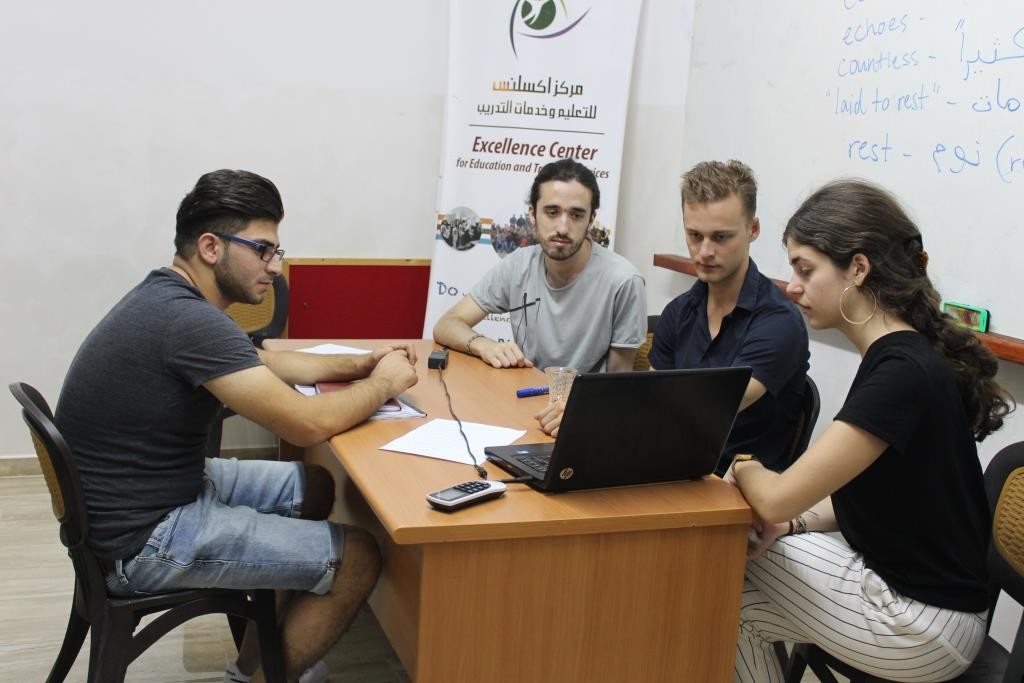 Brief information about the program
Our Technology program will allow you to share your knowledge in the field of technology and computer science, transfer your skills to your students, as well as getting to see the way that the technology industry functions in the West Bank. For this course, you will organize courses in coding, lecture about social media, etc..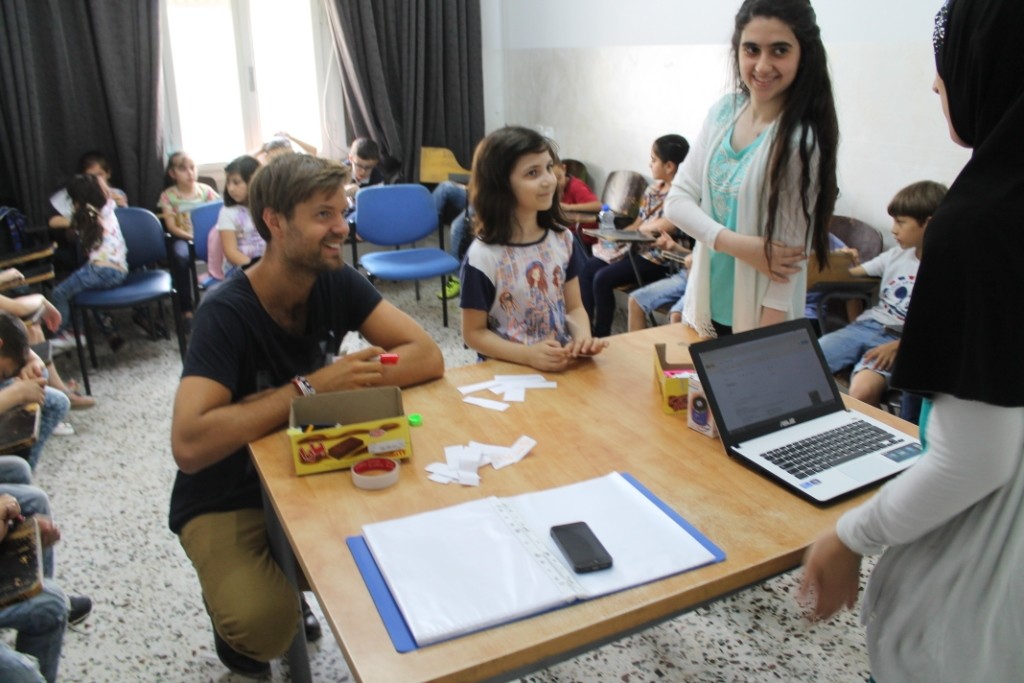 Location of the Project:  Hebron, Palestine
Project length:  From 1 week – 5 weeks
Arrival Airport:  Ben Gurion Airport (Tel Aviv, Israel)
Volunteer Work:  Provide some activities and workshops in technology for Palestinian youth and school students as well as community members
Age:  18 – 70
Number of Volunteers:  Up to 4 international volunteers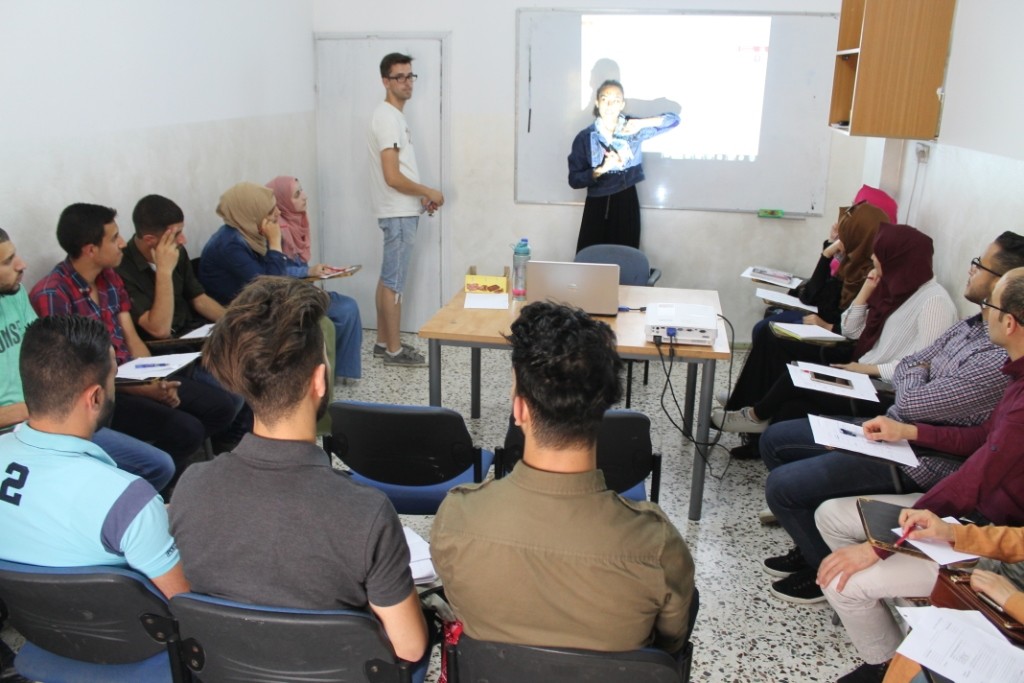 When you arrive at the Center in Hebron, Palestine
Before starting your volunteer work, you will be asked to attend an "orientation week" where you will learn the basics of the Arabic language and receive classes on Palestinian culture and society. We will also provide you with accommodation with a Palestinian host family in order for you to get as involved as possible in our community and in Palestinian daily life. They will also take care of you and of any issue that may arise. After this week, you will decide the activities you will be carrying on throughout your stay in Palestine for your program according to your specific competencies and interests.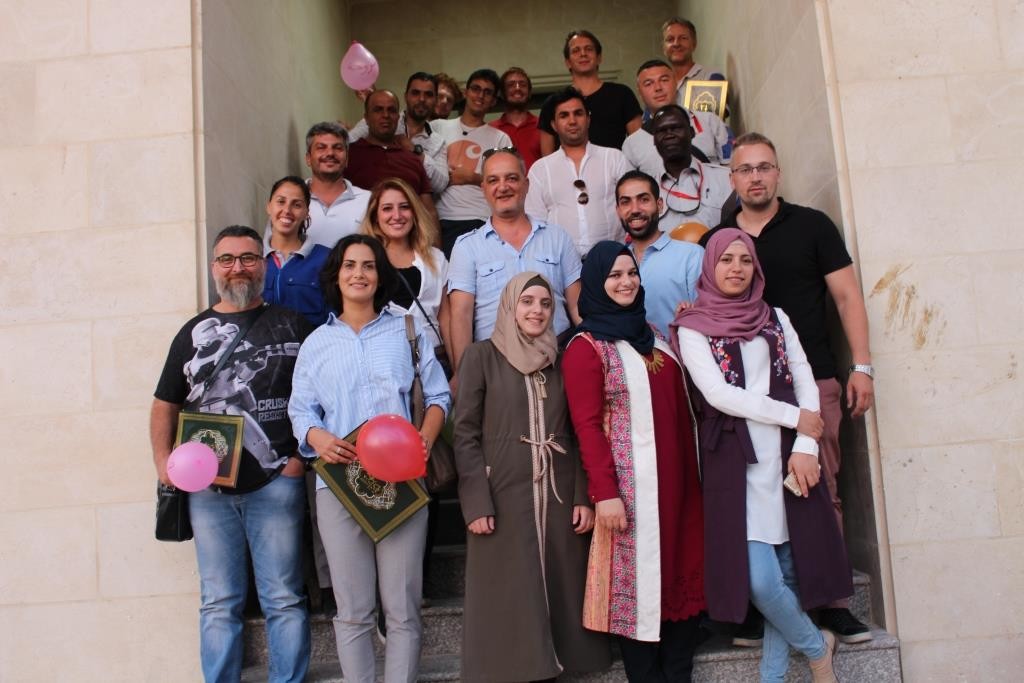 Which kind of activities can you organize during the volunteering period?
You can choose among a vast range of activities to develop in your own syllabus, such as:
Lectures on some of the following topics:

Introduction to computer science
The technology industry in your country
The technology industry in Palestine
Different kinds of Computer Licences across the world.
The importance of study abroad
Social Media usage

Training and workshops:

Web design (HTML, CSS, Javascript, MYSQL and related editors)
C, C++, Java and similar

Joint classes with the Art project:

Video editing
Photo editing
Web design

Visit to a technology place in Palestine
Talking to a businessman
Meet with Palestinian university students who are studying technology
Others activities (We strongly welcome your suggestions)
Typical day at the Excellence Center
Your weekly schedule will include no more than 30 working hours, Arabic classes (3 hours of Arabic for each week you volunteer), and planning activities for your classes. We are very flexible when it comes to scheduling your classes, workshops, activities and days off, as well as in scheduling guided visits to Hebron's main sights. However, your schedule will be subject to change from week to week. You will start each day with a breakfast with the whole staff of the Center.
In conclusion, we would like to recruit more volunteers who have a technology background to support the skill-set of Palestinian youth in a technology dependent world. The volunteers will benefit greatly from this experience. It is an opportunity for self-development through teaching, creating workshops and experiencing the welcoming Palestinian culture, whilst also improving their language skills through Arabic.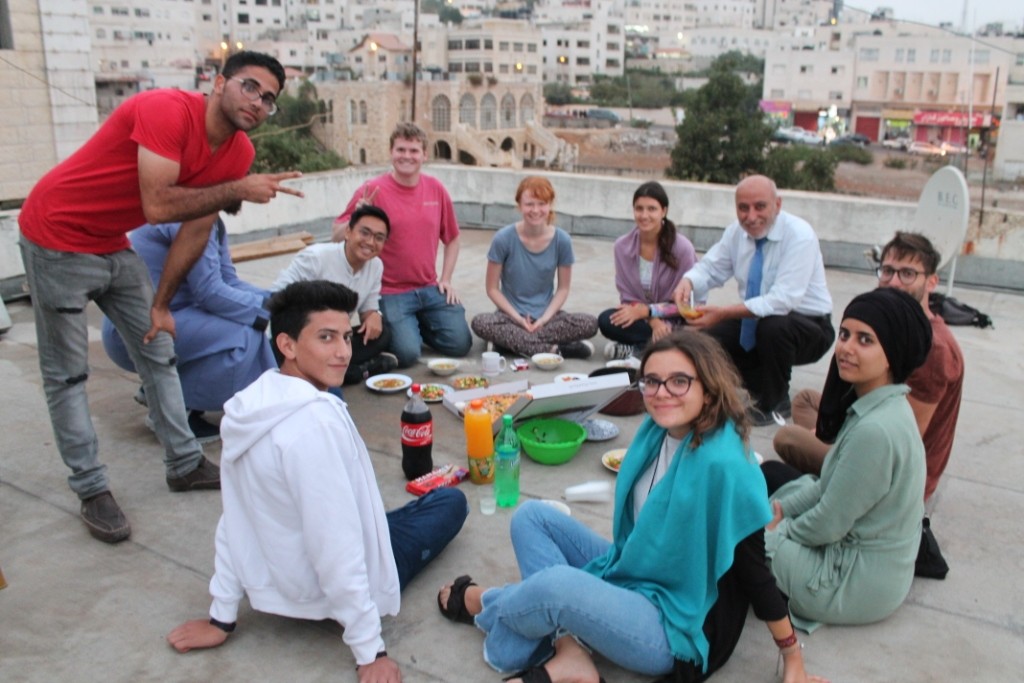 Associated Fees
Since the Excellence Center does not receive any funds from any governmental or non-governmental organizations, the Excellence Center charges a fee of 695$ a month or 230$ a week.
The program fees include: pre-departure support, accommodations, breakfast, full coordination while volunteering in Palestine, 3 hours per week of Arabic lessons for each week you volunteer, and some visits to different sites in the city of Hebron.
Traveling to Palestine on your own?
No worries, you've come to the right place!
You will easily meet many Palestinian university and school students as well as community members with a variety of interests. Especially in Hebron, Palestinian people love to meet new people from different cultures and exchange ideas and experiences.
Moreover, the Excellence Center hosts many international visitors from all over the world who will be studying, volunteering, visiting or interning at center. Of course, you will engage with them in some educational and community activities that the Center organizes.
Everyone at the Excellence Center – Palestinian students, international visitors, and staff – are like one family and there are always activities to do together. Hebron is a good place for international visitors to stay at and offers a great social atmosphere
Eligibility for Technology Volunteer in Palestine Program
People who are between 18 – 70 years old are eligible to participate in the Technology Volunteer in Palestine Program. All nationalities and majors are welcome! You do not have to have any degree to participate in this program.
When "Technology Volunteer in Palestine Program" takes place
The Excellence Center is looking for international volunteers year-round. Volunteers decide when they would like to start and Excellence Center organizes so. We are very flexible when it comes to starting and ending dates. Participants freely choose their volunteer period.
Which Airport Should I Start Checking for Flights to Palestine?
The easiest way to get to the Excellence Center in Hebron, Palestine is to fly to Tel Aviv Airport (Israel). It takes about two and half hours from the airport to the Excellence Center in Hebron via shared Taxi.
You can also fly to Amman, Jordan and then cross to Palestine, but it takes more time and is more expensive.
Visa to Palestine 
Upon your arrival at Ben Gurion Airport (Tel Aviv Airport), Israel, you will be granted a tourist visa valid for 90 days. There is no need to obtain a visa ahead of time.
Travelling to and from Hebron, Palestine
You may find all needed information here
Technology Volunteer in Palestine Program's duration
Volunteers can participate in the program for the duration of one week to eight weeks
How to get further information and the application form
Please send us an email to Rafat@excellencenter.org , Technology Volunteer in Palestine Program as the subject line. We will then send you the application form.
Should you have any questions, please do not hesitate to contact at Rafat@excellencenter.org
Whatsapp:+972599479880
Instagram: www.instagram.com/theexcellencecenterinpalestine/
For more information, please visit our website: http://excellencenter.org
Excellence Center's Facebook page: https://www.facebook.com/ExcellenceCenter
Excellence Center's Facebook account: https://www.facebook.com/RafatECHebron
Watch us on Youtube: https://www.youtube.com/channel/UCsQSLdFZWZcBm6Uj0XMYuKg
Visit and Explore Palestine: https://www.facebook.com/ExplorePalestine