Last week, a group of 15 students started their int.2/advanced class with their teacher from Italy, Francesca who is participating in the Volunteer in Palestine program. The group of young Palestinian students range from the ages of 14 to 27 making it a rather tricky class to teach. For the next 15 classes (a total of 30 hours) the students will be covering a vast amount of topics to enhance their conversational skills.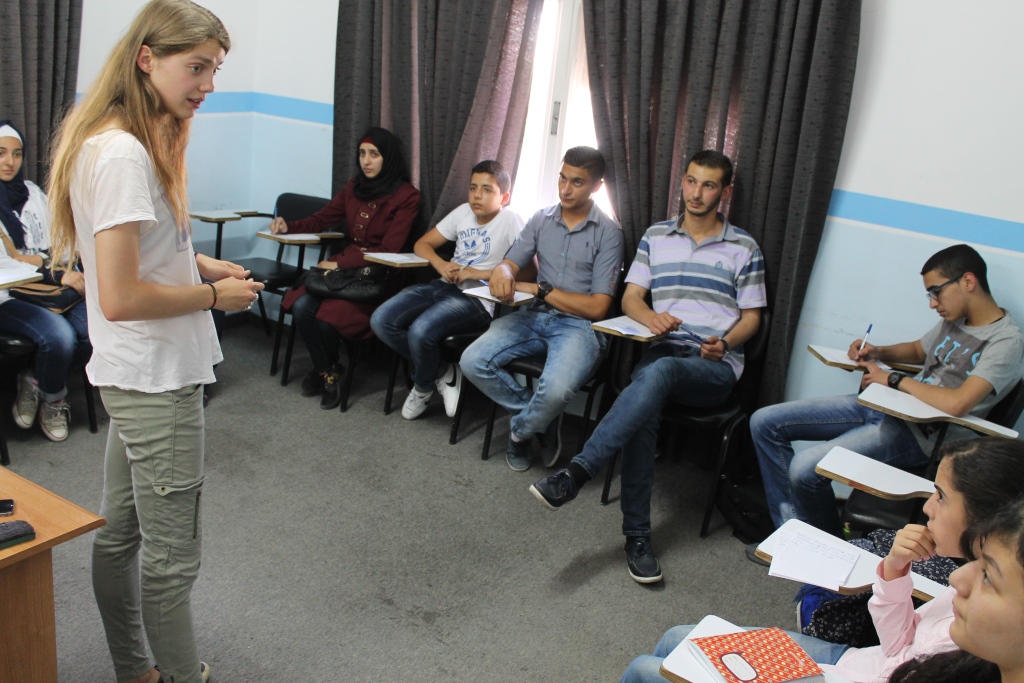 The way to approach this class is by teaching them the necessary material that they need to further excel in their already high level of English. So, material like studying abroad, travel and future plan is the key. Dialogue and oral presentation exercises are highly emphasized as it focuses' on the student's ability to practice speaking English not just reading and writing (which is the main focus in local schools here in Palestine). Games and videos are always a great way to give a student a fun-learning environment for learning a new language.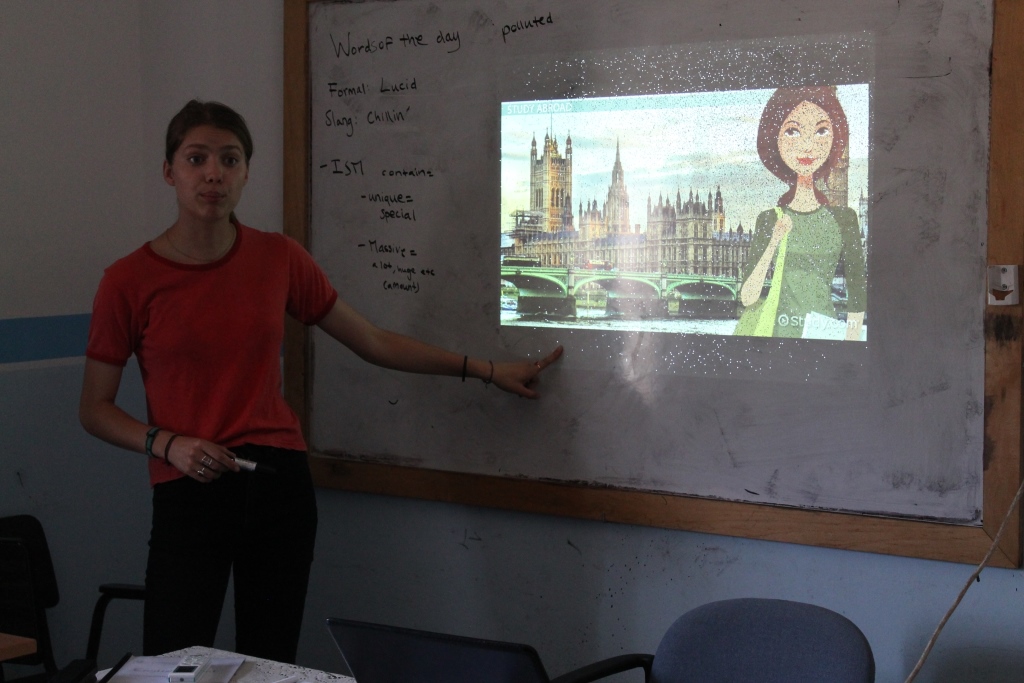 This group of highly motivated students coming from different backgrounds are all interested about life outside of Palestine and as a foreign teacher it is important to give them the opportunity to feel like they can get a piece of the outside world in the 2 hour class that is held 2 times a week.