On Sunday Febuary 16th the Excellence Center began hosting assessments for several members of the Temporary International Presence in Hebron, better known as TIPH, a human rights organisation committed to analyzing the effects of the Israeli military occupation on the city's population.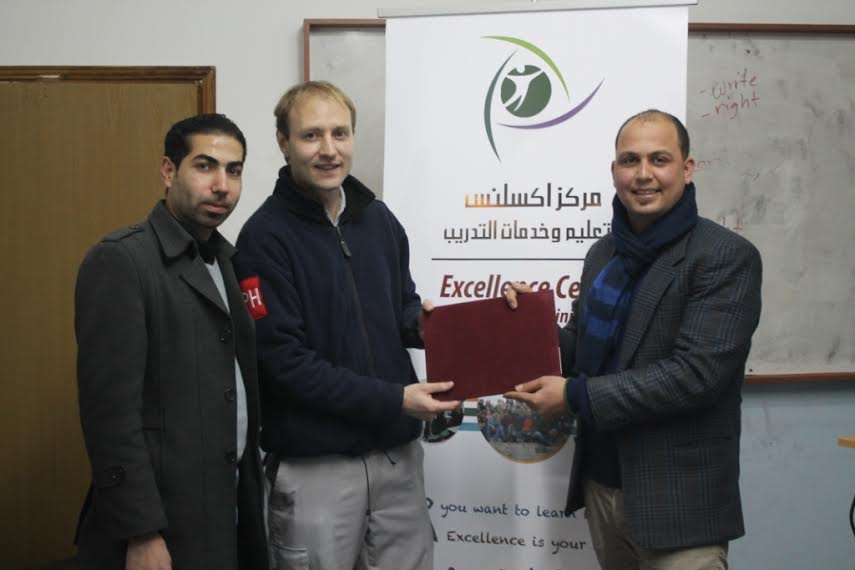 The Center plans to provide Arabic lessons, in both Modern Standard Arabic and colloquial dialects, to twenty three TIPH members in the coming two months, with each student receiving the equivalent of fifty in class hours of instruction. For this first day several TIPH members came to take oral examination and written placement tests so that the Center can identify their individual skill levels and cater lessons accordingly.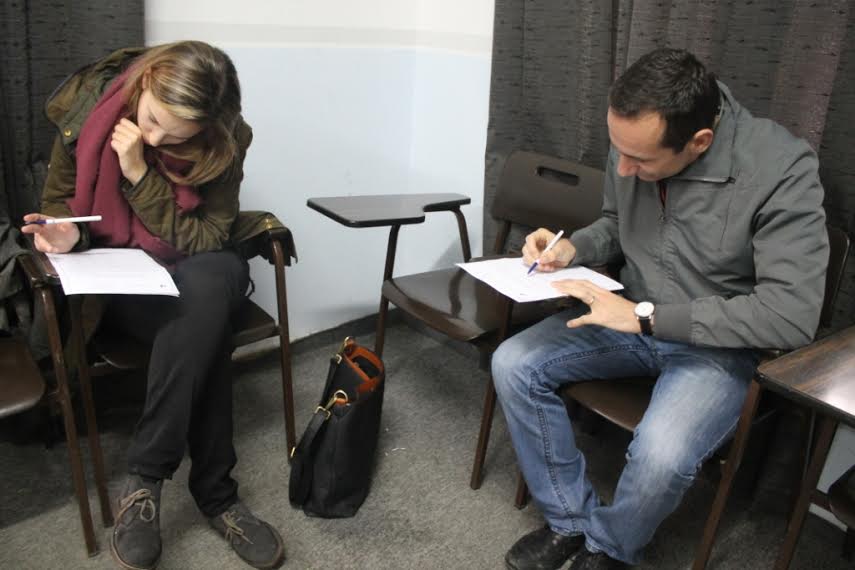 Following the examinations TIPH members relaxed with the Center staff while socializing and enjoying some light refreshments. The Center is very excited for this partnership, not least because they greatly appreciate TIPH's commitment to furthering the protection of human rights within the city, and they look forward to helping TIPH members improve their Arabic language skills so that they can perform their duties more effectively.