From the beginning of June, two international volunteers from the Excellence Center in Hebron have been travelling to the town of Beit Ummar twice a week to teach English to Palestinian students at the Center for Freedom and Justice.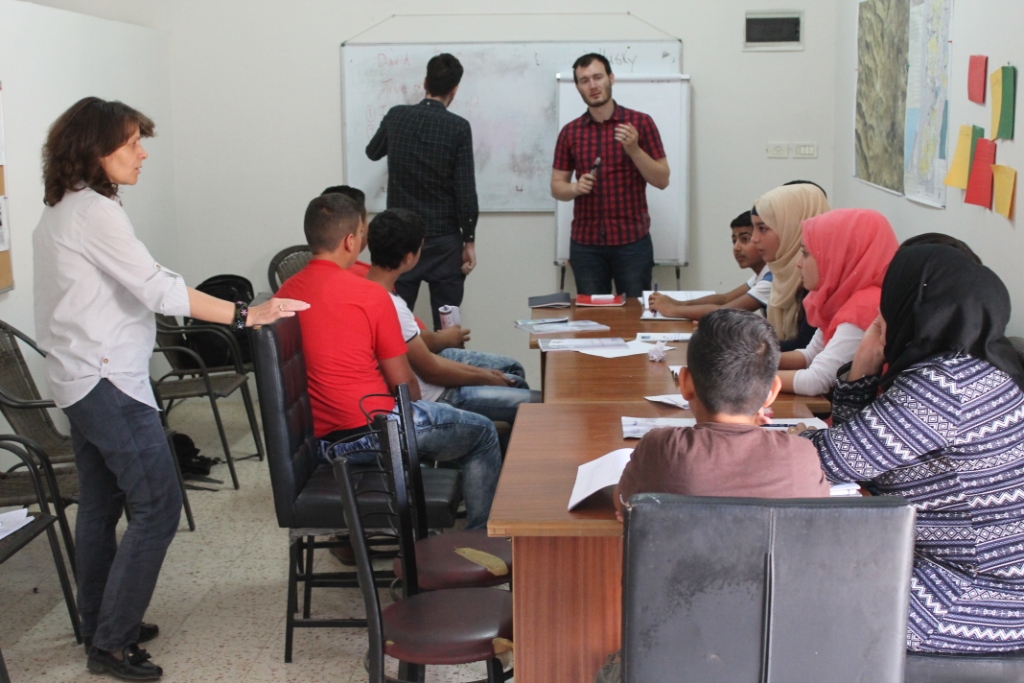 Damir from the United States and David from the UK began teaching at the Centre two weeks ago. Firstly, oral exams were taken to determine the English language abilities of the students. The volunteers decided that such a large group (almost thirty students) should be divided into two smaller groups: one Starter level and one Beginner 1 level.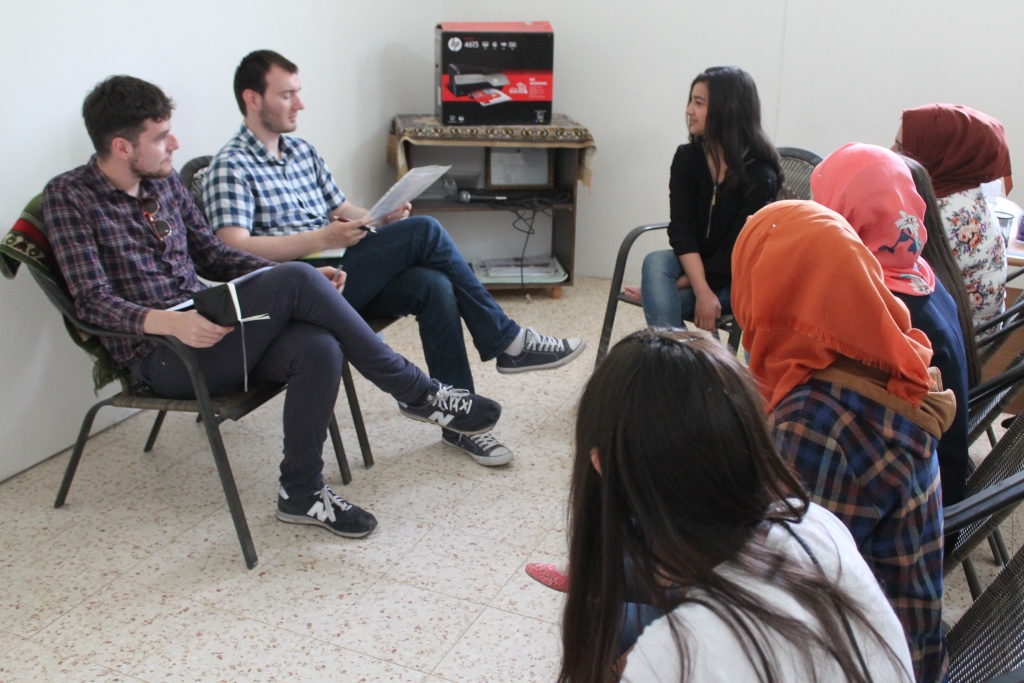 The Starter class begins at 11:30am and ends at 1:30pm every Saturday and Tuesday. It contains around 15 students, most of whom speak very basic English. In accordance with this, the first lesson consisted of very basic activities, such as learning the alphabet and a few basic nouns. Damir said, 'Our aim as that by the end of the Starter course, students in this class will be able to introduce themselves and ask a few basic questions in English'.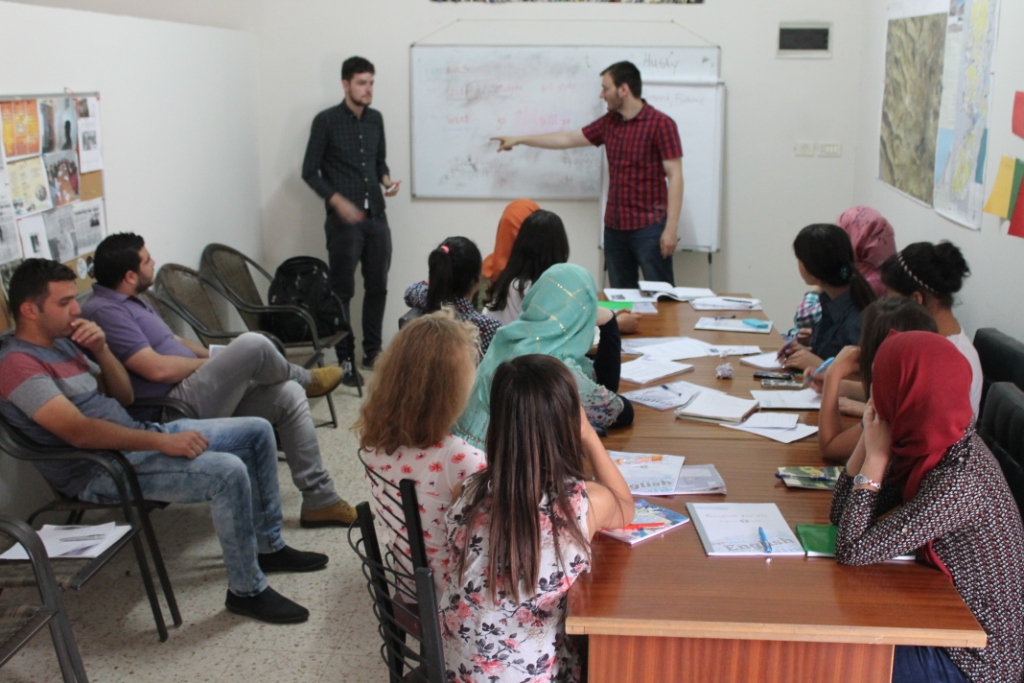 The Beginner 1 class begins earlier, at 9:30am on the same days, lasting two hours. It also contains around 15 students. More advanced than the Starter class, the Beginners are involved in more complicated activities – games such as 'True or False?' and quizzes usually start their lessons, followed by textbook topics such as hobbies, shopping, family and neighbourhoods. David from the UK said, 'I was impressed by the students' English to start with, but after this work they will only get better'.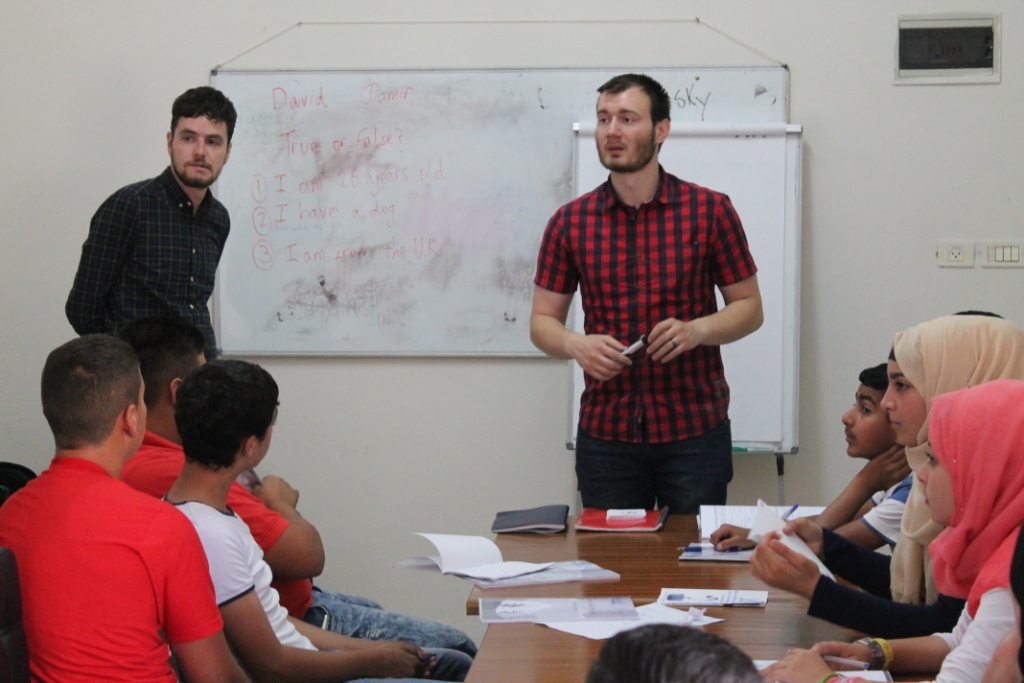 The work our volunteers are carrying out in Beit Ummar will continue for the rest of June and July.