Teaching Palestinian Students English
|
On 2/14/2015 Excellence Center instructor Miriam Julani hosted the second class for her new Beginner 1 English students. After introducing themselves in the first meeting the students spent this second lesson practicing question words and sentences.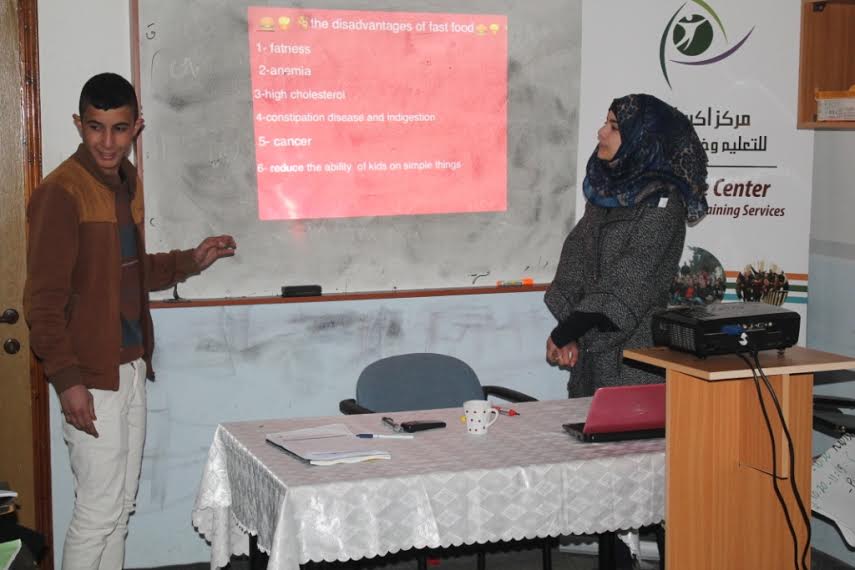 American teaching assistant Luke Mercurio also participated in the class to help led the students in two separated question based activities. The first activity involved students composing questions to address the topics of specific sample sentences, while the second activity gave the students an opportunity to ask Mercurio their own questions, thereby practicing question composing questions in an organic environment with a native speaker.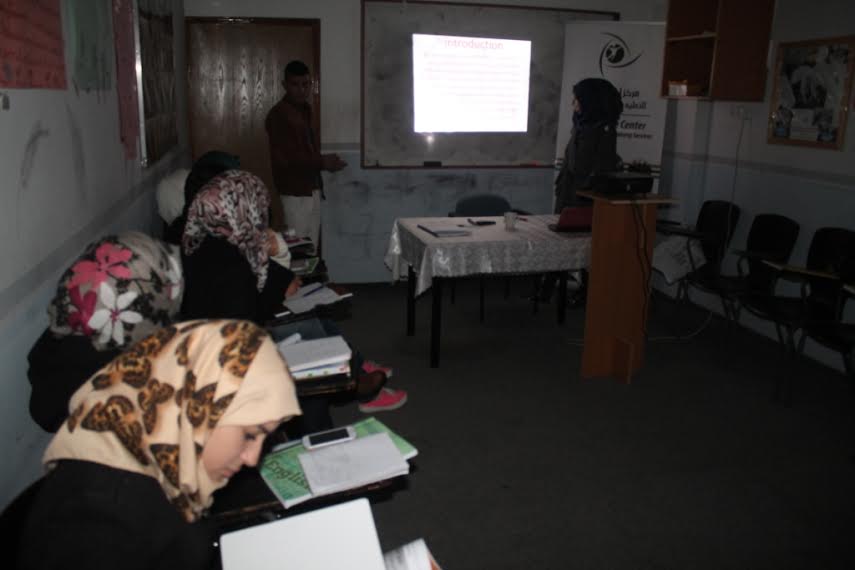 All of the students were quite engaged throughout the class, and by the end of the lesson it was clear that they were already well on their way to mastering the sentence structure of English questions. Instructor Julani is excited to see how the students will continue to improve in the future!