Teaching English to Palestinian University Students
|
On Saturday Febuary 7th the Excellence Center collaborated with Palestine Polytechnic University to host a series of conversational English classes for its Accounting and Business Management students.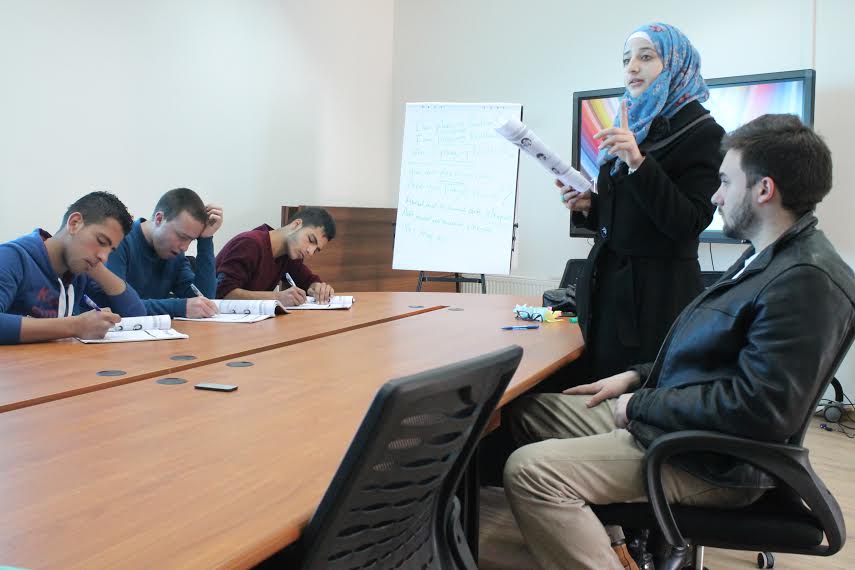 The class was led by instructor Salaam Amro with help from the American teaching assistant Luke Mercurio.  Today students practiced answering questions in English about their preferences and future travel plans while also discussing their opinions on certain societal factors, like the normal age for young people to marry.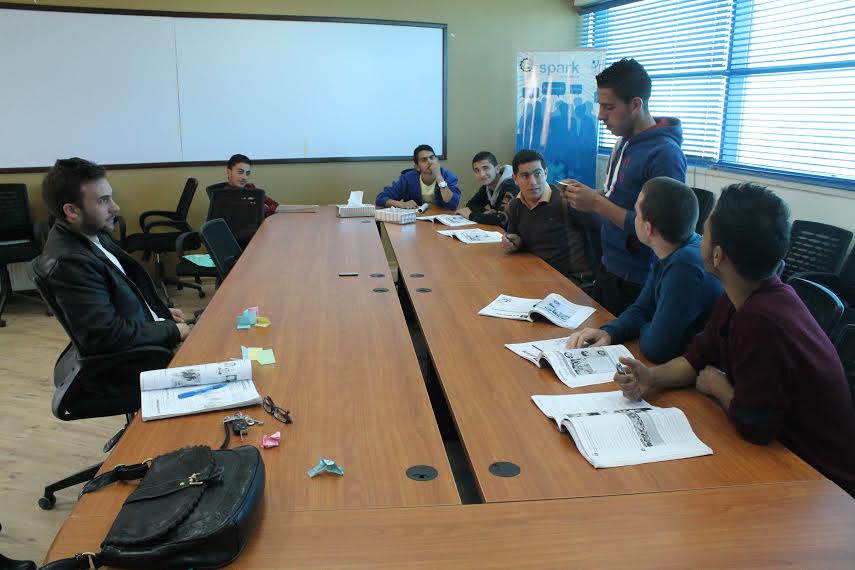 They also took advantage of their teaching assistant Luke to practice their conversation skills with a native speaker. At the end of the class students were assigned projects to complete for next week's class, after which they will have a cumulative exam.  Judging by their performance today the students should have no troubling with the test!