Teaching English in Palestine Program
|
The Excellence Center invites all internationals to participate in the Center's teaching English in Palestine program. From within the heart of Hebron make a difference in your life and others by teaching English. Make your summer singular, successful, and enjoyable.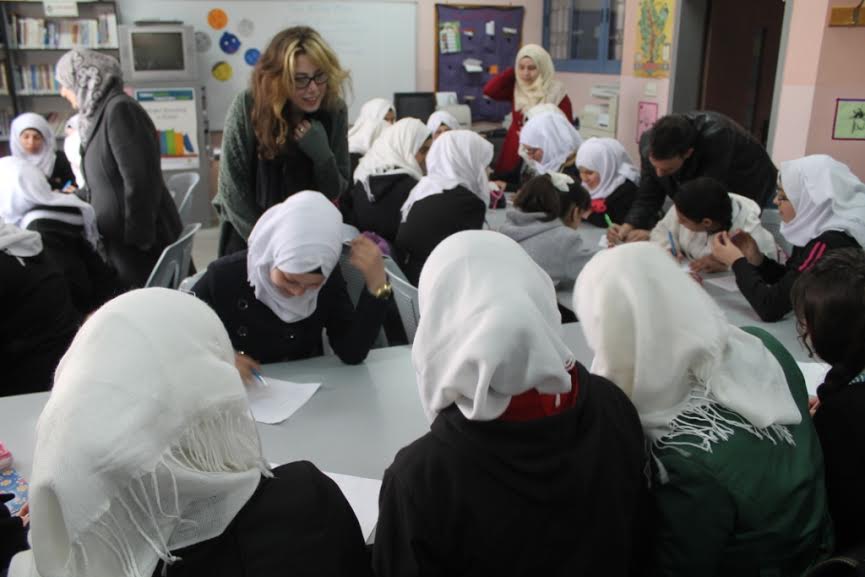 The Excellence Center provides a once-in-a-lifetime opportunity to extend your teaching talents to students who are eager to improve their English communication skills. The Excellence Center employs the most recent educational approaches in classes. Focus is on interactive learning, both in and out of the classroom, so that learning is contextualized and meaningful for students. Activities, and short tours and field trips put classroom learning into practice. Your teaching leads students into conversations and social interactions that students can put to work in their personal lives.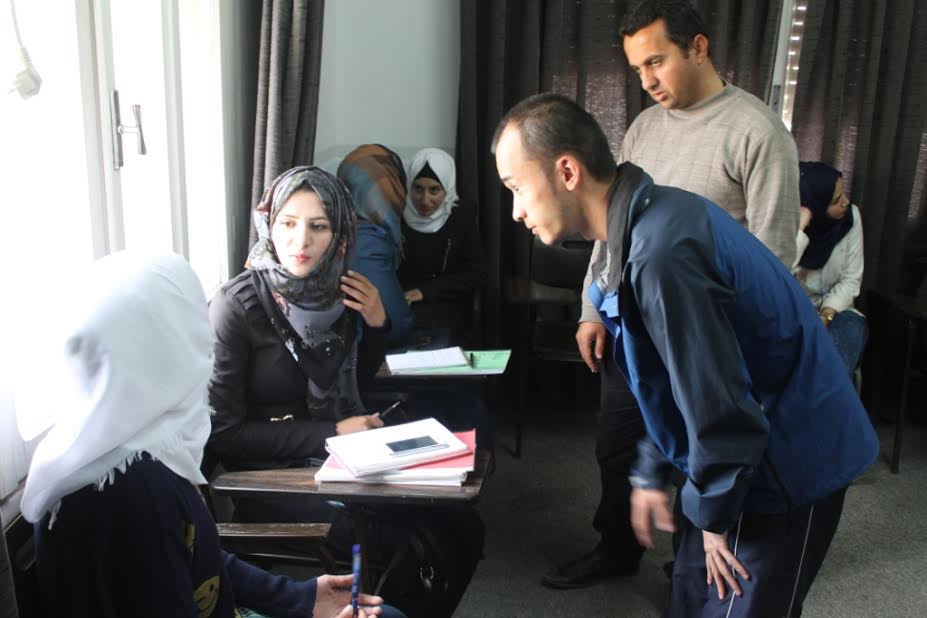 Your experience will include three hours of Arabic language lessons that focus on conversational ability. Your Arabic tutor simultaneously enjoys the opportunity to practice his/her English skills. In addition to your language lessons, the Excellence Center will aid and help you in planning touring and travel plans within the West Bank. You will have the opportunity to visit historical and archaeological sites within the city of Hebron. You will also enjoy the opportunity to participate in many indoor and outdoor social activities that are organized by various members of the Hebron community, including primary, secondary, and university students.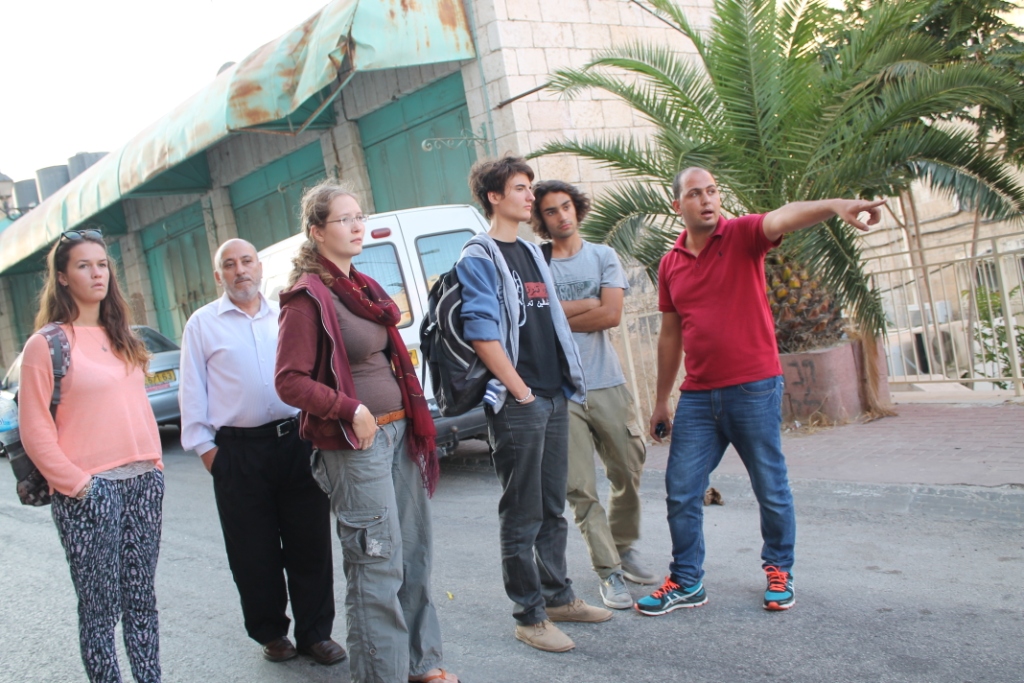 The Excellence Center has hosted over one hundred teaching interns. These interns have come to Palestine from numerous countries such as the United States, Germany, Italy, Canada, China, Austria, and Switzerland. Teaching interns live with a local host family which provides a unique and brilliant experience in acquiring knowledge and understanding into Palestinian daily life and its culture. Palestinian families share memorable moments with their teaching intern boarders.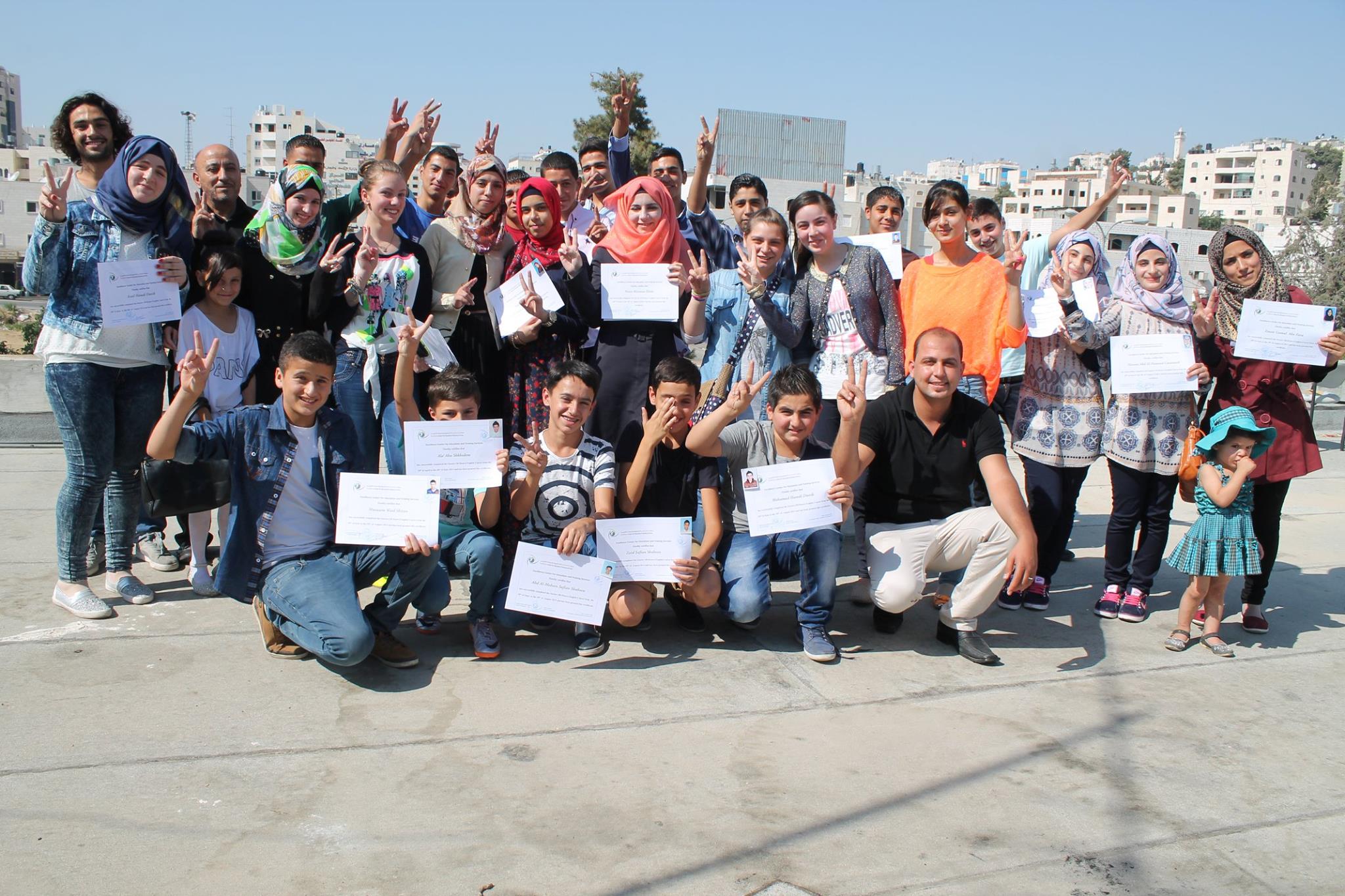 If you are interested in stretching your teaching skills and challenging your own worldview, join the Excellence Center family. Apply today and join us this summer. Don't let this unique opportunity pass you by. Visit Palestine and make a difference for a student – and for yourself!
---
Should you have any questions, please do not hesitate to contact Mr. Rafat Shantir at Rafat@excellencenter.org
For more information, please click here: http://excellencenter.org/teach-english-in-palestine-2/ 
Excellence Center's Facebook page: https://www.facebook.com/ExcellenceCenter
Excellence Center's Facebook account: https://www.facebook.com/RafatECHebron
Watch us on Youtube: https://www.youtube.com/channel/UCsQSLdFZWZcBm6Uj0XMYuKg
Visit and Explore Palestine: https://www.facebook.com/ExplorePalestine