Teaching English in Palestine
|
English is a global language. Not only is it the primary language spoken in countries such as the United States, the United Kingdom, and Australia, and is a growing secondary language in other countries like France, Singapore, Germany, and Malaysia. The criticalness of learning English speaks for itself through its utility in business and trade to vacationing the world. This is why we are bringing the knowledge and tools of the English language to the people of Palestine.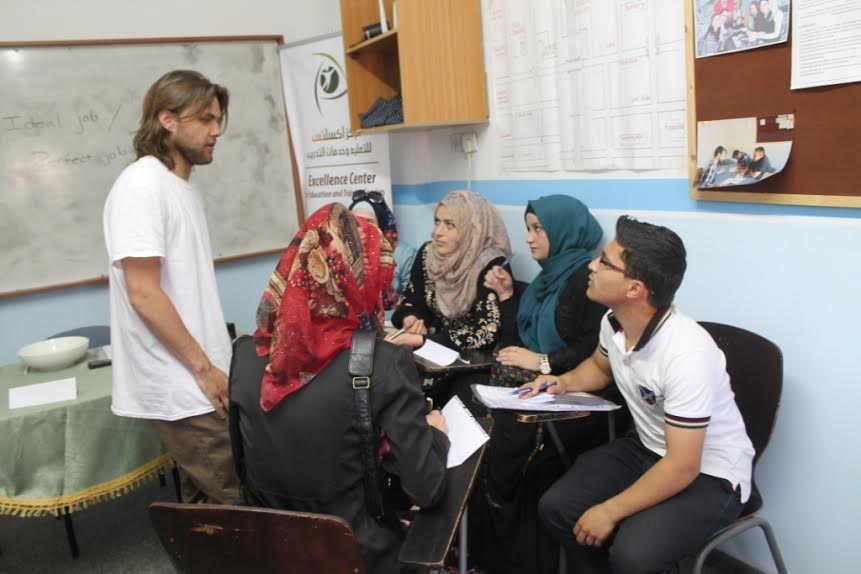 At the Excellence Center in Hebron, Palestine, we offer students the ability to learn and practice their English with our staff consisting of English speaking volunteers from all over the world as well as our permanent, bi-lingual staff. Our beginner classes are conducted primarily in Arabic by our permanent staff with the aid of our volunteers. Together, our teaching staff strides to provide the clearest explanations for tricky English grammar and common expressions. Upper level classes are taught primarily in English. Topics in these classes range from news and geography to fashion and television.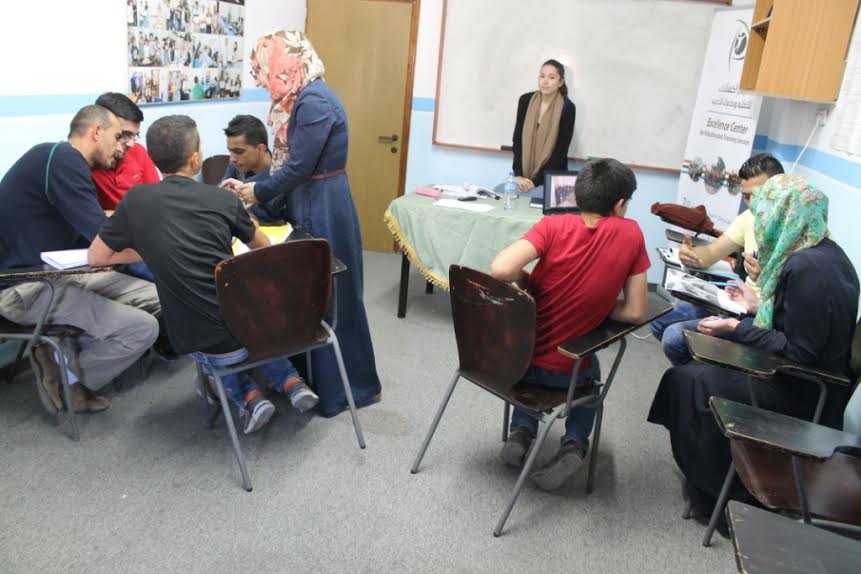 The first feature people notice when entering the Excellence Center is the students, who are our main motivation. Our students range from elementary school up into post-doctoral students and beyond. No matter how old or what level of English the student has, we strive to accommodate each individual to their needs. Aside from that, we seek constant feedback to assure our student receive quality understanding during their classes. Classes are two hours long, twice a week with occasional student presentations and oral and written exams. The most encouraging aspect of our students is that their participation in our program is not required. It is completely self-driven, which is why the students stand out.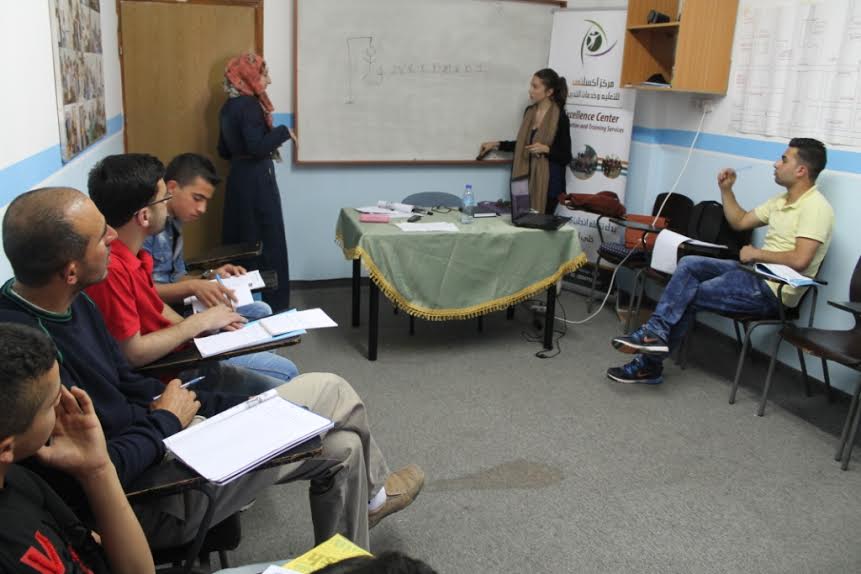 Danielle Allen is from the United States of America and is studying in the Department of Near Eastern Studies. She participates in the Volunteer in Palestine program 2015 and remarked, "I can say that teaching English in Palestine has been a two-way learning experience. As an Arabic language student, I know how difficult learning a completely different language can be. The most important aspect for learning any language student is confidence. I think the students that I've had the opportunity to interact with have been able to see that I struggle with grammar and pronunciation just they do. I will ask my students how to say a word in Arabic to show that it is okay to ask questions, and so I can learn it myself. It helps create an encouraging atmosphere that helps me understand what the class needs to work on. I think my experience as been incredibly positive so far because there is such a willingness to learn both on both ends of the teaching spectrum!".