Many Palestinian university students and community members would like to develop their English speaking skills and receive an opportunity to meet and speak with internationals from all over the world.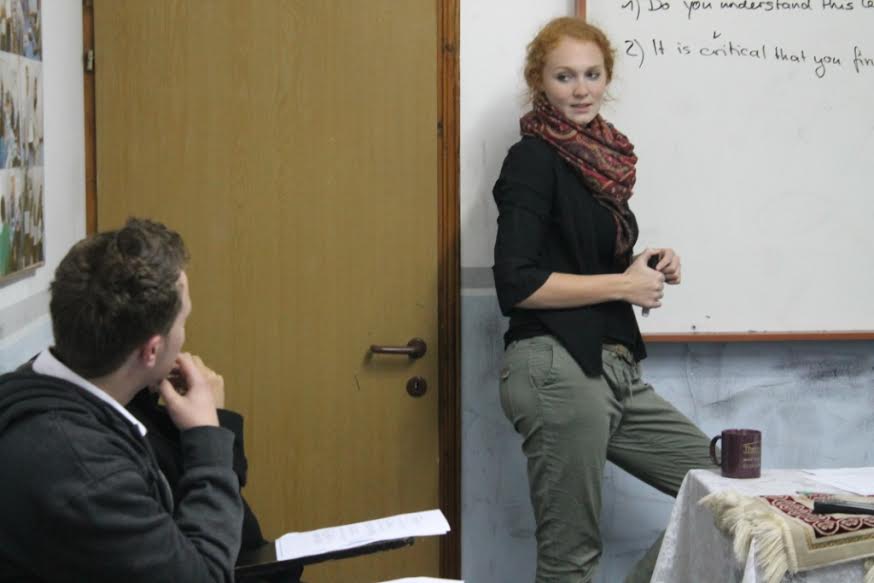 Last week, the Excellence Center started an English course (intermediate 2) for around 12 Palestinian students to build up their conversational English and to help them speak English fluently.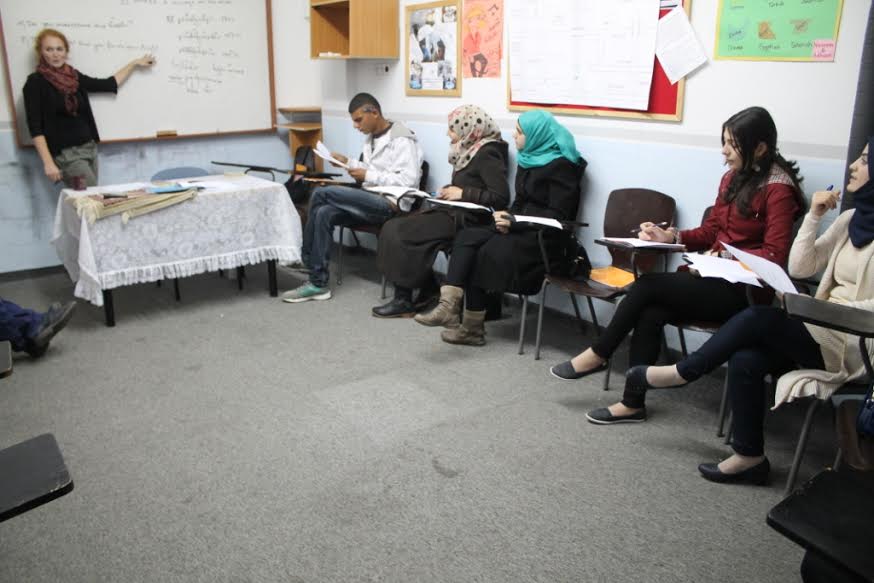 Runa, a participant in the Teach English and speak Arabic program in Palestine is leading the class and using many activities to help students improve their English.