Students of Tayseer Maswadeh for girls in Heb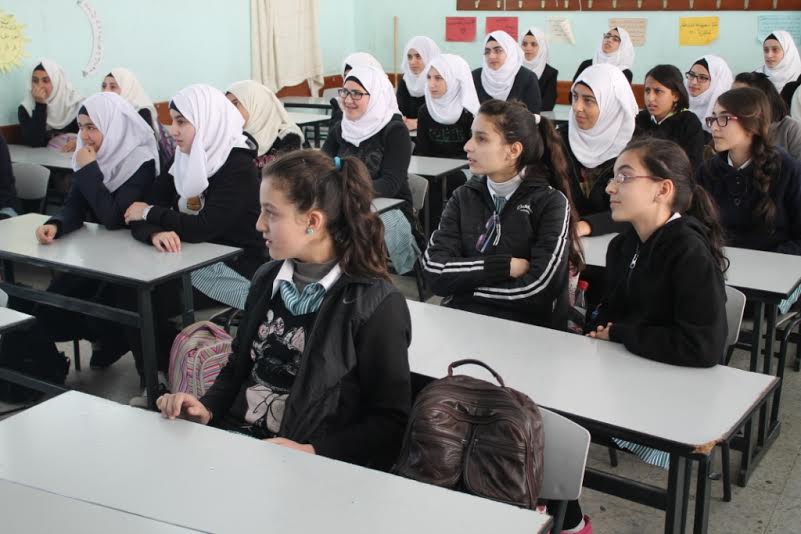 ron discussed bad habits with Jose from Canada and Nicole form the USA to improve their English speaking skills.
Excellence Center orginizes a meeting once a week at the school to give Palestinian school students the opportunity to meet with internationals to speak English.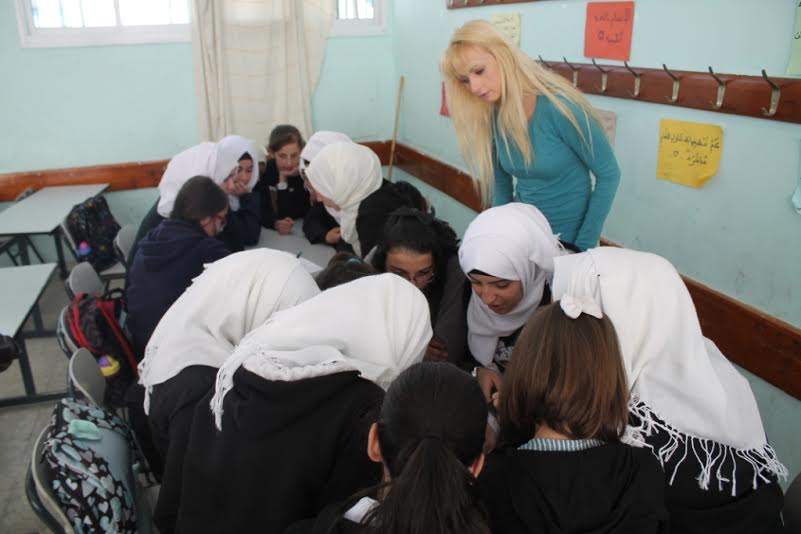 The English Club at Tayseer Maswada school started last October 2014 and it will last until the end of January 2015.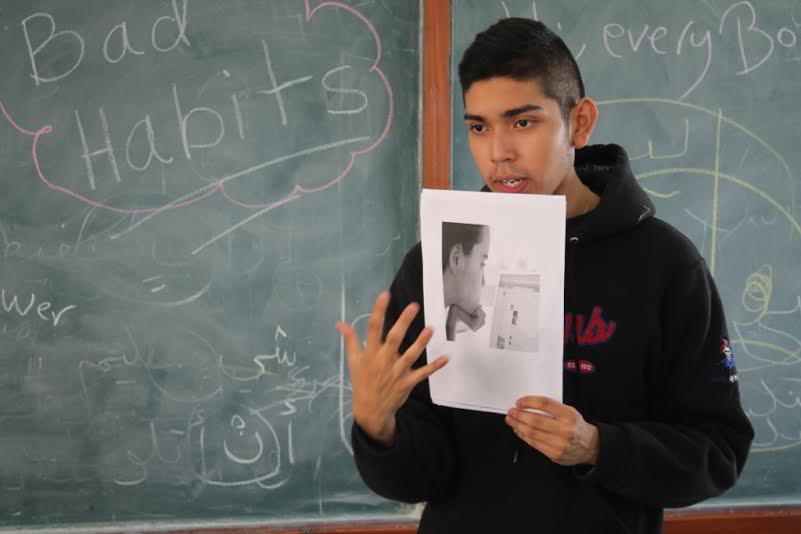 Excellence Center uses interactive activities to help learners to achieve significant progress in developing their English language skills. The interns and volunteers and the learners use many different topics, such as culture, free time, importance of English, future plans, hobbies and interests, travels, and studying abroad, among others, as tools in developing English speaking skills.