Teaching English in Bait Umar, Hebron
|
On Saturday, June 4th, the Excellence Center  visited the Freedom Center School in Bait Umar, in the north of Hebron, Palestine.  The village is just outside of Hebron. The Excellence Center sends a few international volunteers to neighbouring villages to teach Palestinian youth conversational English.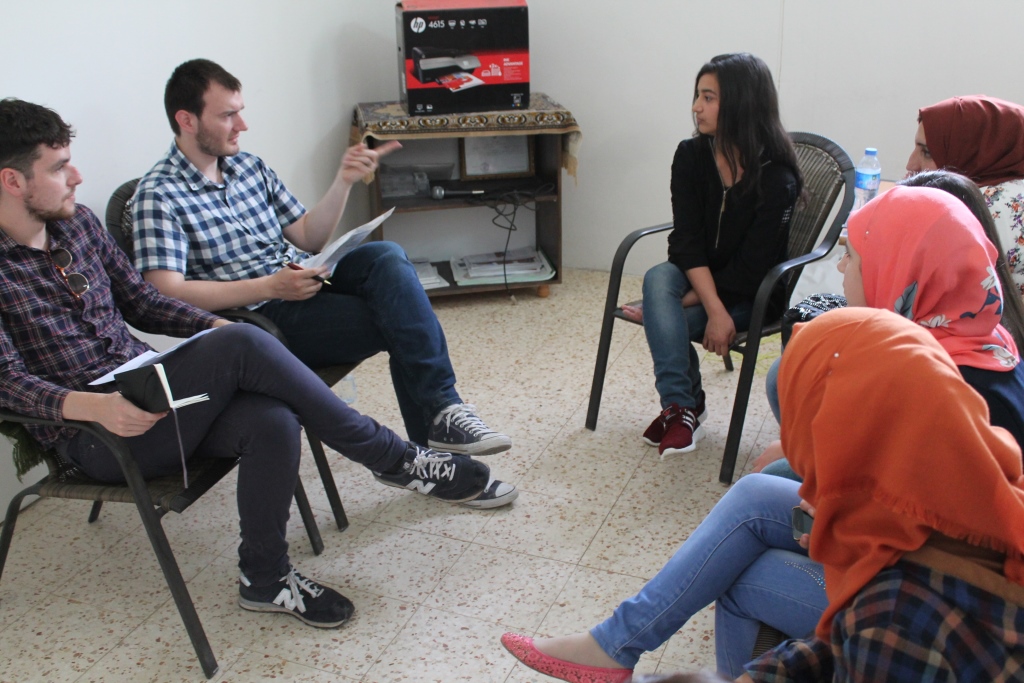 We had about twenty Palestinian students, about half were boys the other half were girls. The Palestinian students were eager to learn. On our first day we did oral exams to determine the level of the students.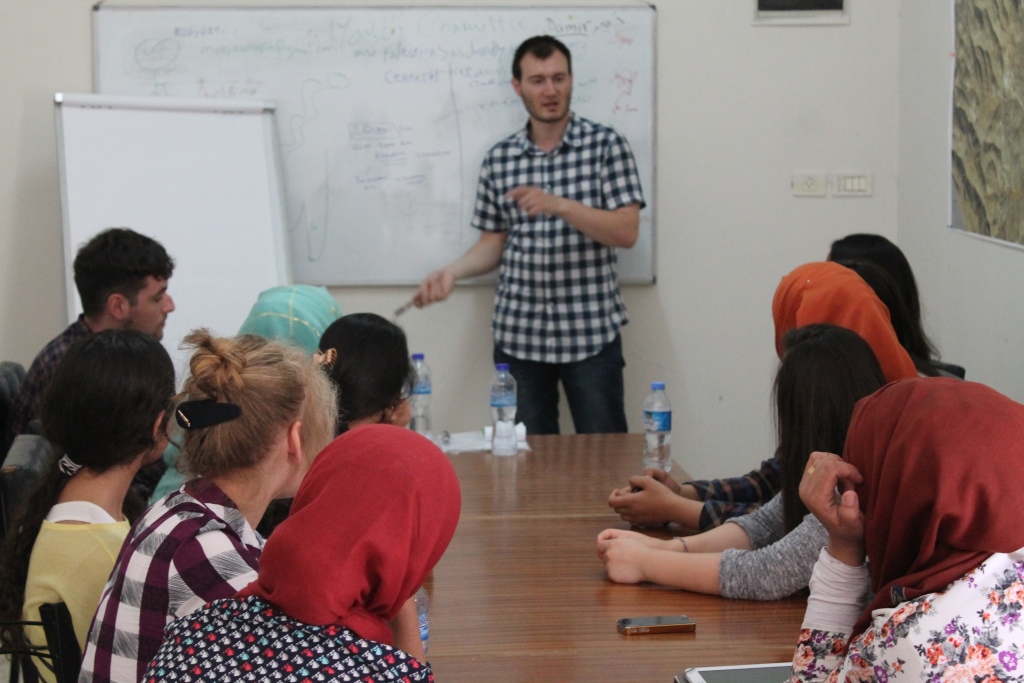 David who is from the UK  and Damir from the USA decided to split the class into two groups – starters and beginners 1. After oral exams we did short introductions about ourselves. The students seemed curious to get to know us. I hope they stayed engaged for the remainder of our time together.