Teaching English in a Palestinian Village
|
On Saturday a month-long Teaching English in  a Palestinian village programme was concluded in the village of Taffouh. The Palestinian students were given a final exam, in which they all excelled and were handed their certificates of completion.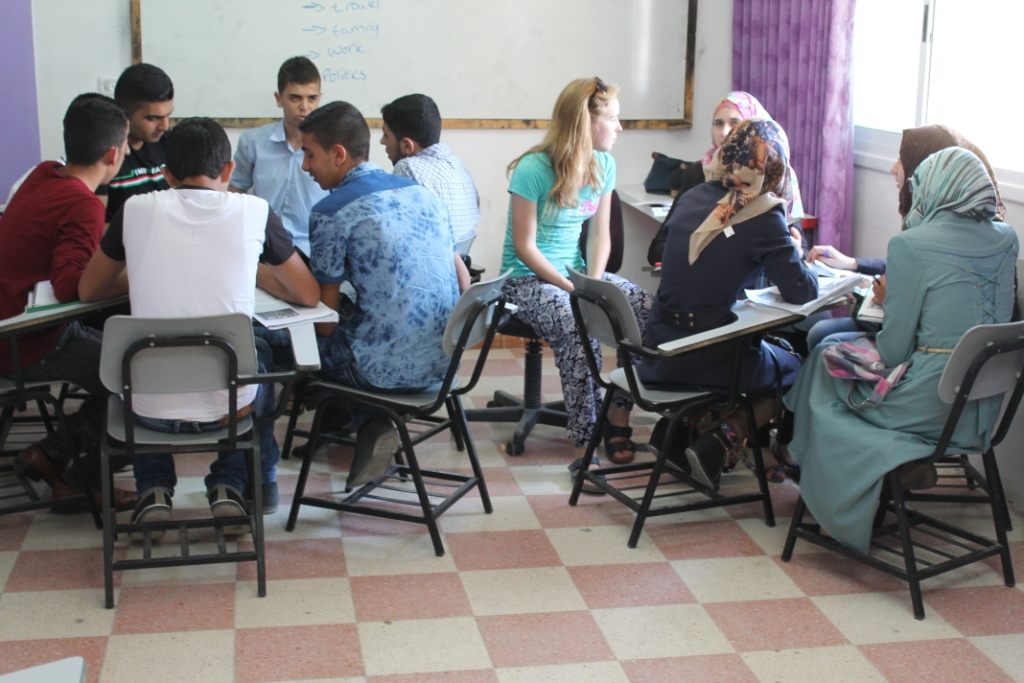 Rafat Shantir from the Excellence Centre and Abu Thabit, the coordinator at the Almasar Learning Centre, conducted the ceremony, presenting the certificates to the forty students who had completed 30 hours of spoken English.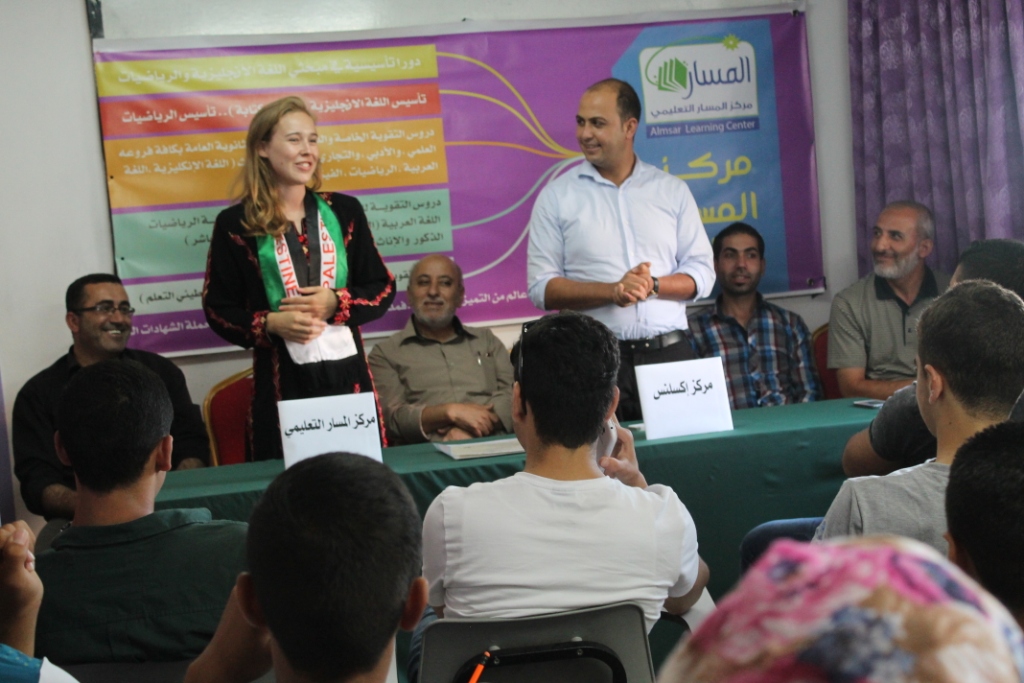 Thanks were said to both the Excellence Centre and the Almasar Learning Centre by the Palestinian students in English. They spoke with confidence and fluency. Thanks were also paid to Alice, a participant in the Teach English, Speak Arabic program, (19 from England) who led the Teaching English in  a Palestinian village over the past month, with the assistance from a number of other international volunteers who are participating in the Volunteer in Palestine program, Carmella (23, Spain), Emmy (21, Holland) and Katrina (22, USA). Alice was presented with a certificate from the Almasar Learning Center from Abu Thabit, and a number of gifts from the students.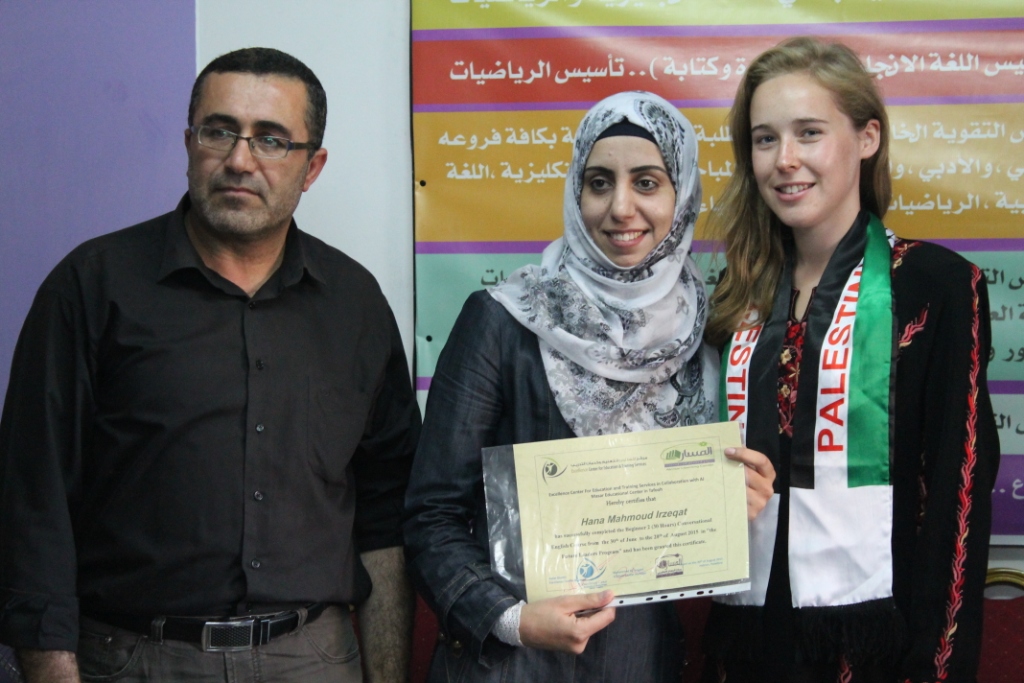 The students spoke about the confidence they had gained over the course of the Teaching English in a Palestinian village programme. Many of the students began the programme with a high level of written English and were capable readers however they lacked the opportunity to practice their spoken English. The students were driven and ambitious, hard workers and by the end of the course had gained the confidence to speak in English in-front of their fellow classmates as well as visiting guests.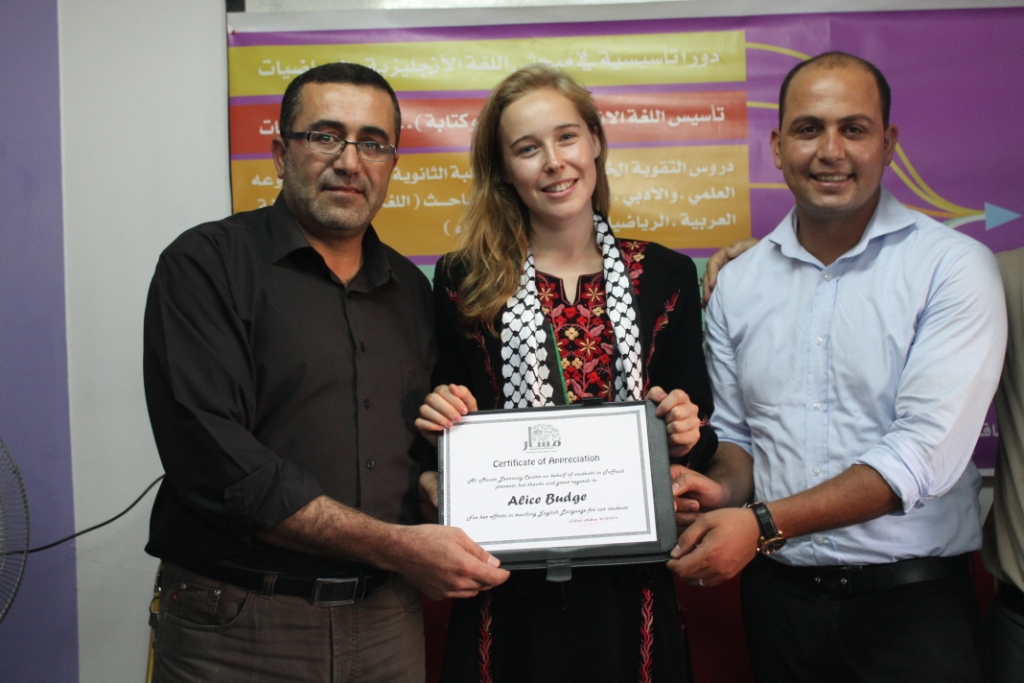 The Teaching English in a Palestinian village was a great success and it is hoped that cooperation between the Excellence Centre and Almasar Learning Centre in Taffour will continue in the future.