The last Wednesday was the first meeting for a new course that will be run by international volunteers from the Excellence Centre to provide young people in Tafooh village with the opportunity to improve their spoken English. Thirty-two students were assessed during the session by three internationals, Daan, Emmy from the Netherlands and Alice from the UK in order to establish the abilities of each of the students.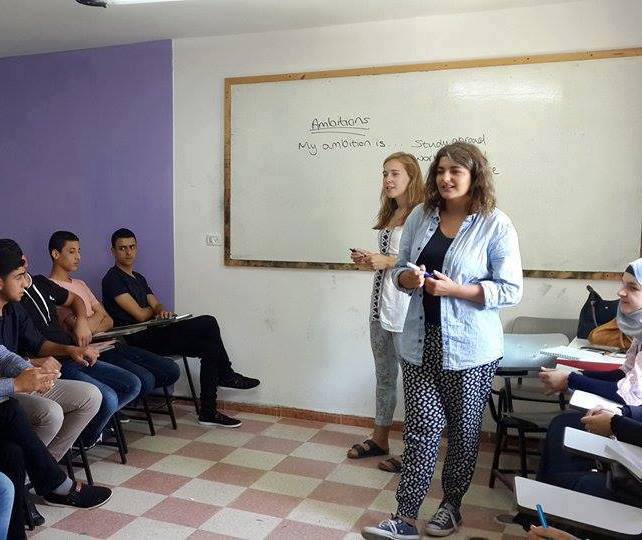 The students were incredibly keen and hard working, answering the questions to the best of their ability. The level of ability and experience varied widely between the students. Some had next to no spoken English, while a very select few had spent a significant amount of time abroad in America. This meant that it was important to establish which students would take the starter, beginner or intermediate level English.
The learning centre treated us to a delicious traditional Hebron dish called Kadra, which is oven-smoked chicken and rice all cooked in one pot. Over lunch we discussed the difficulties facing the village of Tafooh  as settlements have been built on the other side of the valley. We were also told about some of its very rich history; as it has witnessed a vast number of empires rise and fall, from the Babylonians to the Romans.
It is a beautiful and fascinating place, and we are all looking forward to getting stuck into the English course for the next few weeks.