Today the Excellence Center traveled to Palestine Polytechnic University (PPU )to host the first in a series of workshops on conversational English.  Leading the class were Muhammad Davies ,a teacher from Canada, and Luke Mercurio,a teaching assistant from the United States.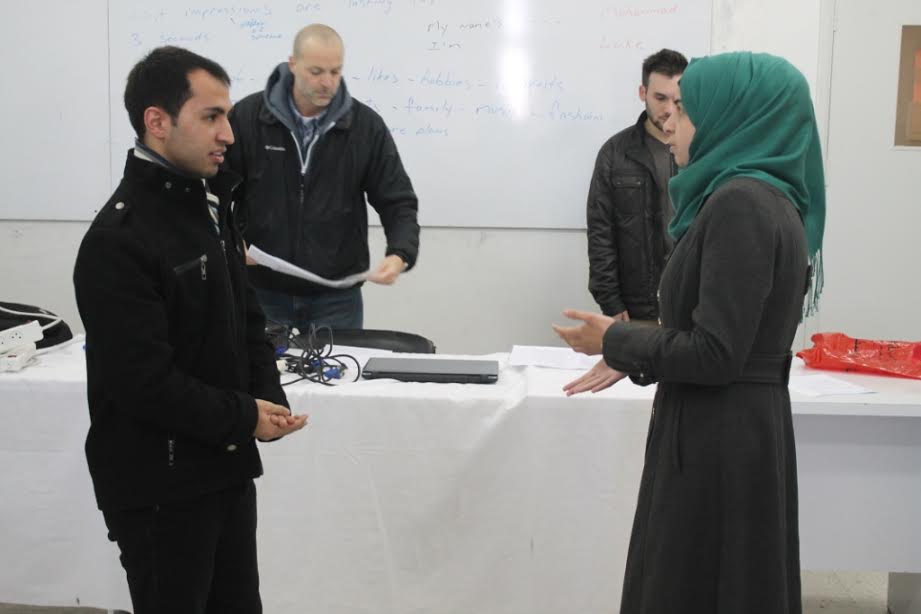 In this first lecture the teachers focused on making introductions in English, specifically proper etiquette and acceptable topics of conversation.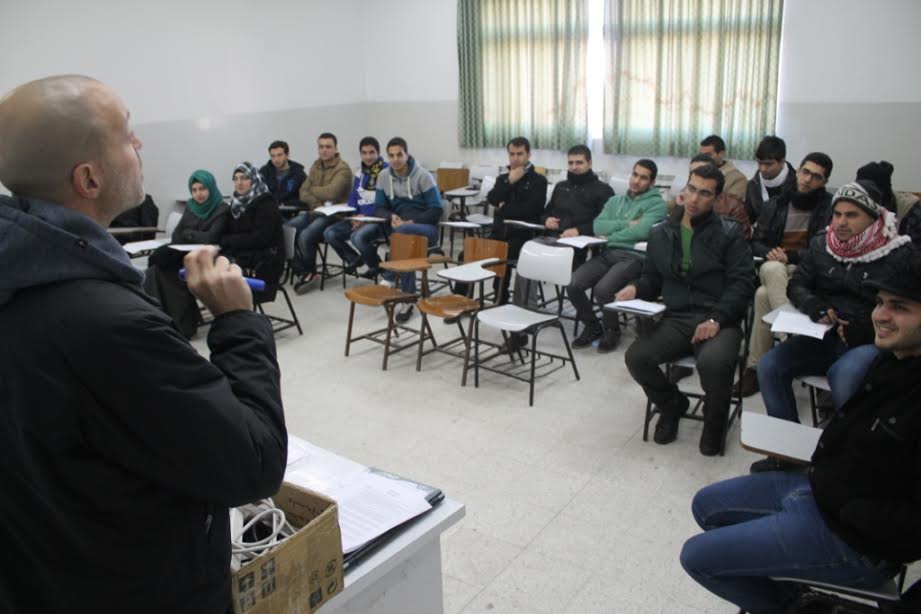 Twenty students attended the lecture and the results were extremely encouraging.  All of the students demonstrated excellence English speaking skills and were able to hold expansive conversations on a wide range of topics.  Activities ranged from one on one conversations, including a short competition to see which pair could converse the longest, to class wide discussions on subjects such as future travel plans and the importance of friends and family.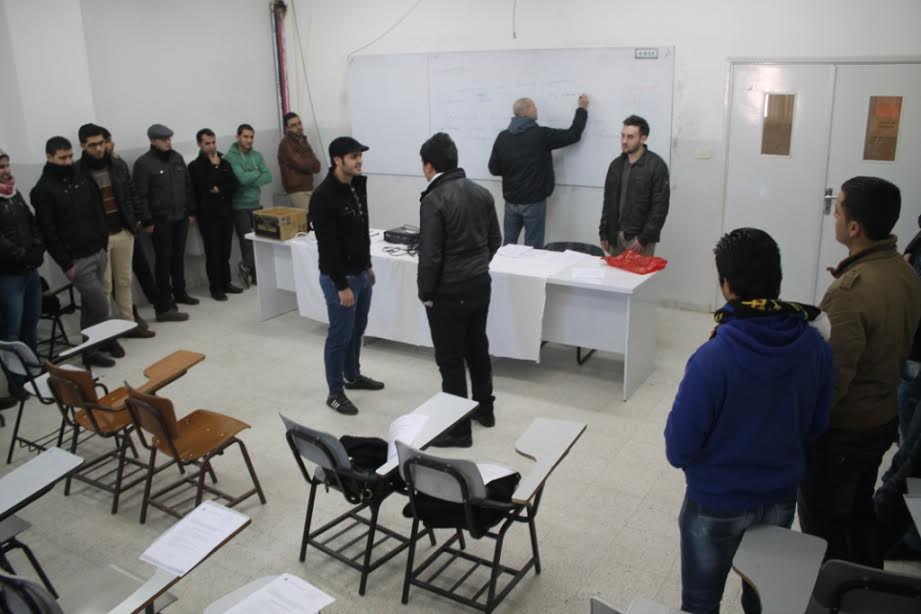 Some of the questions were quite difficult, yet the students were repeatedly able to express themselves and offer very sophisticated opinions.  The lessons in formal English were also interspersed with examples of colloquial idioms to improve the student's fluency. As always the emphasize was on real, practical communication in English and not merely proper grammar. Tomorrow's workshop will focus on the composition of formal emails, free speaking, and contractions.