This week, the Excellence Center organized an English workshop at the Governatore of Hebron. Nearly twenty students participated, The students had different  levels,  from begginers to advanced and all of the were adults working in governator.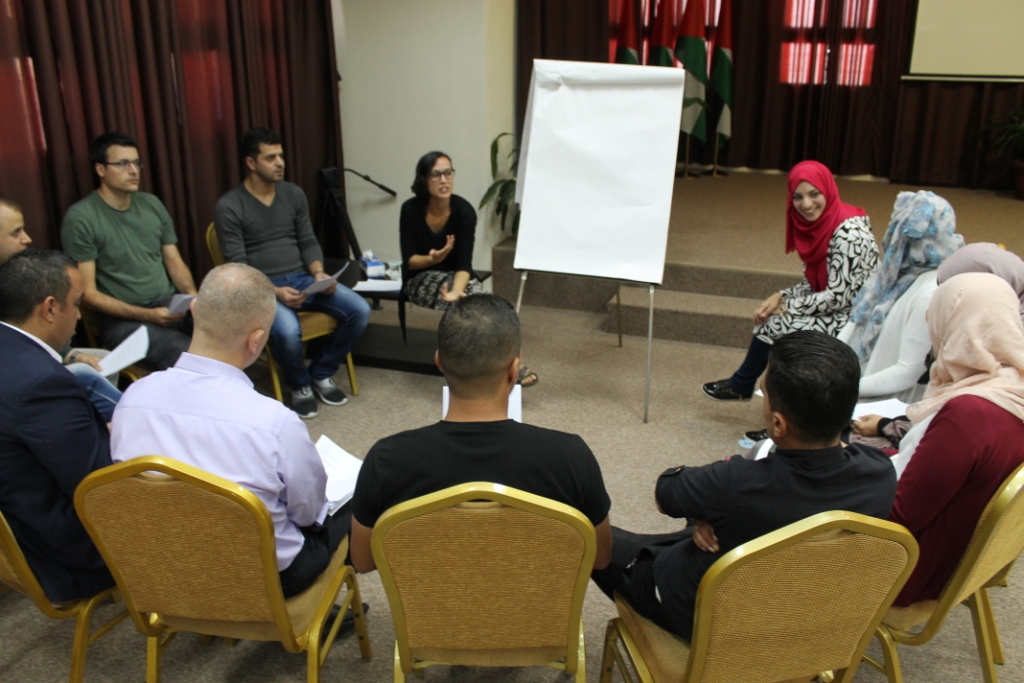 Ilena, an italian english teacher began with  a grammar lesson, giving the students the vocabulary they need to the next activities.Then we teach them how to talk about their jobs and what was their job about, with this activitie the students were practising their speaking habilities , they also learn new especific and usefull vocabulary about jobs. Then we divided the class in two groups, each group representing different levels, the advanced group had a conversation class, and Fred from london, lead  an interesting debate about topics such as politics, working and employment conditions under the occupation. It was very interesting to learn about palestinian politics and the work this public officers were developing,  we learn a lot about the struggle and difficulties the palestinian workers and businessmen have to deal with every day.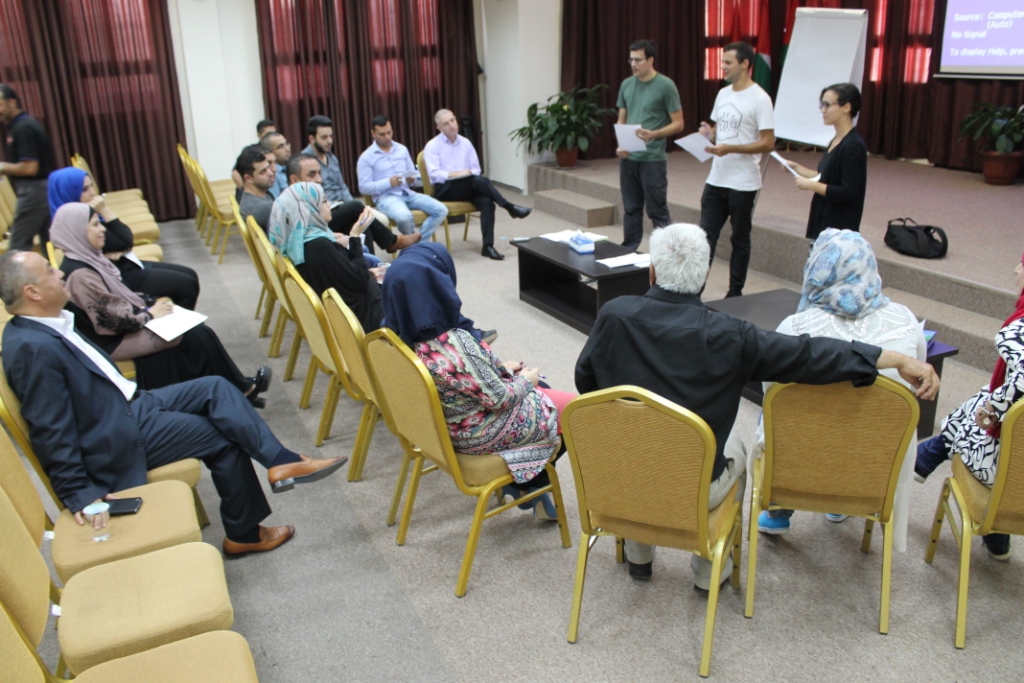 There is little doubt that the students greatly appreciated the opportunity to practice their spoken English. A criticism frequently made of English teaching in Palestinian schools is that there is little to no opportunity for students to practice their oral skills. One student at the governorate commented on how she had not spoken any English for the last two years and had feared her ability would worsen. The student even went so far as to say that she did not want to learn a new language (Spanish) because of the impact it might have on her English.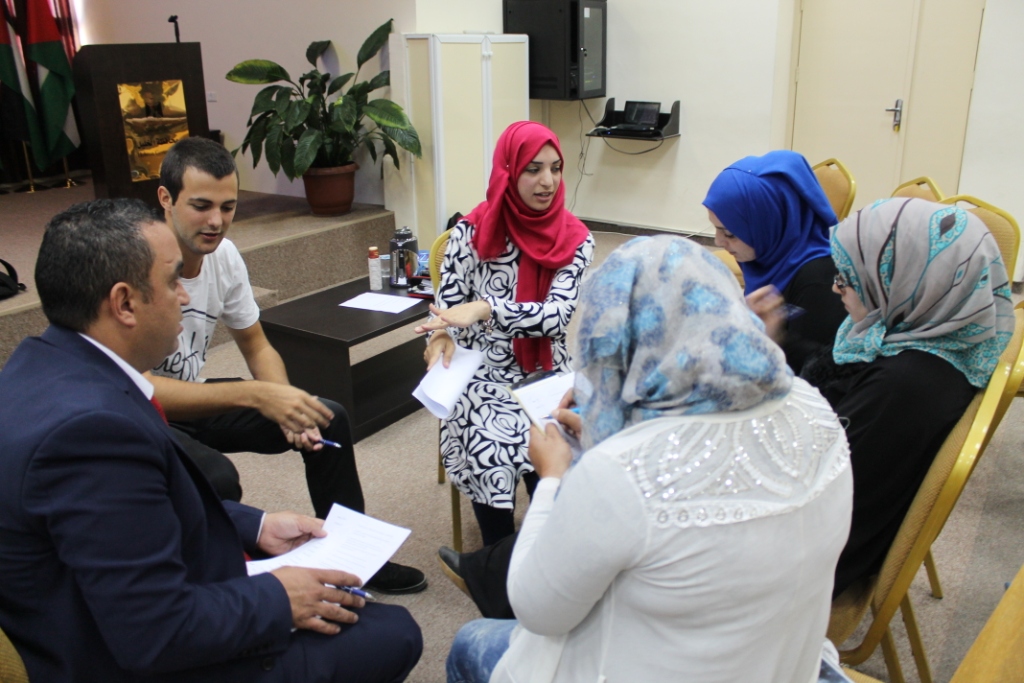 The governate was even kind enough to provide a delicious lunch to the three volunteers who came. Matti a volunteer from Finland said 'its even better than Finnish food!' We were treated like kings and look forward to returning.