Teaching English at Beit Ummar
|
On Saturday, two of our volunteers at the Excellence Center, Amir from Switzerland and Fred from the U.K went to the village of Beit Ummar.  They travelled there to give a 2-hour English lesson. Beit Ummar is a Palestinian town located eleven kilometres northwest of Hebron in the Hebron Governorate. According to the Palestinian Central Bureau of Statistics, in 2016, the town had a population of 17,892 inhabitants. A large proportion of the population are under the age of 18 and unemployment is very high since the Second Intifada.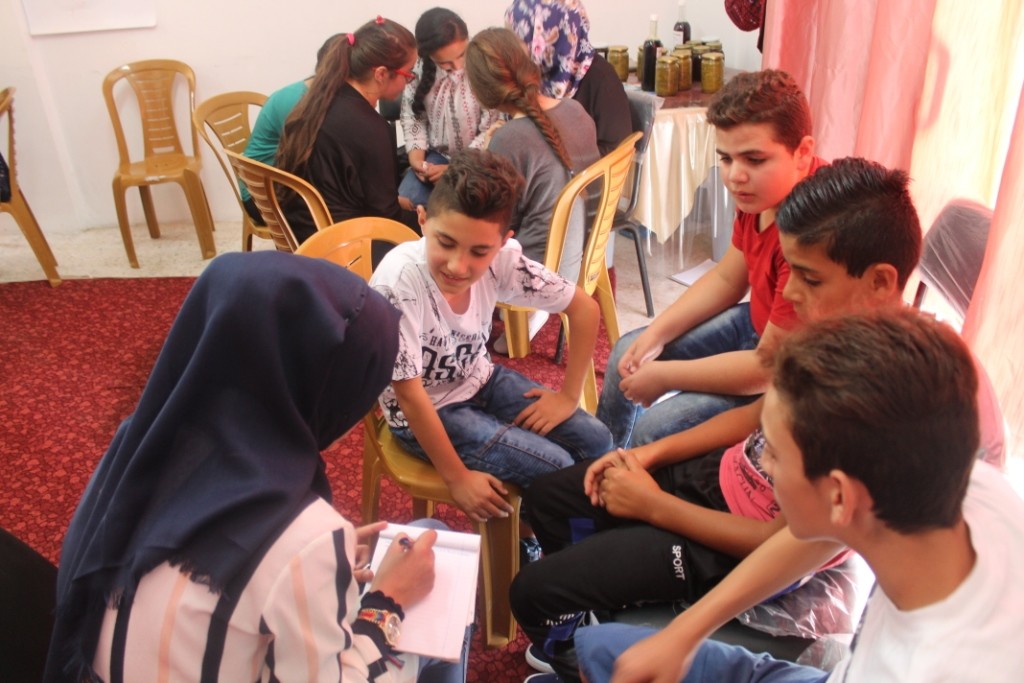 The purpose of the English lesson that Amir and Fred conducted was to encourage the students to speak English and to give them more confidence.  It was a conversation class.
Amir and Fred used two subjects as the themes for the conversations: social media and neighbourhoods.
To get the conversation started on social media the students were given some specific words on the subject and they were then asked to answer some questions.  The conversation unearthed some very interesting points about the good and bad sides of different types of social media and it's effect on society.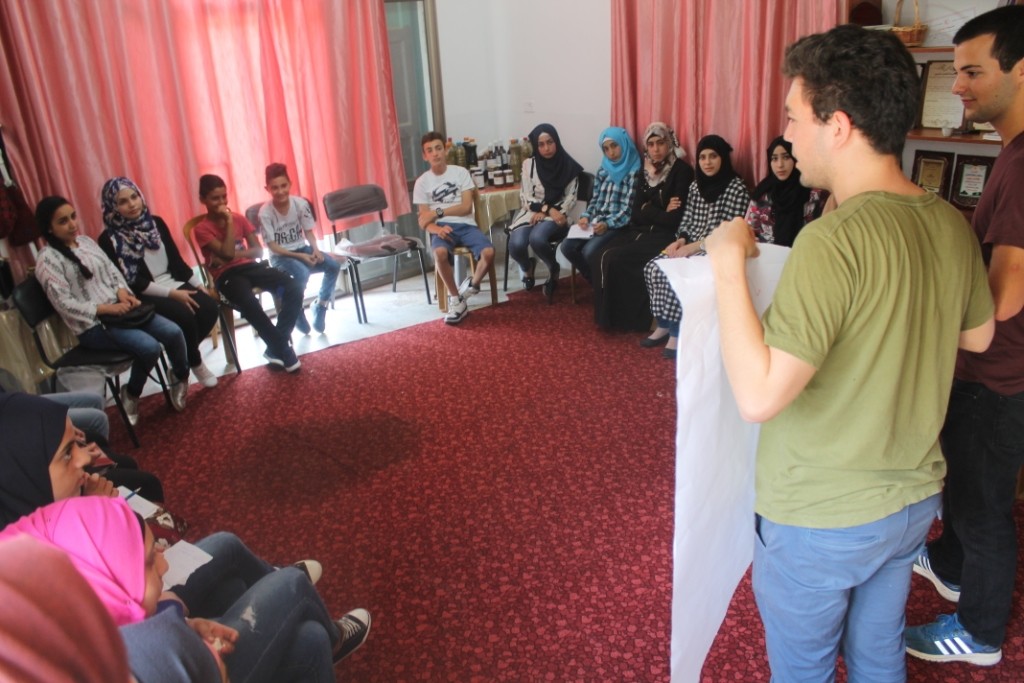 The students were then each asked to describe and talk about their own neighbourhood.  This was a real confidence building exercise as each student was asked to talk in front of the rest of the group.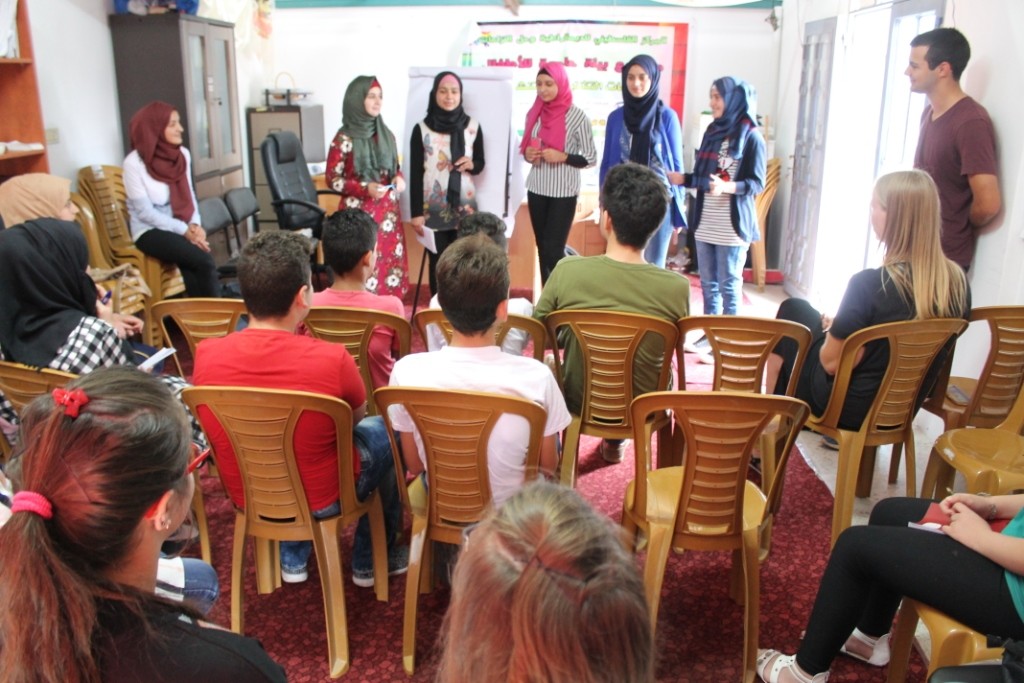 It was a really successful course.  The students gained a lot from the experience and Amir and Fred really enjoyed meeting people from a different part of Palestine and seeing how they lived.