The Excellence Center has 5 levels of English classes. Starter, beginner 1 & 2 and intermediate 1 & 2. In the following article, we made short interviews with some of the Palestinian teachers and some international volunteers, we  asked them what they have in mind, when they teach their English classes to Palestinian youth and kids at the Excellence Center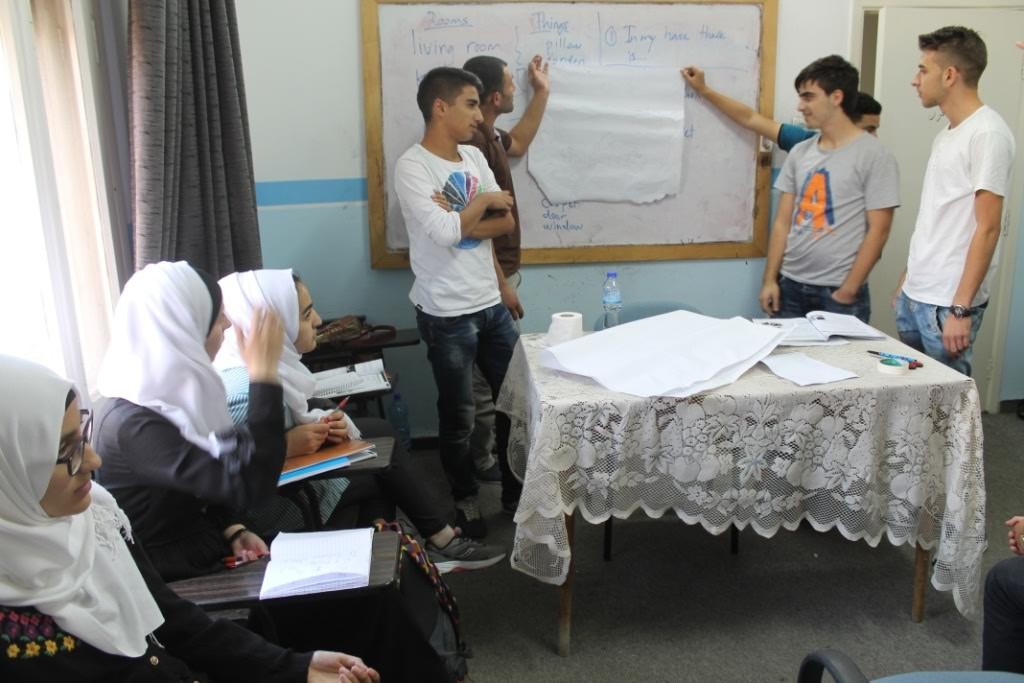 Ibrahim Abu Aisha, a Palestinian English teacher who works for the Excellence Center since 2013 and teaches Starter English Courses: 
Hey Ibrahim, what is your main goal when you teach starters English?
I want Palestinian Students not to be shy or worried when they speak English. I want them to gain as much knowledge, and speak as much as possible. In my lessons I aspire to teach them how to introduce themselves properly.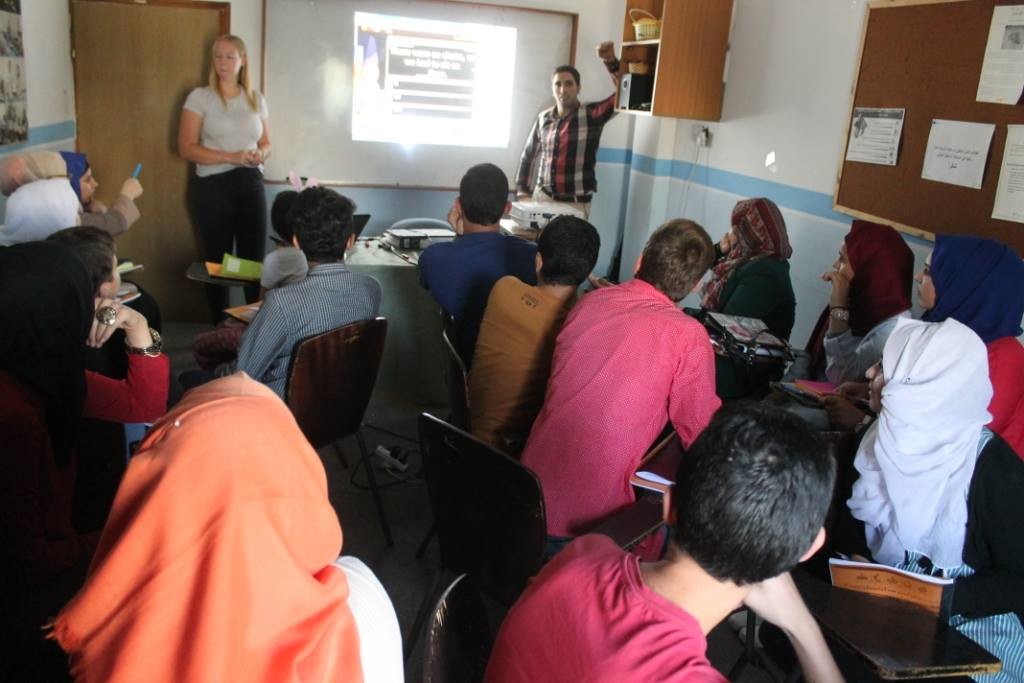 Mariam,  a Palestinian English teacher who works for the Excellence Center since 2014 and teaches Beginners English Courses: 
What do you have in mind, when you teach your beginners English classes
I would like my students to be able to talk about general subjects and topics, enhance their self confidence and  teach them how to improve their English skills on their own.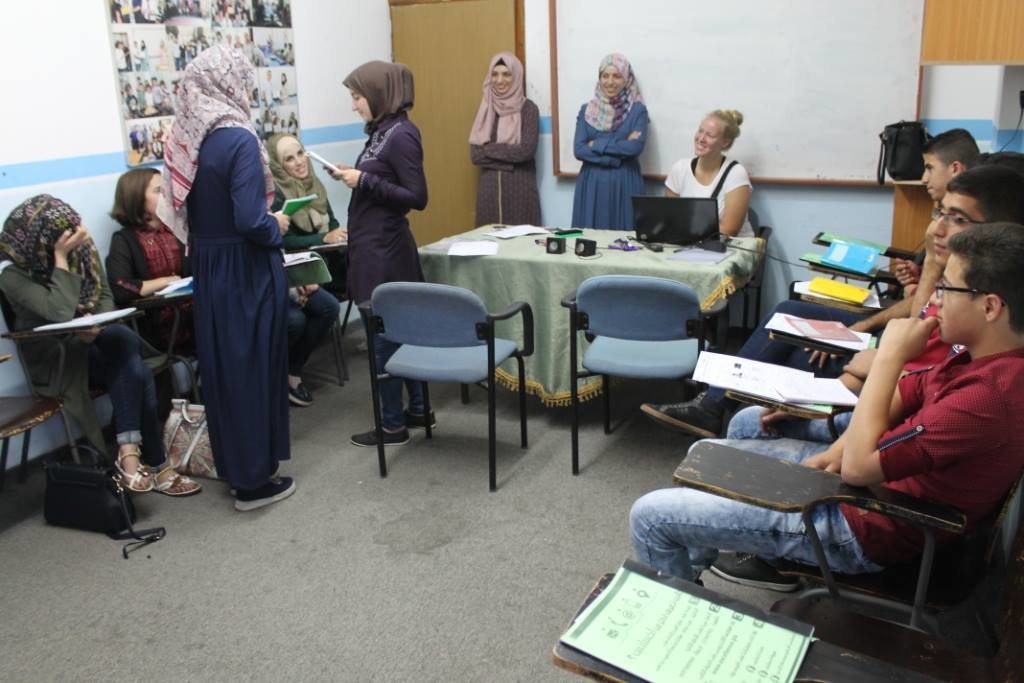 Shahd,  a Palestinian English teacher who works for the Excellence Center since 2015 and teaches Beginners English Courses
Shahd, What is the most important things for you when you teach English?
For me, the most important things are to improve my Palestinian Students English language skills in speaking, writing, listening and reading. Furthermore to enhance their pronunciation and encourage them to work in groups. I try teach them these things through games and fun activities.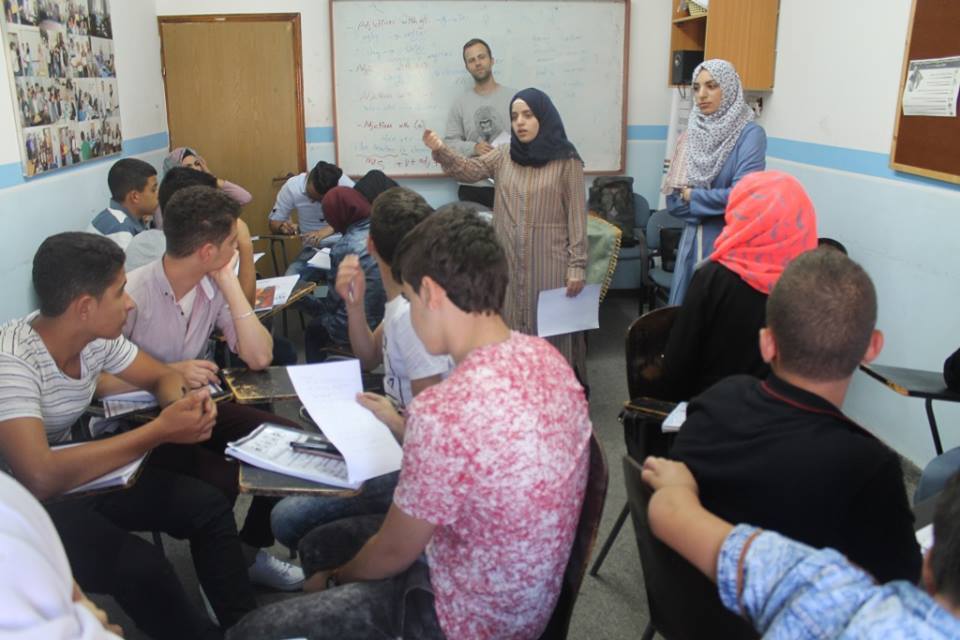 Ellen & Søren, who are from Denmark and volunteers at the Excellence Center since September 2016
– Our goal with teaching Palestinian students is primarily developing their vocabulary in English. They are well versed in English, they just need more words and we give them these, in advanced discussion about topics ranging from their dream house to politics.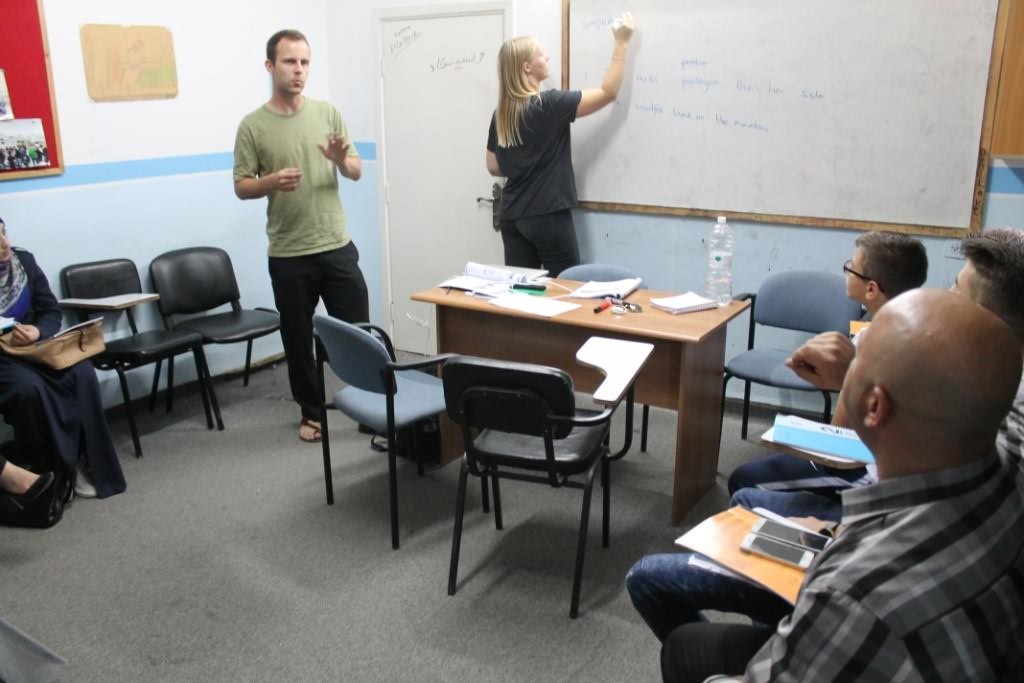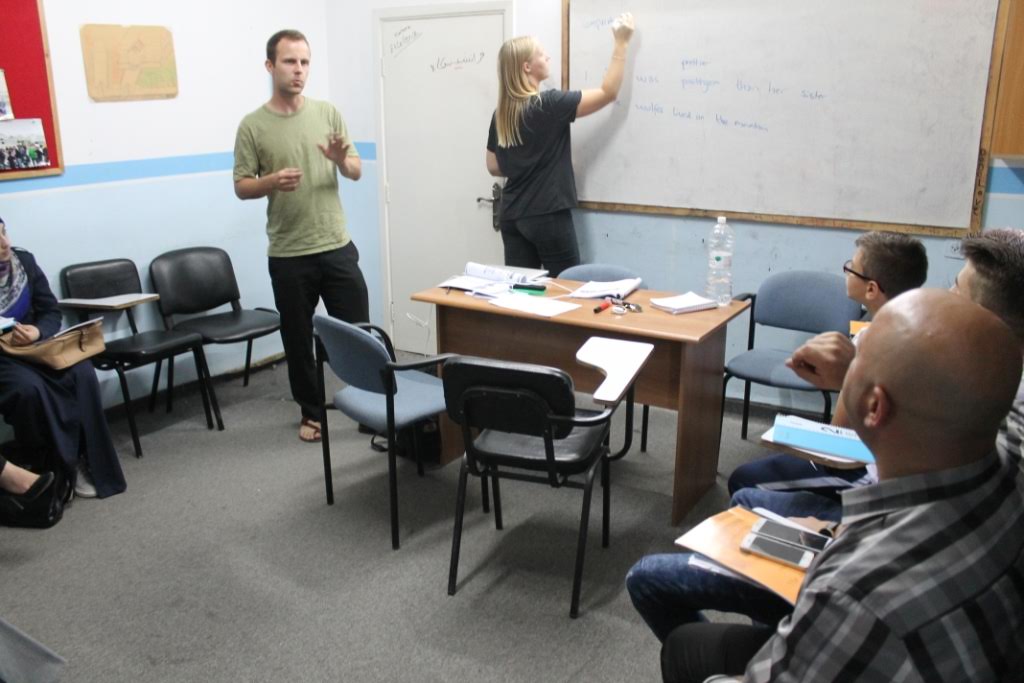 The Excellence Center aspires to teach Palestinian students the best way possible. Our students are very motivated and we have a great atmosphere at the Excellence center. This is because of our highly skilled and enthusiastic staff and the many international volunteers bring a lot of vitality and knowledge from the entire world to the Center.